March12, 2017
I have always wanted to do a Baltimore Album quilt. They are so pretty and intricate and classic works of quilt art. But the classic part was also the sticking part for me. The original Baltimore Album quilts exist in a very small period of time in a very localized place, which also means that it was a very narrow range of fabrics. The Baltimore Album quilts are predominantly red and green, with touches of yellow and blue on a cream background. So how could I do one justice and still mix it up? How could I do a modern Baltimore Album?
This is my solution, 16th and Baltimore.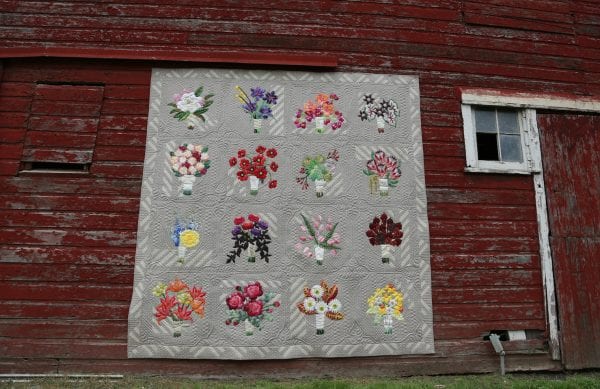 Each block is an appliquéd floral bouquet containing two floral elements, a neutral colored handle wrap, and background piecing. The background is Moda's mochi linen dots in putty, and the background accent is the mochi linen in natural. It's so nice to work with. It's a linen-cotton blend, so it gives you the texture of the linen without the price hike that can come with it.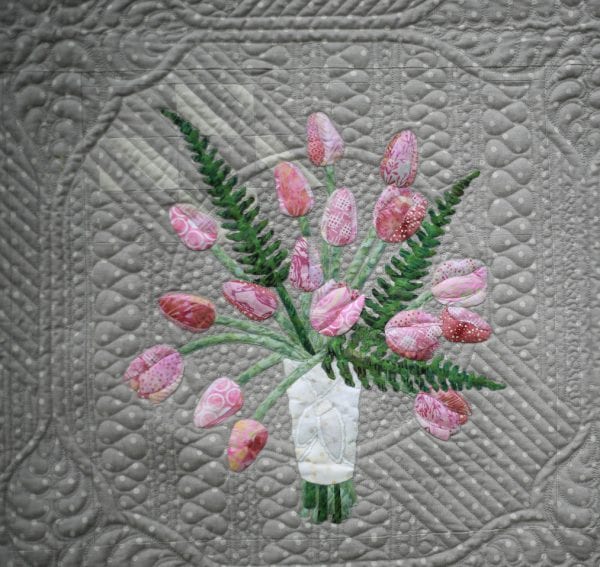 And sure, I made sure to cover the standards like roses and tulips, but there are plenty of modern blooms like succulents. I know it's not technically a bloom, but I'm counting greenery.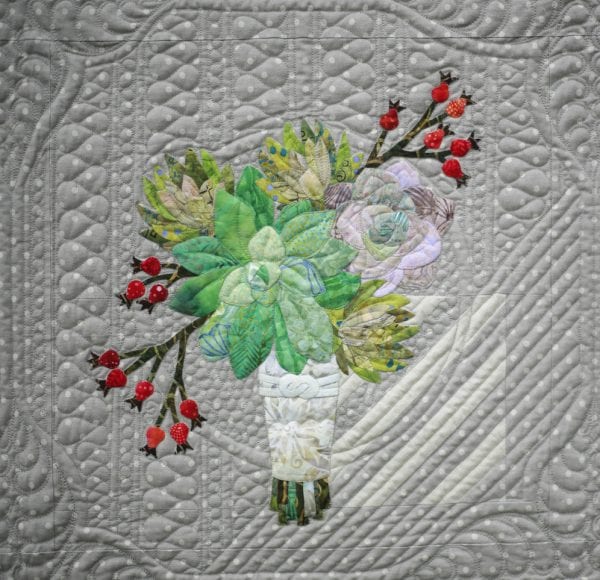 Kathleen Riggins of Kathleen Quilts did a fantastic job with the quilting. When she finished it and sent me the picture, I got a little teary. Click here to check out her post on this quilt.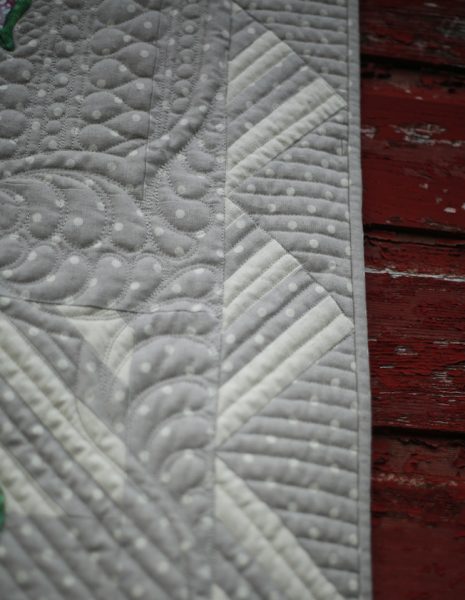 I have all the blocks loaded up on Etsy here so you can get your copy. I also have hard copies available to ship if you're a got-to-have-it-in-hand kind of person.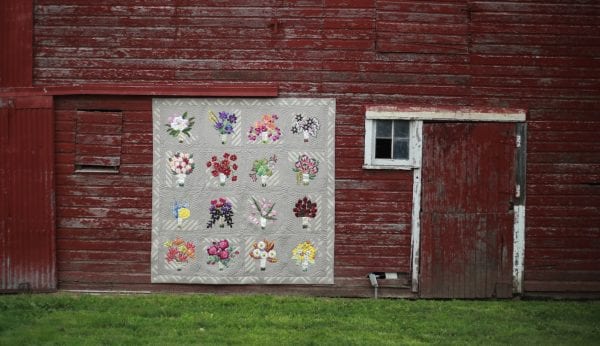 I'm probably still brushing bits of barn off the back of this quilt, but that's ok. It was doing double duty as a barn quilt. And I just found out this week that it's headed off to Paducah! Any tips on how to put a sleeve on this baby after the binding is already on?