February16, 2014
I love taupes. And pomegranates. And English Paper Piecing. And applique. And pomegranates. There's a reason why they call pomegranates a love apple. It makes me all lovey-dovey.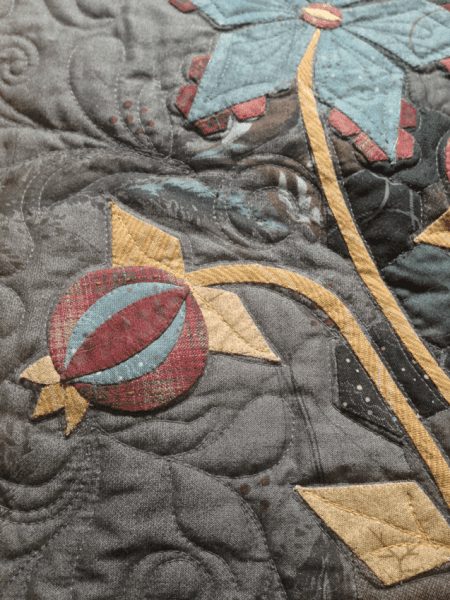 This little guy has everything that I love. I started it a couple of years ago when my local shop was doing a Japanese taupe club. This wasn't the project that we were doing, but it's the project I ended up with.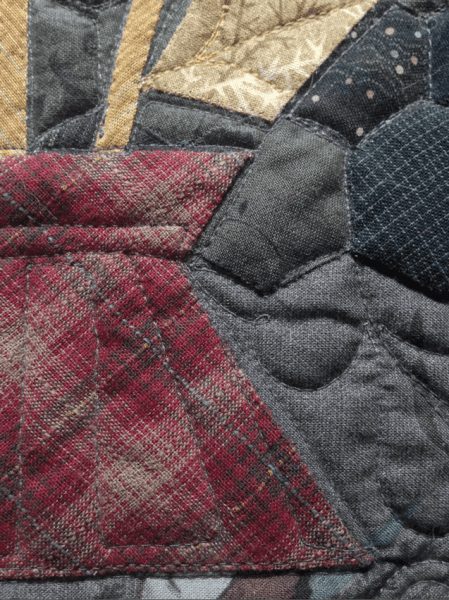 And as always, amazing quilting by the lovely Aimee.
Happy Valentine's Day (Weekend)!