June10, 2012
So I know I have certain hang ups about being a 20-something year old quilter. A lot of the time, people are very supportive and positive and love to share. But there are some times that I still get asked, "Did your mom make that for you?" The answer is no, no she did not. She in fact, gave me the sideways are-you-sure-you-know-what-you're-doing look when I told her I wanted to make a purse with a skull on it. I tried to explain that a Mexican sugar skull from the Day of the Dead would be so much more fun than a regular gothic or Halloween skull, especially if you did it in Japanese taupes. This is one of those times where you have to see it to believe it.
Everyone, meet Vera the Calavera!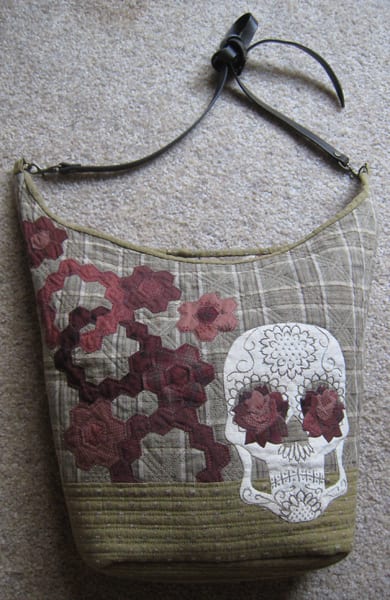 Vera enjoys going places, freshly English paper-pieced flowers, and embroidering her face.
She also likes meeting new people.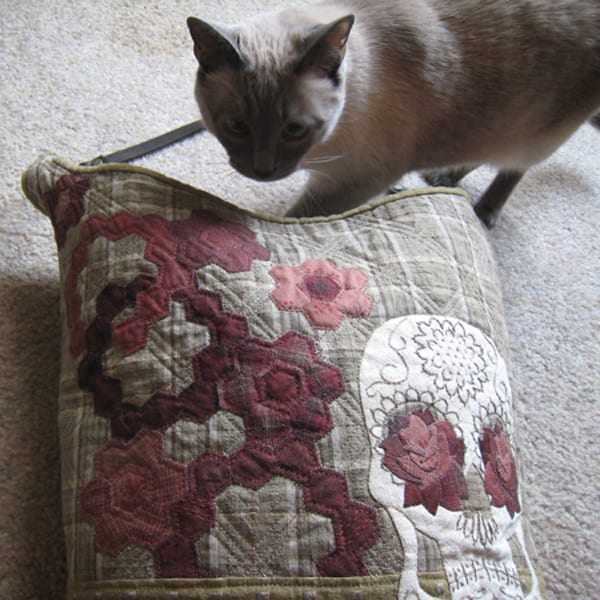 What's the verdict? Do you believe me that skulls are oh-so-quilty-cool? Vera says yes.