July29, 2017
The idea for a full-sized Carpe Noctem quilt has been rattling around in my brain for the past couple of years. When I did my very first mini quilt swap, the first version of Carpe Noctem was born.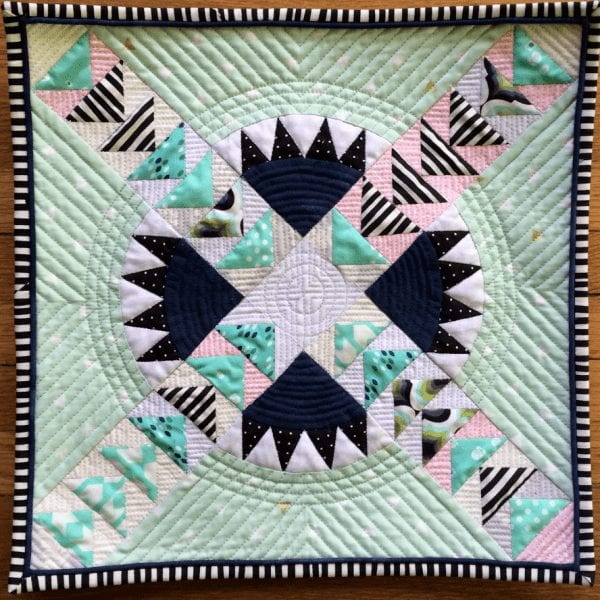 I was really pleased with the overall idea, but I wanted the block to be bigger and make that curve easier and mostly that center star needs to pop! Carpe Noctem may be a goose-fest, but that doesn't mean they get to crash the party and take over. Making it a bigger block was easy; bigger geese and more points on the arches are a quick fix. Even quicker? Making that center star a separate fabric.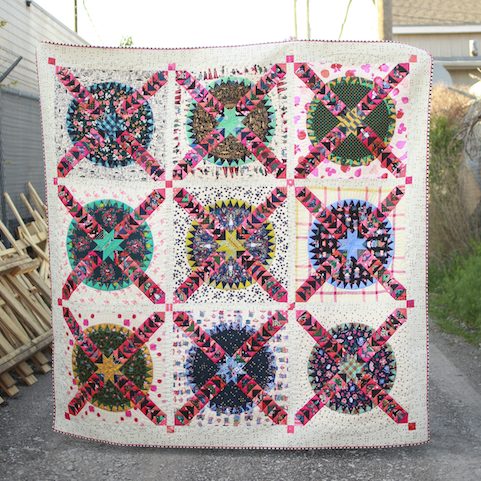 It looks very different, right? I wanted to keep the dark wedges, Carpe Noctem means seize the night after all, but changing that center star to match the outer ring gave the block so much life. Sometimes ideas have to wait their turn, but it's worth it in the end.
Have you seen that quilting?! Teresa Silva of Quilting is My Bliss worked on Carpe Noctem, and she really outdid herself. I'm so pleased with the extra arcs of ribbon candy and the lines in the stars and it's all so good. I fangirl a little when I get to open a box from her.
Also, many thanks to my wonderful photographer Cori of Fresh Photography and The Man for putting up with me. I think we shot this quilt in four different locations before I decided the pictures were perfect. I'm ridiculous.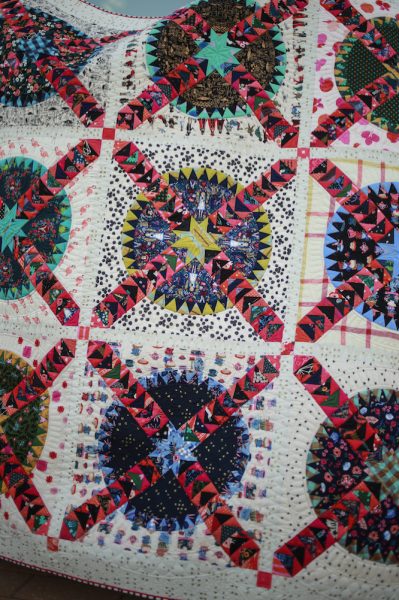 That's the look of The Man who knows he's in for a long evening. And also a man who knows that white quilts do not touch the ground.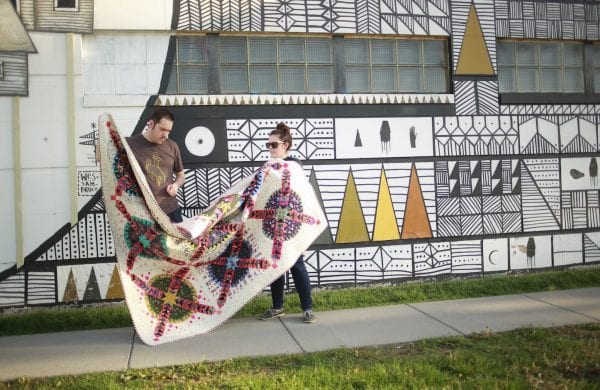 Pay no mind to the weird colors, but the wind caught the quilt and showed that I have to be on stepstool in order to make the quilt holding even. Ahhh, outtakes.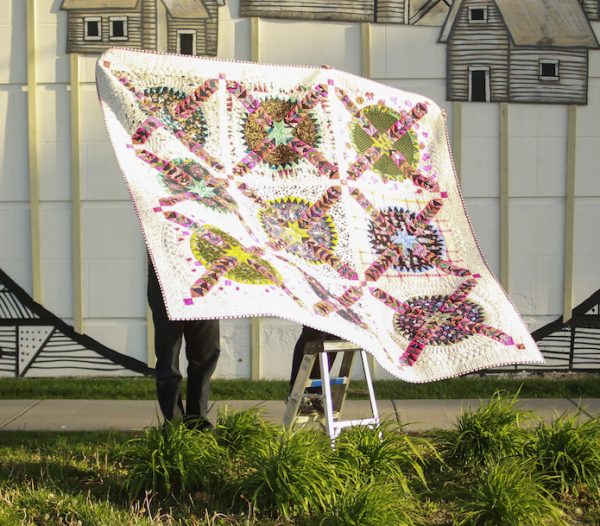 As we were losing the light and running out of options, we got it right in the end. Just in time to Carpe the heck out of that Noctem.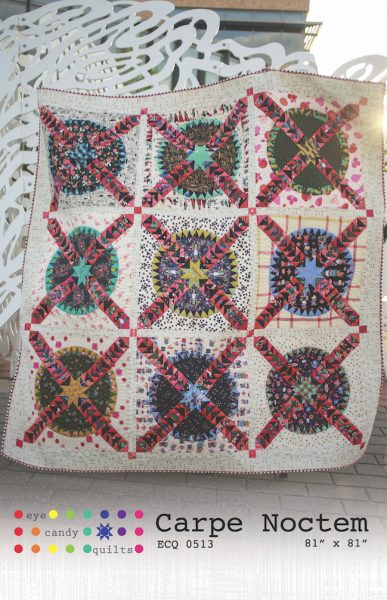 SaveSave