January21, 2015
My Schnitzel and Boo Mini Quilt for swappin' is complete! Done quilted, bound, labeled, and off to its new home.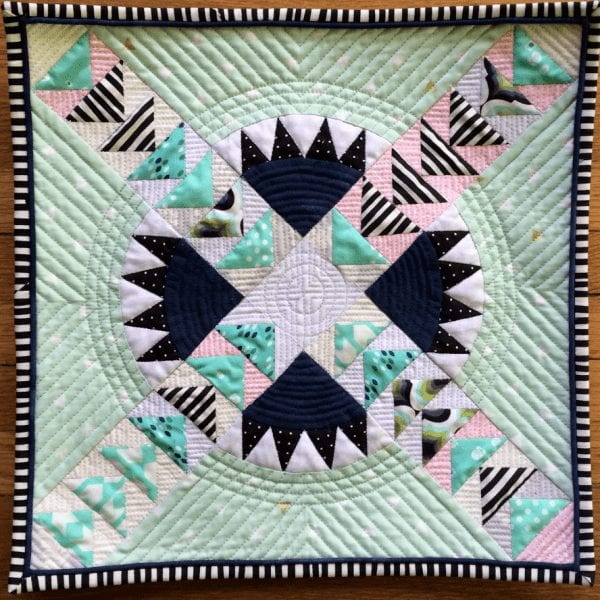 I'm calling it Carpe Noctem which translates to 'seize the night' in Latin. As I am a night person, and my partner is a night person, I was going for a midnight sun to illuminate our various quilty activities.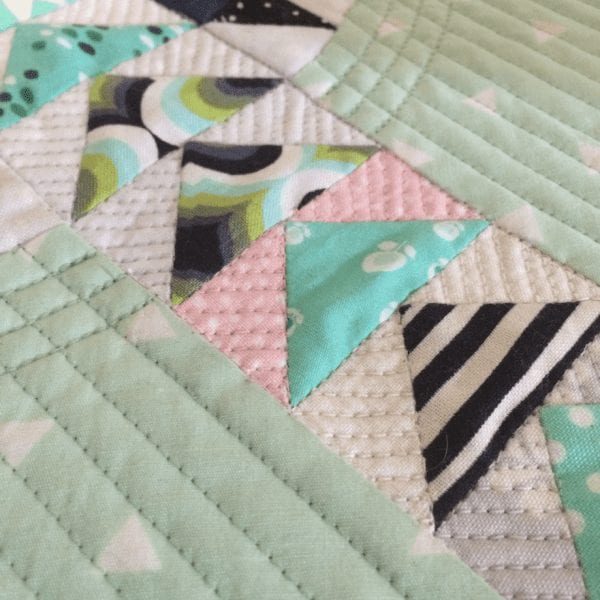 I'm really pleased with how it turned out because this guy was a struggle for me. Aside from giving a quilt away, which is not something I'm accustomed to, it was hard to get into someone else's head and ask what would they like? What would they do? My solution: Anna Maria Horner fabric, black and white and mint, and tonnnns of straight-line quilting.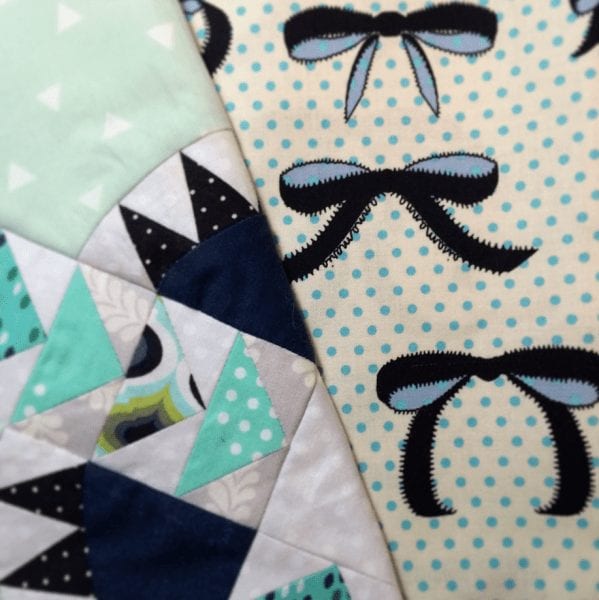 Love that girly bow fabric from Anna Maria Horner's Honor Roll line for backing!! It's only a petite little guy at 13-1/4″ square, but I think he packs a lot of punch.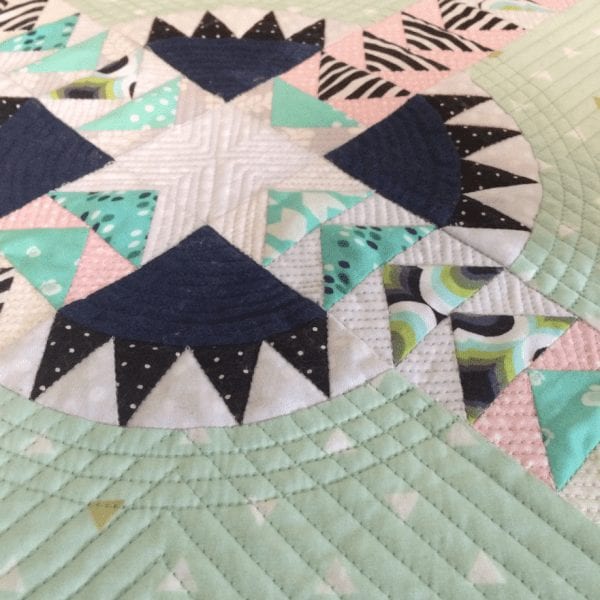 And once I found out that my partner is an Ohio State fan (noooooo), I had to put in something Husker-y. I found this corn keychain that's made by the same people that make the foam corn hats! It's dorky, but that's the price you pay when your partner is also in the Big 10 Conference. You get dorky key chains. And mug rugs. And Bonnie and Camille fabric. And chocolate.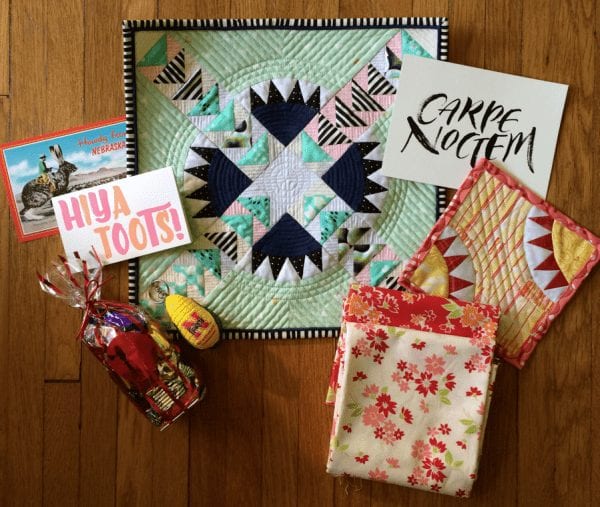 There is always room for chocolate. Until we swap again!