July3, 2015
Another day, another swap. Yes, I signed up for two in one month. No, I will not be doing that again. But it's Cotton and Steeeeeeel! Weeeeee! Willpower is overrated.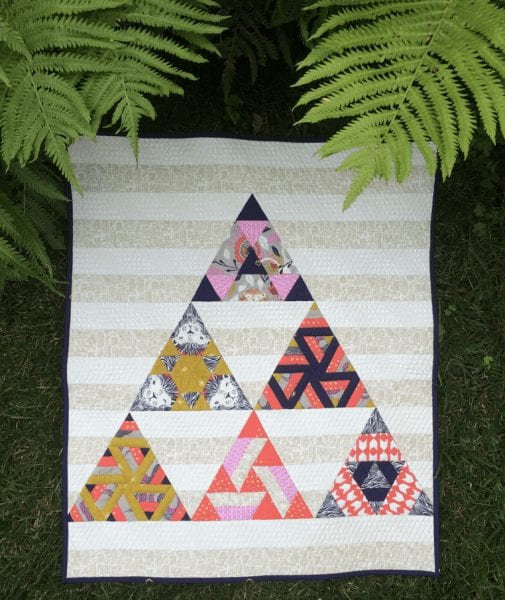 My partner for this swap was a high school math teacher. Quilting is definitely math-y! I remembered a project I had to do in geometry about fractals (look them up, they're cool), and one in particular stuck out: Sierpinski's Triangle. Sierpinski's Triangle is a 60 degree triangle that contains other 60 degree triangles, on and on and on. Since I've been playing with my Mini Hex 'N More ruler from Jaybird Quilts, I thought that this would be the perfect opportunity to do a kinda-sorta-half-scale version of Jaybird Quilt's Toes in the Sand pattern. And voila! A Sierpinski Triangle!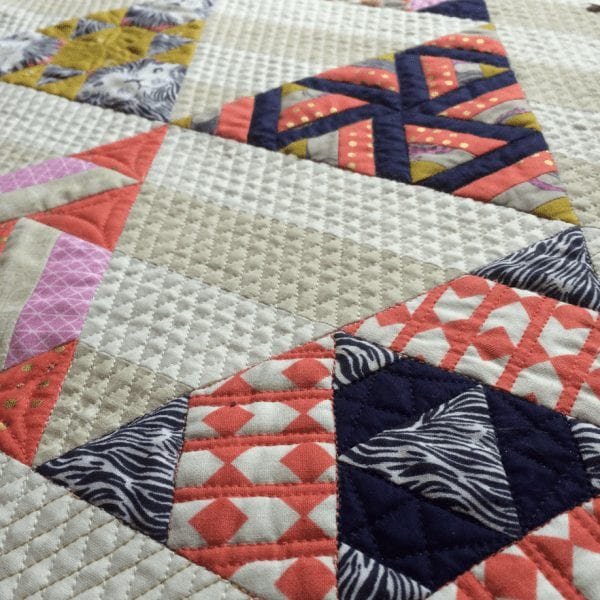 And I quilted the background in quarter inch 60 degree diamonds. I don't know what possessed me to do such a foolish thing. Those diamonds are the reason why this quilt got mailed out late. Please smack some sense into me the next time I say I'm going to quilt something like this, because obviously I was insane. Even if it did turn out really cool.
I even played with some fussy cutting in the blocks.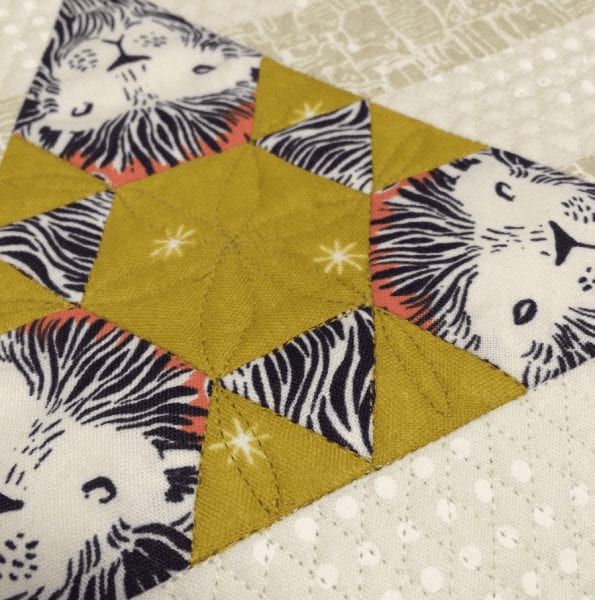 Since this quilt was just that much too big for me to use my standard fat quarter as a back, I got creative. It's like a whole 'nother quilt on the back! Complete with hand applique and piecing!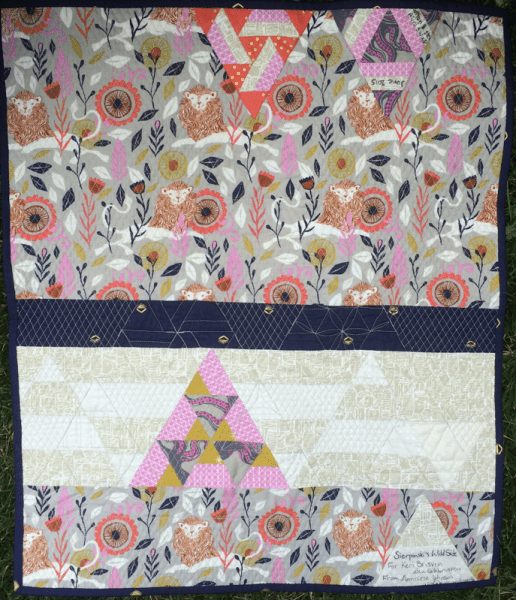 What to do for goodies this time? No time for anything hand made, those darn diamonds already had me shipping past the due date. My partner has twin boys who are adorably helpful little dudes, so they needed something. Obviously. And my partner always needs more fabric!! Forget cash, fabric is king.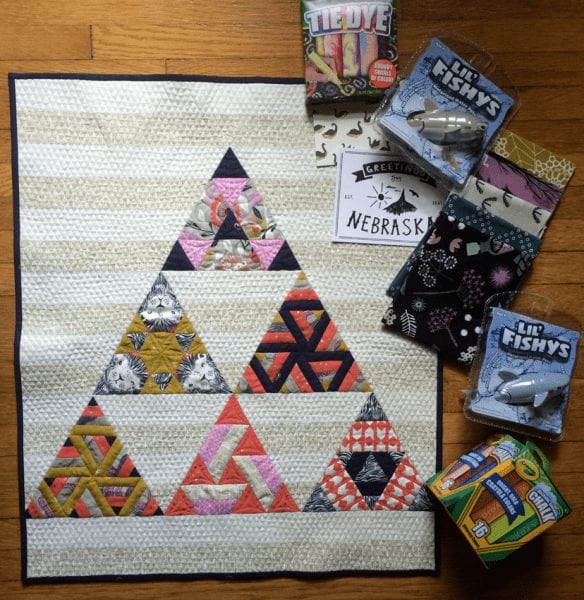 This is the biggest mini to date. It's a full 20″ x 24″ of super quilted goodness that was hard to ship off. However, I'm finding that each time I send one out, it gets a little easier. This could also be because I get one in the mail…more on that another day!