February11, 2020
When I had the idea for Cupidity last spring, I had a four month old and was honestly not showering as often as I would've liked let alone sewing as much as I would've liked. But we all know quilty friends are the best, and I turned Cupidity into a block swap. More of a bee really. I asked a bunch of friends to make blocks and the only rule was that the arrow had to be red and the background had to be low volume. And the arrows started flying.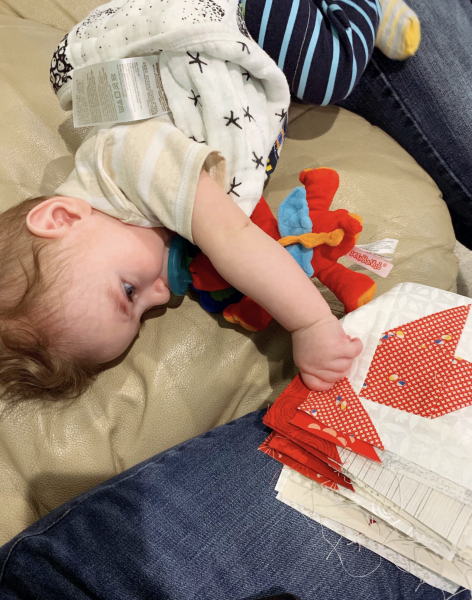 The teeny Gremlin was doing quality control. He likes red.
And originally I added in filler blocks to give space for appliqué, but as you can tell no appliqué made the final cut to the quilt. More on that later.
I'm also a big fan of piecing my backs for a number of reasons. I don't generally buy big chunks of fabric, but I have a lot of things that are medium chunks of fabric. You know the kind, the piece that you buy three yards of because you have to have it but then four years have passed and you haven't cut into it because it's too pretty. That's how the backing for Cupidity went together; I'm still in love with that Basic Grey print from Curio. The best!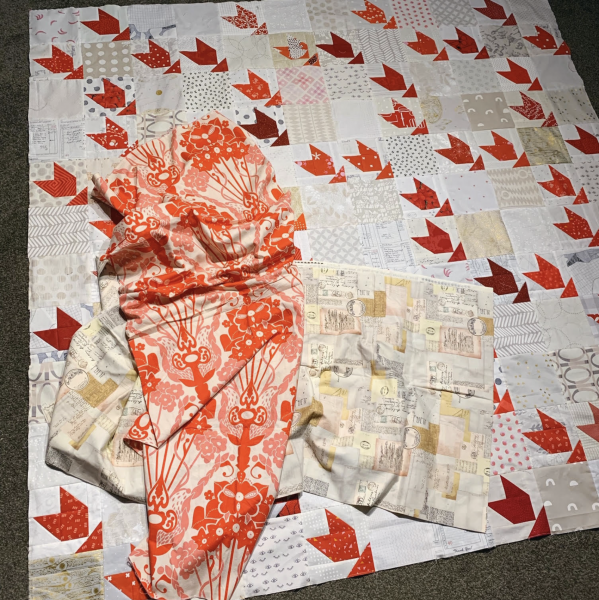 I sent it to Teresa from Quilting Is My Bliss for her to work her magic, and she certainly did! Her quilting is always so exciting to see, and I think she really made the arrows pop.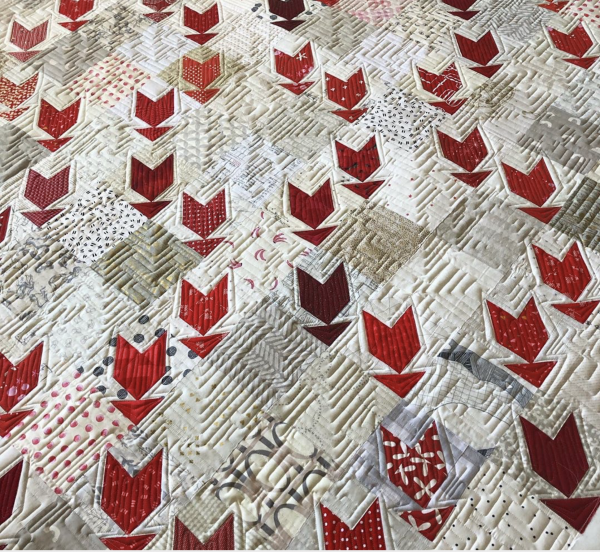 Then Cori and I headed out in the middle of a rain sprinkle (why is it always raining when we try and take pictures) to do some light trespassing in the name of pretty things. It's all worth it, right?!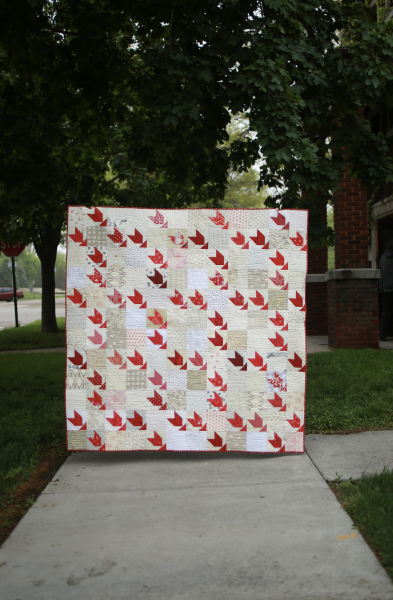 As for the name, I had the idea for some sort of cupid name for forever. I thought I was being clever and inventing a word, but it turns out cupidity already is a word; it means greedy or covetous. And I thought that was perfect! Hear me out. Do you remember when you were little and you wanted to get all the Valentines? It's the same feeling with swap blocks! I want them allll. And thankfully since it's mine quilt I get them. Mwahahaha.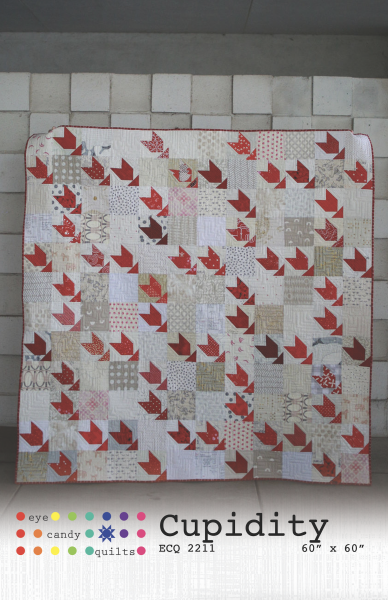 Cupidity finishes at 60″ square, but could easily be made larger or smaller. You'll be swapping arrows in no time.
To get the pattern via Etsy, click here.