July22, 2020
Welcome, Campers! Today we're going to talk with pattern designer, fabric designer, teacher, and all around quilter extraordinaire Libs Elliott. Her quilts are so cool and interesting, but we're going to talk about one particular aspect, curved piecing. To the chat!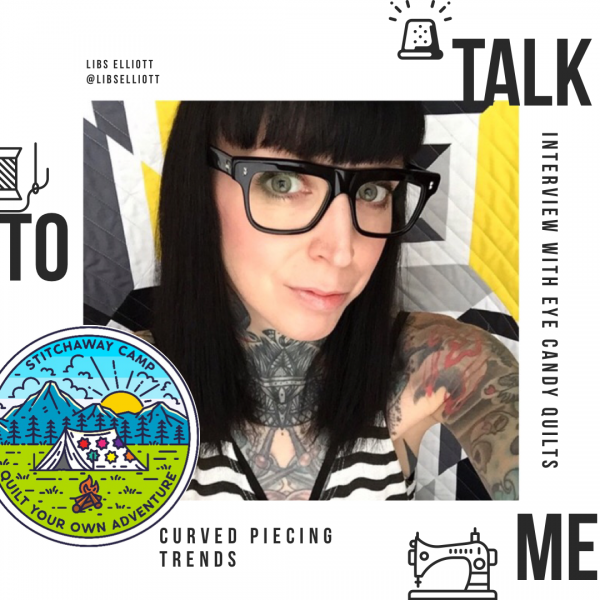 Curved piecing is having a moment! Do you have any thoughts on why it
'

s popular all of a sudden?

I like to say "Curves are the new Half Square Triangle." I feel like curves might be having a moment because there are a lot of us who are looking for a 'new' challenge or technique to learn.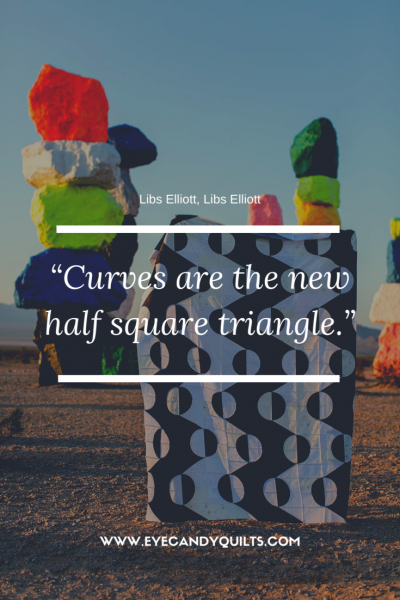 Do you think it
'

s a defining trend? Like avocado green or 30s kit quilts?

 In quilt patterns we're seeing right now that are geared to more intermediate/advanced quilters, it's definitely a trend.
You have a whole different, and very different, approach to quilting. Did you start with curved piecing right away, no fear?  How did you get started [with curved piecing]?
I've spent years sewing blocks mostly based on half square triangles or flying geese. But when I threw some curved blocks into my quilt designs, it's blew my mind how much that changed the visual dynamic compared to hard, geometric angles. When I finally decided to try to sew curves, it was for a generative design I'd drafted up. I watched a few YouTube tutorials then I jumped right in.
Were you afraid of it? Any horror stories?
I'm never afraid to try a new technique. The worst that can happen is that you don't enjoy it , decide that technique isn't for you, then you move on. I might have found sewing curves frustrating at first, but it's a learning curve. Get it?! LoL.
What was your first curved piecing pattern? Has how you write curved piecing changed as you design more with curves?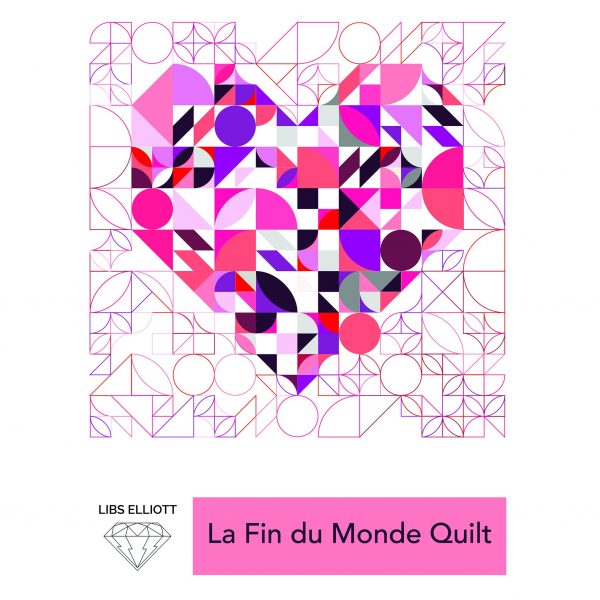 I think my first pattern was La Fin du Monde, which uses a lot of quarter curves and orange peels. As part of the pattern pre-launch, I did a sew along with my Patreon community so we could all get used to curves together. I also have a few EPP patterns that use deep curves and I teach a sewing technique for that.
Which is harder, doing curved piecing or explaining it?
Probably explaining it in words or type. I'm a visual learner when it comes to quilting. It's definitely a technique that has many approaches and it's something best learned by seeing and doing.
What
'

s your favorite tip for someone just getting started with curved piecing? Any must-haves for tools or on your machine?

Like anything new that you try in sewing, be in a good head-space and take your time. If you're getting frustrated, step away from your machine and take a break.

 As with all piecing, I recommend good quality straight pins. Yes, there are 'no-pin' techniques out there for piecing curves but I like to put at least one pin in.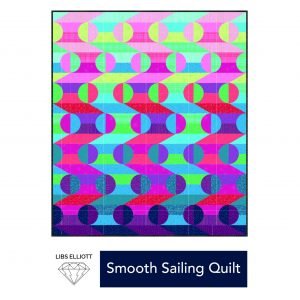 What
'

s been your favorite curvy quilt so far?

My Smooth Sailing quilt is my favorite because it has a retro, op art feel and it's just trippy.
I am pleased to say that I have that pattern and I can't wait to dive in. It looks so fun! But I have to find fabric that is worthy. Anyway! Let's finish up with what I call the Quick Six. The Quick Six are just basic questions for every stitcher I chat with. Ready? Let's go!
Quick Six
What is your favorite color?
Black
What is your least favorite color?
That awful colour used in hospital rooms. Taupe?
What is your idea of happiness?
Being anywhere under a quilt with my favourite person.
What is your idea of misery?
Being cold and damp.
Where would you like to live?
I'd like to be a nomad and live all over. Or Toronto.
What is your motto?
Giv'er!
Now I can't wait to dive in to some more curvy quilts. To see more of Libs's awesome patterns and shnazzy fabrics, check out her website www.libselliott.com and to go straight to her pattern shop click here. Thanks for being a Stitchaway Camp Counselor, Libs!