November14, 2016
Yesterday I mentioned that you can tweak the Detour quilt 'recipe' to create a fun quilt out of leftovers. The first one I made using Alison Glass fabrics and leftover appliqué flowers. The center could be any size I wanted it to be, so I stuck with a finished 18″ square to give all my floral pieces room to breathe.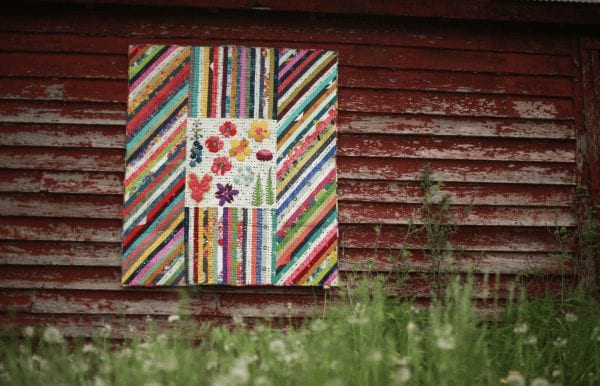 I used fat quarters when I made this, just like with the Christmas version, so I cut the strips 1.5″ x the length of the fat quarter for 1″ finished strips. I mixed in Alison Glass's Ex Libris, Sunprint, and Handcrafted lines to make everything sparkle. I even chopped up a panel to make the binding.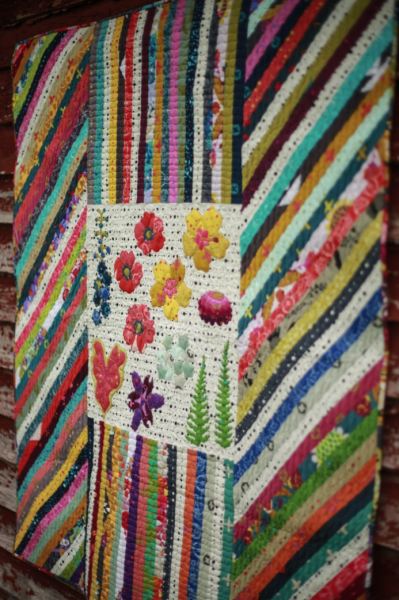 I've also made this as a fierce quilt! Aka made it a mini quilt because the smaller the quilt the more concentrated the fun. For the center of my Fierce Detour, I used my prized Tula Pink Parisville heads.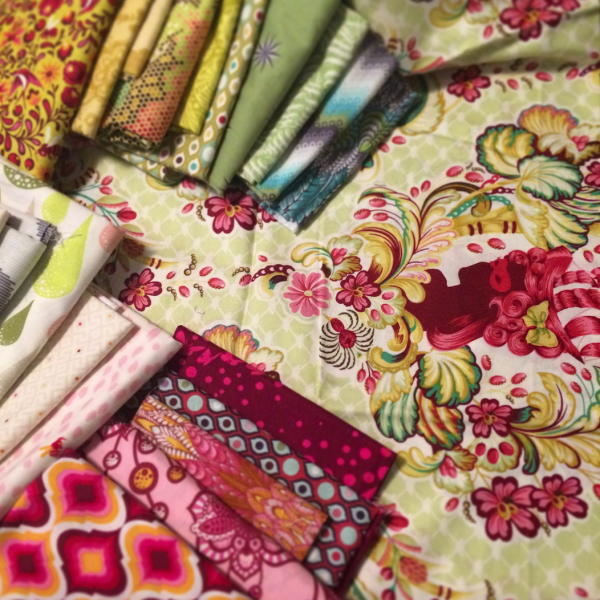 I about hyperventilated when I fussy cut that center but anyway…The great thing when you do this as a mini, or even a regular throw quilt, you can use those giant prints that are so pretty and so hard to cut up. Make it a focus and splash all the other fun colors around it.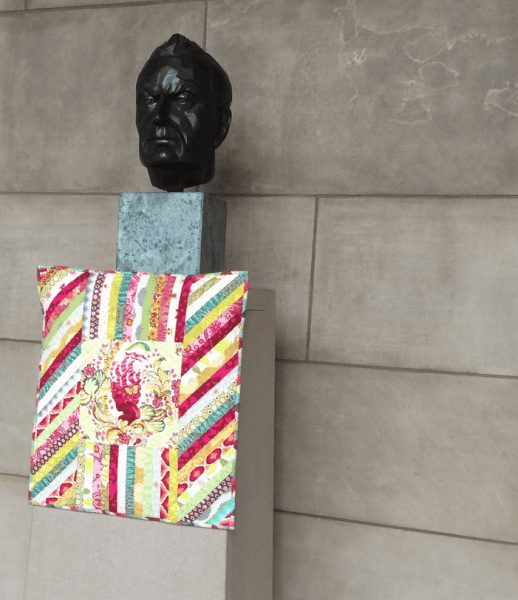 The worksheet below gives you instructions for how to make this setting work no matter your center block or your strip size. I showed it to Brenda and she said, "See, that's why you take math." If they had called it Quilt Engineering I think I would've been much more enthusiastic.
If you have any questions, shoot me an email. And don't forget #detourquilt for virtual show and tell!