August4, 2017
Welcome to the Down and Dirty Quixote Sew Along! It's down and dirty because we're going to get right to it and get to stitching. We're starting it today and stitching all weekend long. Think of it as a virtual sew-in with all your invisible quilting friends. If you don't have your Quixote pattern already, you can get it here from Etsy or here from Craftsy. The original quilt is 85″ square with a total of 18 blocks, but you are the master of your quilt. You can make as many or as few blocks as you want. The tips and tricks we give during the weekend sew along will work no matter how many blocks you tackle.
Quixote is a pattern that Brenda designed and Eye Candy Quilts debuted at Spring Market 2016. She was inspired by the whirling and blurring blades of windmills on her grandparents farm. And to get that blurring effect, you have to pay attention to your fabric placement. Each block consists of three colors and a background. Now your colors can be light, medium, dark. It's a great way to dig into some of those more colorful low volume prints that might be too loud for other projects.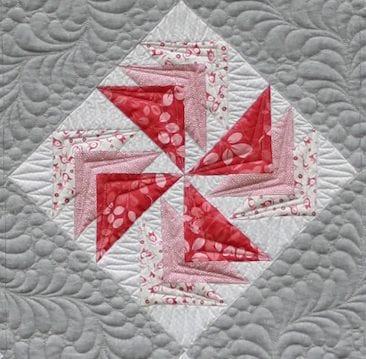 You can also do a color transition such as green, multicolor green and yellow print, yellow. I've found that the middle fabric, for whichever option you choose, will make or break the block.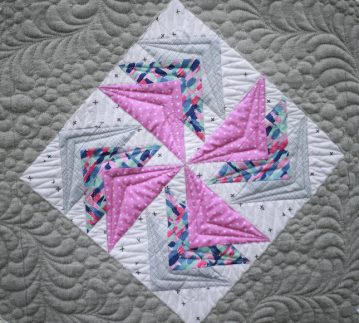 You could also use the busiest print or the one with the most colors as the center and pull your 'blurring' colors from the stronger print.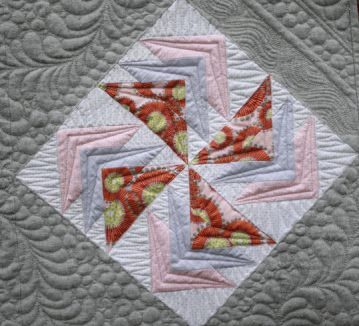 All those examples are from the original Quixote that had a variety of pale low volume backgrounds. What if we switched up the background color? To make it truly blend and blur, your outermost colorful fabric needs to blend into your background. You can think of it as transitioning even further along your color or value spectrum.
For example, the four colors in this fabric stack are a dark, medium, and finish with a light next to a low volume background.
If we change out the background from a light to a dark, we can just flip the order so that the light is in the center with the dark next to the new background. The dark blends nicely to create the color blur with just a simple rearranging.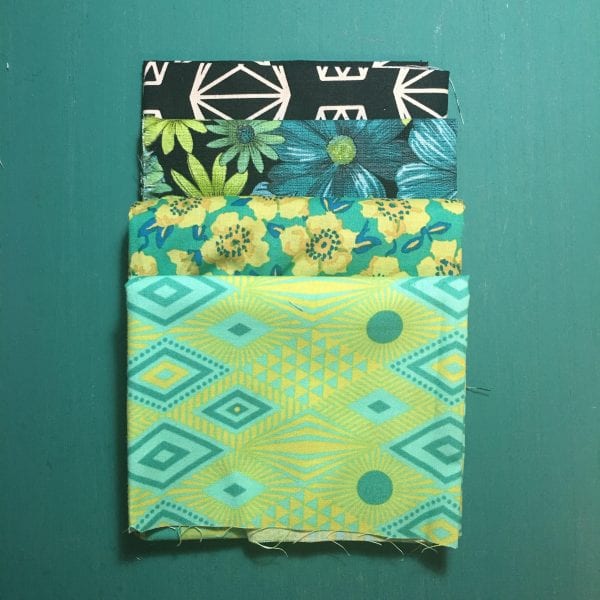 Whatever your background color, think about the outermost fabric as the transition to that color.
So are you ready? What's your color scheme look like? We want to see! Don't forget to follow along with more tidbits and adventures this weekend on Instagram. Check out @eyecandyquilts and the #downanddirtyquixotesewalong for virtual show and tell. Time to whirl those windmills.
SaveSave