June9, 2015
Exhibit is another quilt that started out as a design for Andover fabrics. The first version was done out of Lizzy House's Natural History line.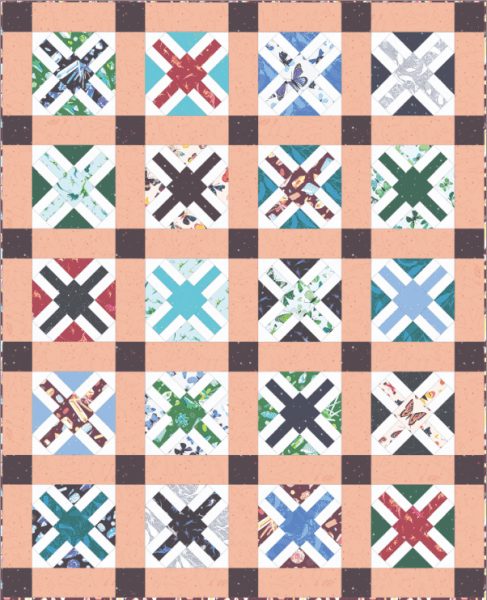 We knew we couldn't get the Lizzy House fabric in time to make the quilt for market, so to the stash we went! A stash is a beautiful thing. The starting point for this quilt was the Spooktacular Eve line from Maude Asbury. Add a little bit of Alison Glass, some Cotton and Steel, and a bit of Moda for good measure and hey presto! A new Eye Candy Quilts pattern!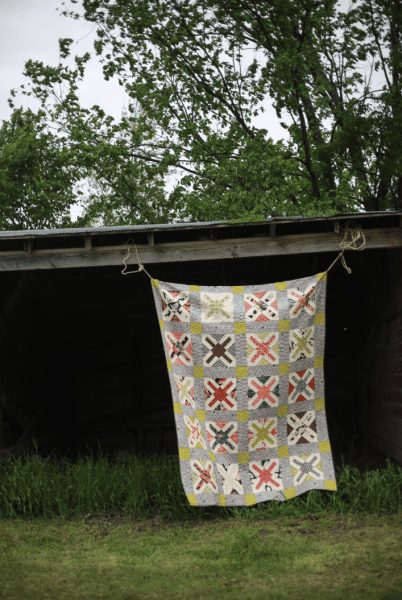 It's sooo easy and fun to put together. All you need is 10 fat quarters for the blocks, a constant (like the white in the picture), sashing, cornerstones, and binding. The sashing is nice and chunky so it pulls double duty and acts like a border.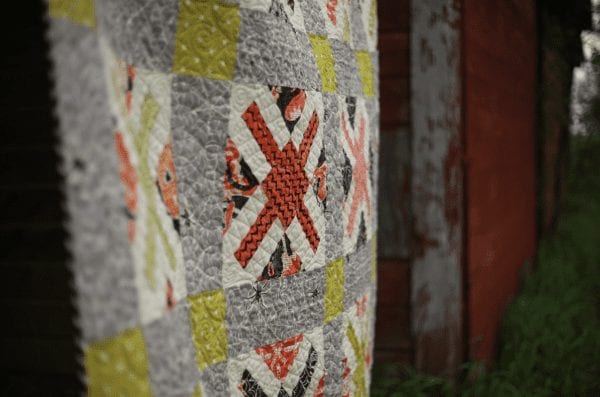 The spiders spooked me a couple of times when I was stitching down the binding. Not that they're hyper-realistic, it's more that they're the right shape. A little more real than a cartoon-y cute-sy spider. And since I got spooked and we used Halloween fabric, we took a couple of pictures in a little local cemetary…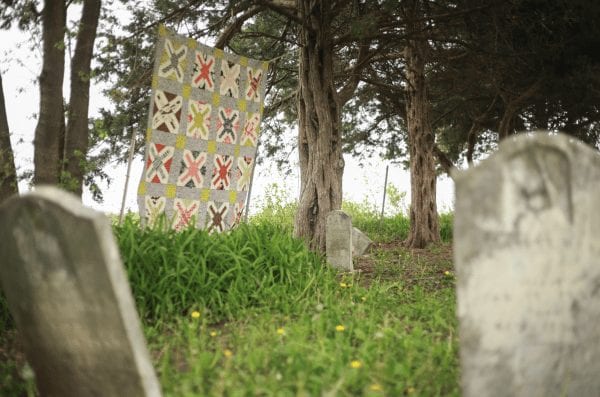 Think of it as setting the mood waaaay before Halloween!
Exhibit finishes at 74″ x 91″. It's a great beginner pattern and allows you to show those big prints in more than just a border.
Contact us to get your copy. Wholesale inquires welcome!