December29, 2016
After our block swap with Crafthouse in Lincoln last year, we've had our Exhibit quilt on the brain. It only made sense that the first fierce quilt we tackled was Fierce Exhibit. It's a good graphic pattern that doesn't lose any of its wow factor when you smoosh the size, and that chunky sashing lets you play with big prints on a small scale.
I used a mix of Cotton + Steel's Spooktacular line, with a bit of their black and white line and Japanese linen piece from the stash. I love the little black polka dots with the little silver skulls mixed in! It was so fast to throw together.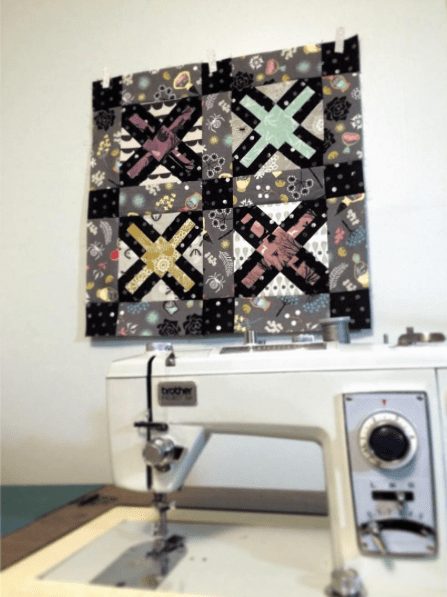 I sent this off to Vicki of Orchid Owl Quilts for quilting and she knocked my socks off.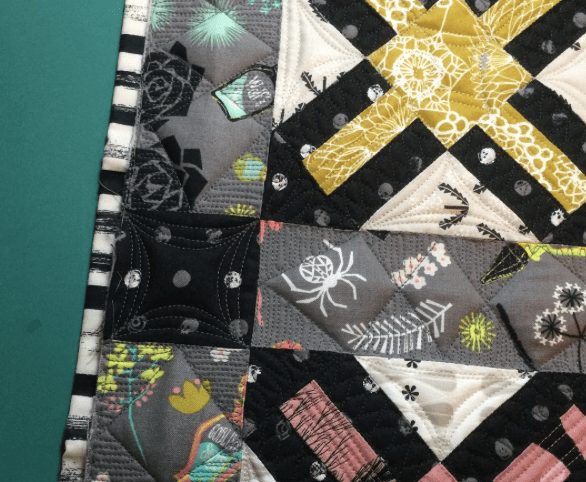 You can see a bunch of it from the back, too.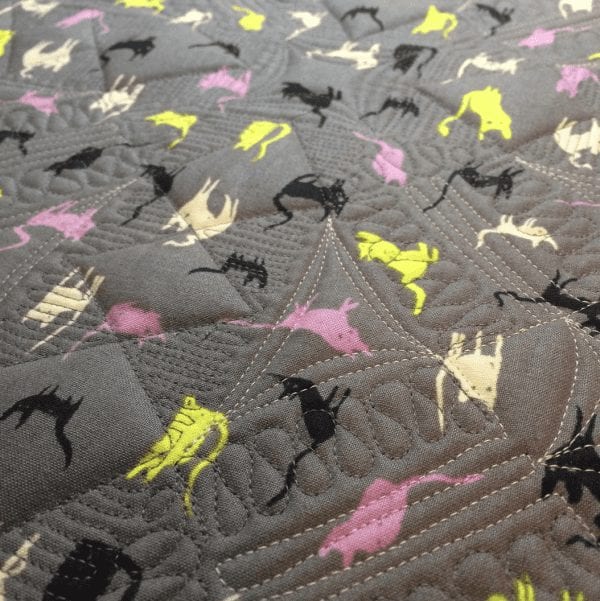 Add a little striped binding and you're set. At 19.5″ square, it's a great table topper or door hanger.
If you want to download our pattern from Etsy, click here.
If you would like to download our pattern from Craftsy, click here.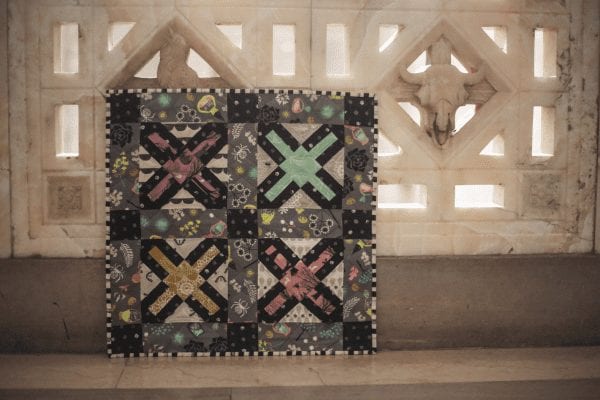 Time to show off your Fierce Exhibit.