February4, 2017
Last year, around this time, I got a magical package of goodies in the mail. The only rules were that I had to make a quilt, and it needed to be 22″ or smaller. Oh, and they needed it in about 3 weeks.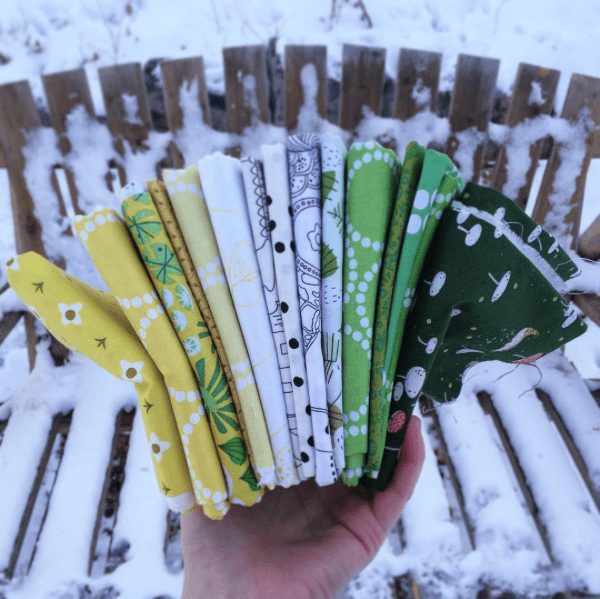 I wanted to use as many of the fabrics as possible, along with those luscious low-volume pieces from Alison Glass's Abacus line. Also may have been hungry when I started drafting the blocks. Never mind, it worked out!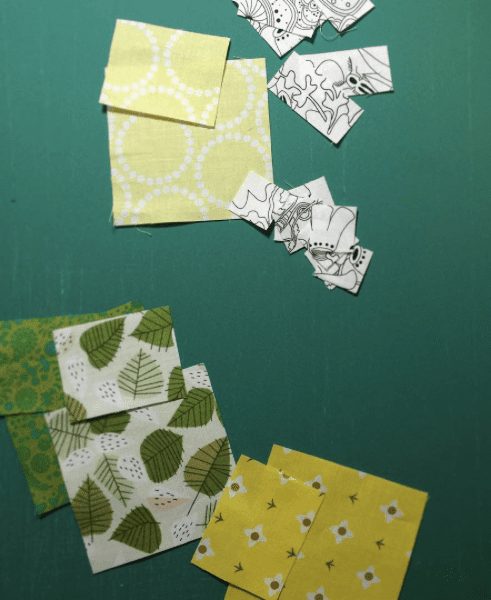 There wasn't really time to send the little guy off to one of the fantabulous quilters that I know and love, which meant I had to do it. That also meant that I was going to do it on a domestic machine which meant mostly straight line quilting. I really like how the little flying geese in each block are surrounded by concentric circles. How did I mark the circles you ask? It's the bottom of a spool of thread. Because I'm high-tech.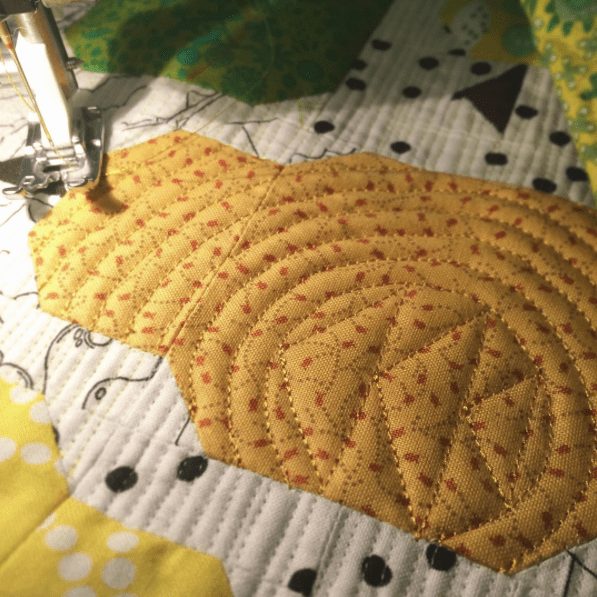 And of course I had to put a little extra pressure on myself with the scalloped border. Not that it was difficult, but I had never done one before. I tell you, cutting into the quilt after spending all that time matchstick quilting it took a little bit of courage. Once you cut, there's no going back!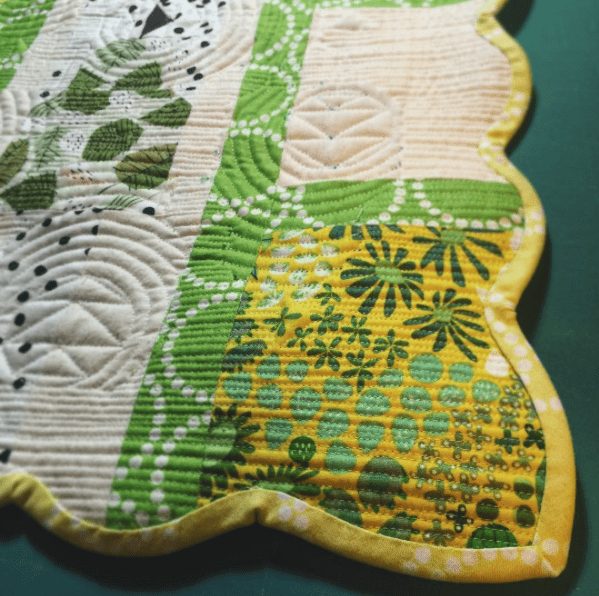 I dutifully sent this pear-fect little dude off to Andover Fabrics' booth at QuiltCon 2016. They had a beautiful rainbow wall full of mini-quilt-goodness (check out the #modernminis4andover on Instagram). It was a fantastic group of quilts and quilts, I'm grateful that they included me. That mini wall is also the perfect selfie backdrop, just in case you feel inspired to make your own.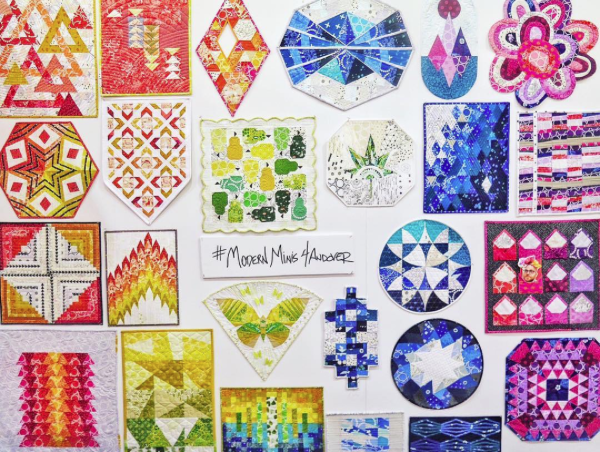 I got it back in my hot little hands a couple of weeks later and set out to find the perfect spot to take pictures. This mural in town is giant, and it changes every six feet. I'm also glad I wore the right shirt to camouflage myself into the background. All focus on the pears!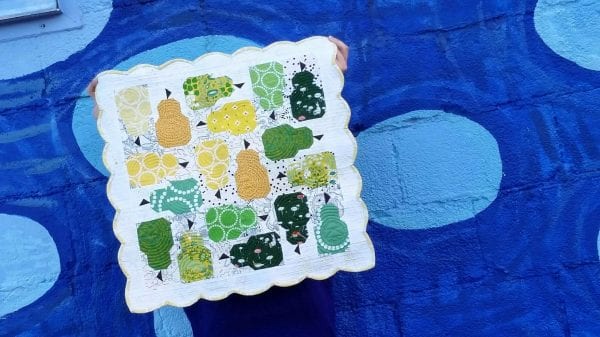 It really was a fun little quilt. I love the whirling stems, and the blocks are just the right size for fussy cutting.
If you'd like to download your own copy of the pattern on Etsy, click here.
If you'd like to download your pattern from Craftsy, click here.
Pearfection!! (cue the chef hand gestures)