January1, 2017
When I was little, I loved the color peach. I was even a peach princess for Halloween one year. So when I pulled out the Valentine's line First Crush by Sweetwater, which is all about love, it just made sense to mix in some peachy fabrics from OneCanoeTwo's Tucker Prairie. The perfect palette for Fierce Weftovers!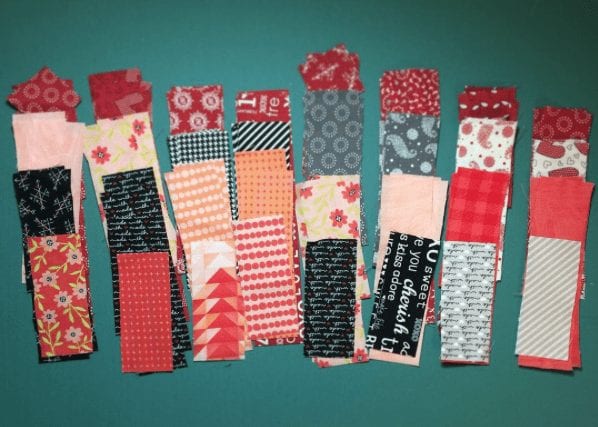 I used red for the background, that way I could use all the fun blacks and whites in the blocks.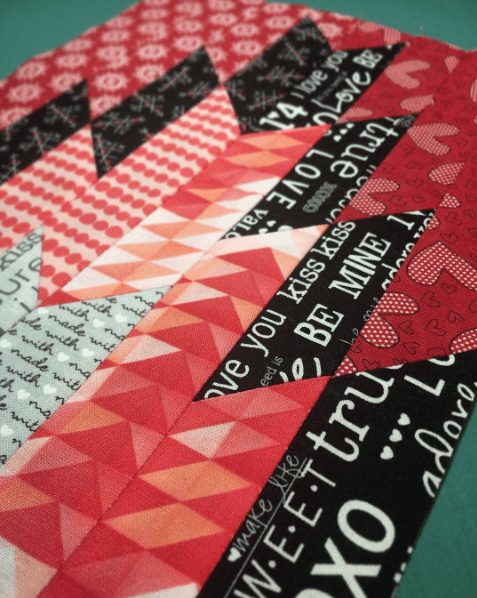 Once it was together, I sent it to Valary Tieszen for quilting. She did some really cool things with following the patterns in the fabrics to really make it pop.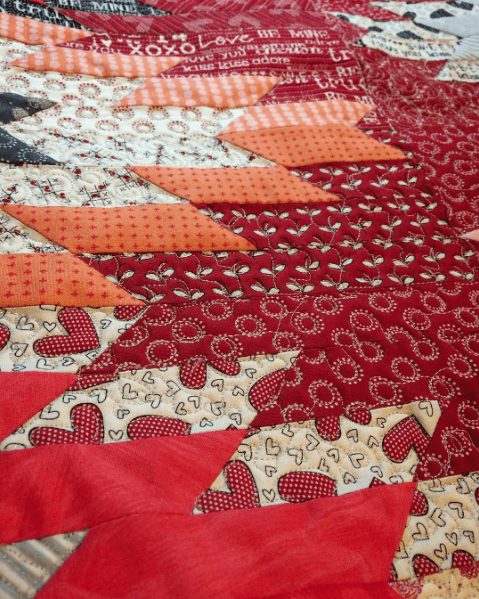 At 20″ x 24″, Fierce Weftovers is the sweetly simple quilt that's perfect for your door. It would also make a great doll quilt.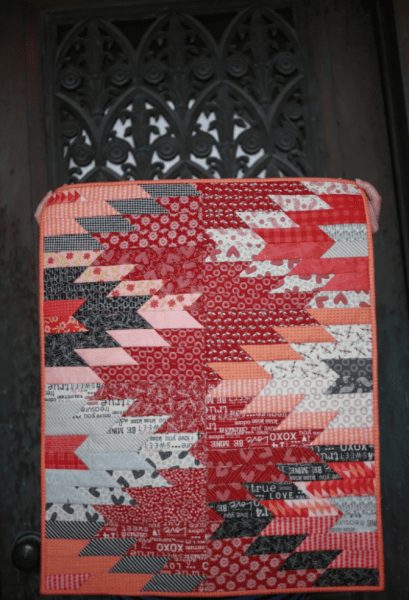 If you'd like to download the pattern from Etsy, click here.
If you'd like to get the pattern from Craftsy, click here.