January13, 2014
Ok, so I may have been watching Black Swan…again. After writing the blog post the other day, I couldn't stop thinking about it! And then I pulled up some Tchaikovsky on Spotify. I love me some Pyotr Ilyich in the morning. Or all the time. And I may have become obsessed. Like Nina, in Black Swan! After all, I never was a ballerina when I was little. I like pink but the graceful part just isn't in my nature. I was the little girl that picked tap class because I liked to make noise. But I digress…
I've also been looking at the Prairie Rose quilt that Debbie Roberts and I designed for Jo Morton and Andover fabrics. You know, I  don't have my own version of that quilt. And that quilt is a pretty big deal for me. I'm very proud of it. And I want one. But I don't do big quilts, especially not 100″ square big quilts. Now, what's an Eye Candy Quilter to do?!?
Make it half-scale of course!
And now, what fabric should I do it in? Because the Prairie Rose line is only available if you do the block of the month. And once again, I don't do 100″ square quilts. So this is what I'm thinking instead: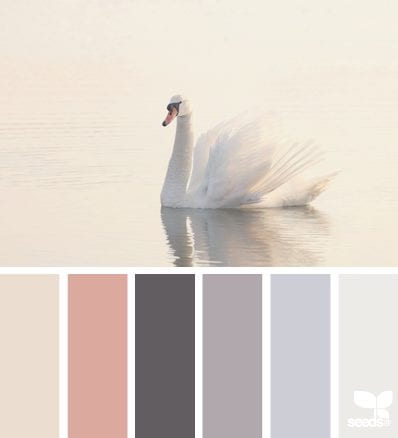 As a side note, design-seeds.com is a wonderful tool. I play around there a lot; it's a great place to look for inspiration when you get stuck in a color rut.
Back to Prairie Rose—these are the fabrics I have to make that color scheme happen. It's a little more lilac-pink than that corally color, but I'm blaming that on Pantone's 2014 color of the year, Radiant Orchid. Or that's about as close as I'm going to get to Radiant Orchid anyway. And that big chunk on the top is some yummy linen that I'm going to use as my backgound.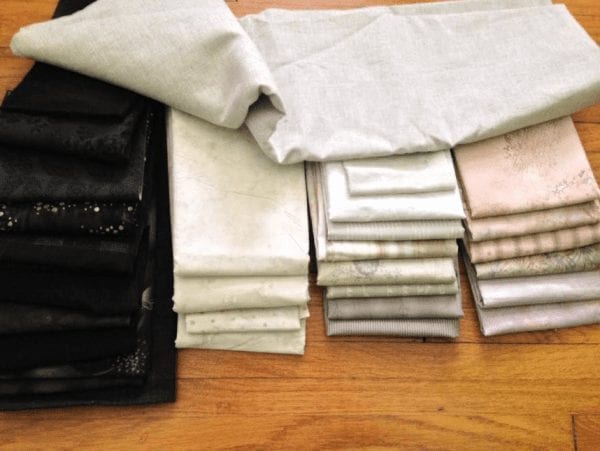 I'm itching to start it, but I have to be a good, responsible Eye Candy Quilter and work on other stuff first…Although I might start on it and sneak working on it. Because I want to. And it's pretty.