June6, 2015
Kismet has been a wild ride.
Kismet is a quilt that we designed featuring Andover Fabrics and Alison Glass's new fabric line, Ex Libris. It needed to show off all the gorgeous fabrics, but in a quirky cool Eye Candy Quilts way.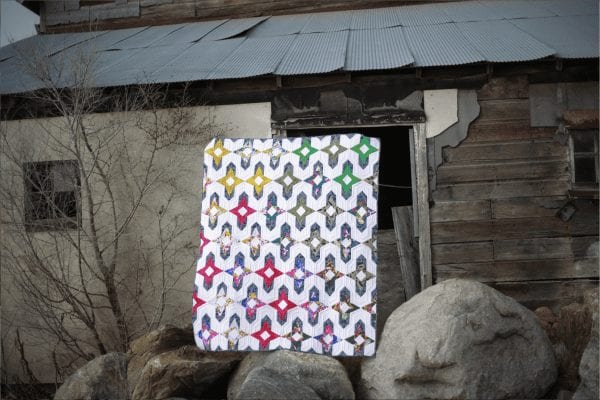 Alison Glass fabrics honestly are our wheel house. We can do quilts with these all day long. This time, Alison designed three printed chambrays along with the regular prints. Then for a background, we used one of Andover's textured solids. All these different fabric types gives Kismet a lot of depth, and they didn't fight with each other. See?! You can mix and match fabric styles!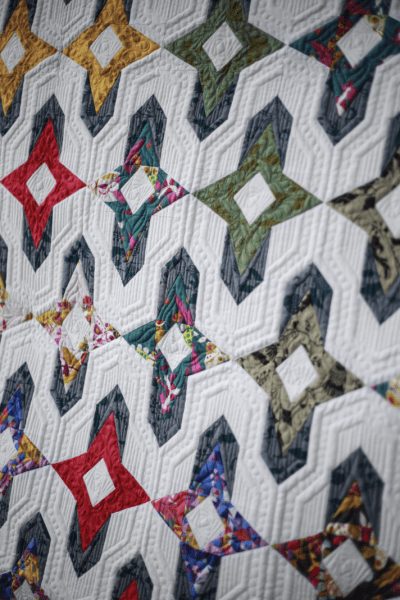 And I just have to say how much I love my photographer. As I've said before, my previous photographer had to move (boo) but I have a new photographer who's also a quilter (YAY)! Her name is Cori and Fresh Photography is oh-so-lovely. When I opened the files for Kismet I got goosebumps. There were sooo many gorgeous photos to choose from!
And of course a storm was rolling in while we were trying to take pictures, so the outtakes look like Kismet and I are trying to book a one way flight to Oz.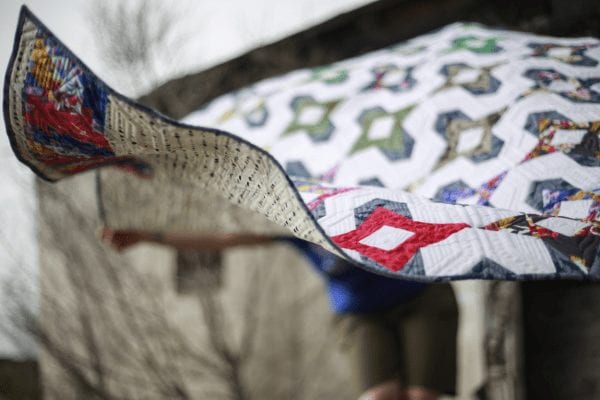 And how about that quilting! Kismet was quilted by Kathleen Riggins, the same wonderfully talented person who quilted 16th and Baltimore.
Kismet finishes 54-1/2″ x 63-1/2″.
Please contact us to purchase a pattern. Wholesale inquiries welcome!