May17, 2020
Brace yourselves, we're entering the world of knits.
The weird thing about making clothes is that most of us wear knits on a daily basis but are very comfortable sewing knits (me me me). Even though I've played with lots of different fabric, I've done very little with knits. So I wanted to pick a pattern that was easy and a good staple. Cue the Mimosa Tee by Jalie Patterns.
I picked the Mimosa because of its extended size range and three sleeve options. You should be able to make everything from kids shirts to ladies' sizes. I also liked that it wasn't so clingy. I don't like to wear my clothes right, so the oversized silhouette appealed.
I got this hemp cotton jersey from Emma One Sock a couple of years ago and hadn't used it, so I figured it was a good time to pull it out. I had prewashed and shrunk it when I first got it, so it was ready to cut out.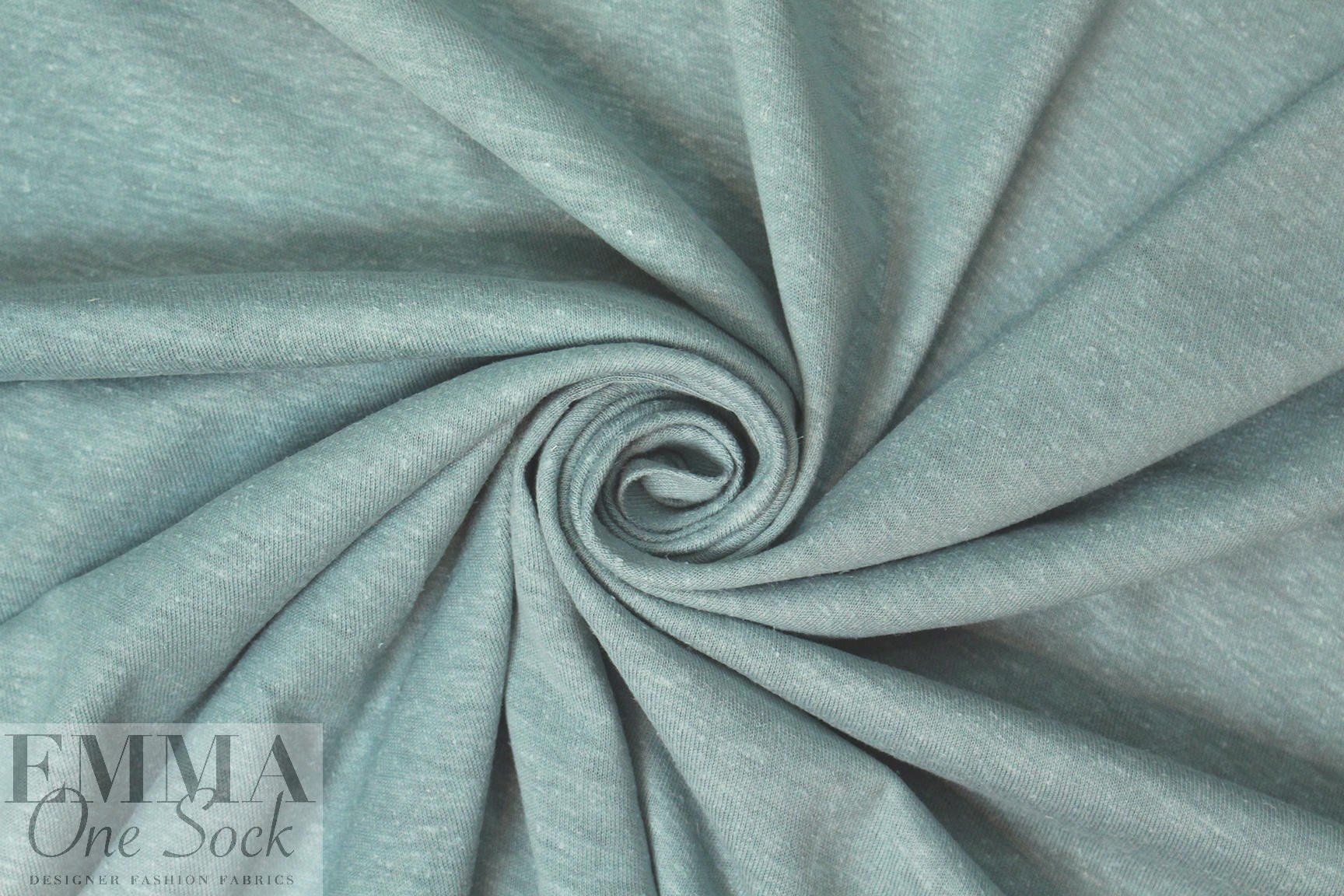 A quick note about prewashing fabric, you should probably do it for clothes. There's always this great debate in the quilting world on whether you should prewash. Wherever you fall on that debate, prewashing for clothes is a different deal. You know you're going to wash clothes and probably wash them frequently. That means it would be best fitting-wise if you had your fabric preshrunk. You know your clothing will not change with washing.
Back to the pattern. I thought it was very clear and easy to follow. I also liked that they gave instructions for using a regular domestic sewing machine and a serger. The instructions for seam finishing without a serger are very straight forward and give a clean finish.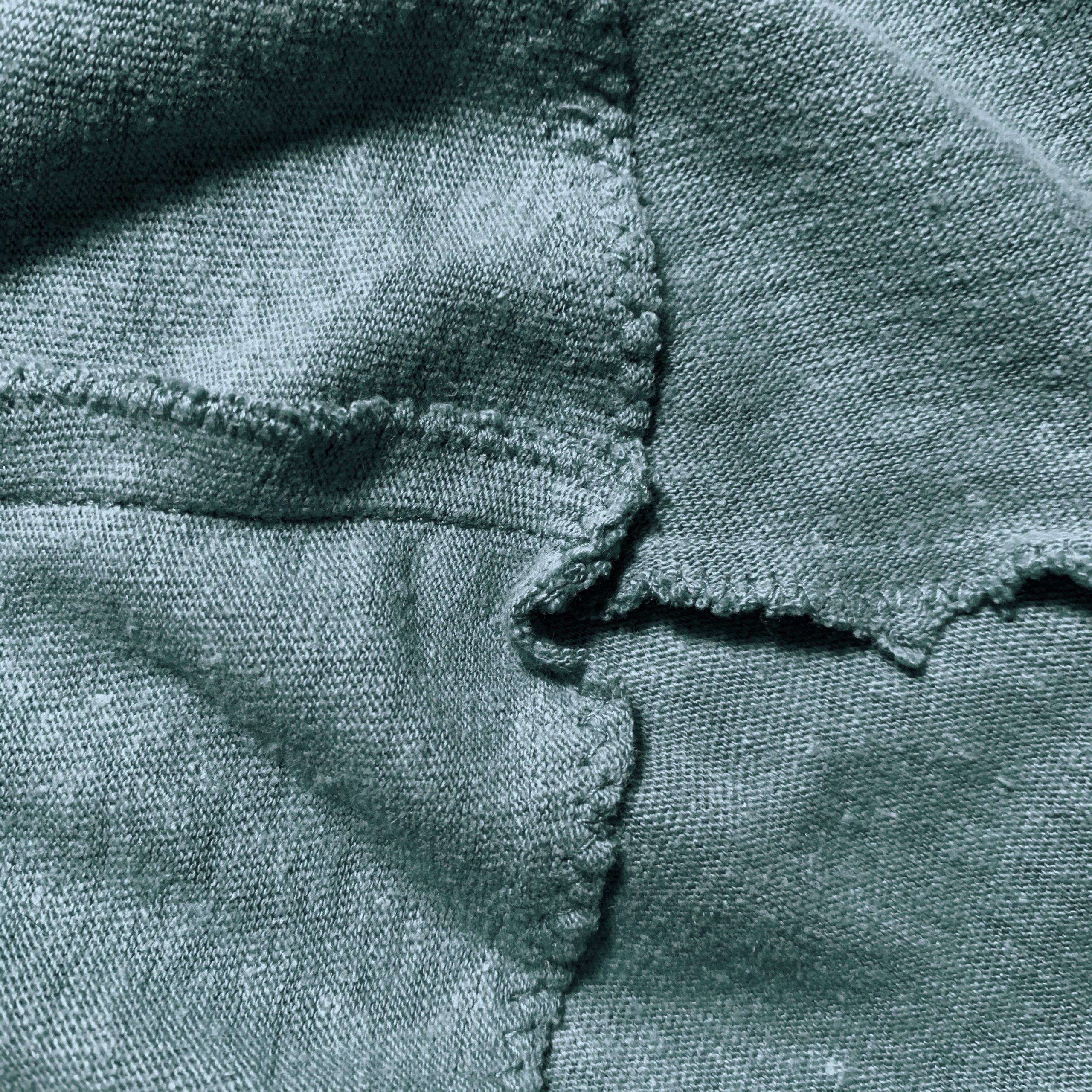 I'm 100% certain I did the neck band wrong. I did it like quilt binding. Because that's how my brain is wired. But it doesn't look bad so I'm going to leave it like it is.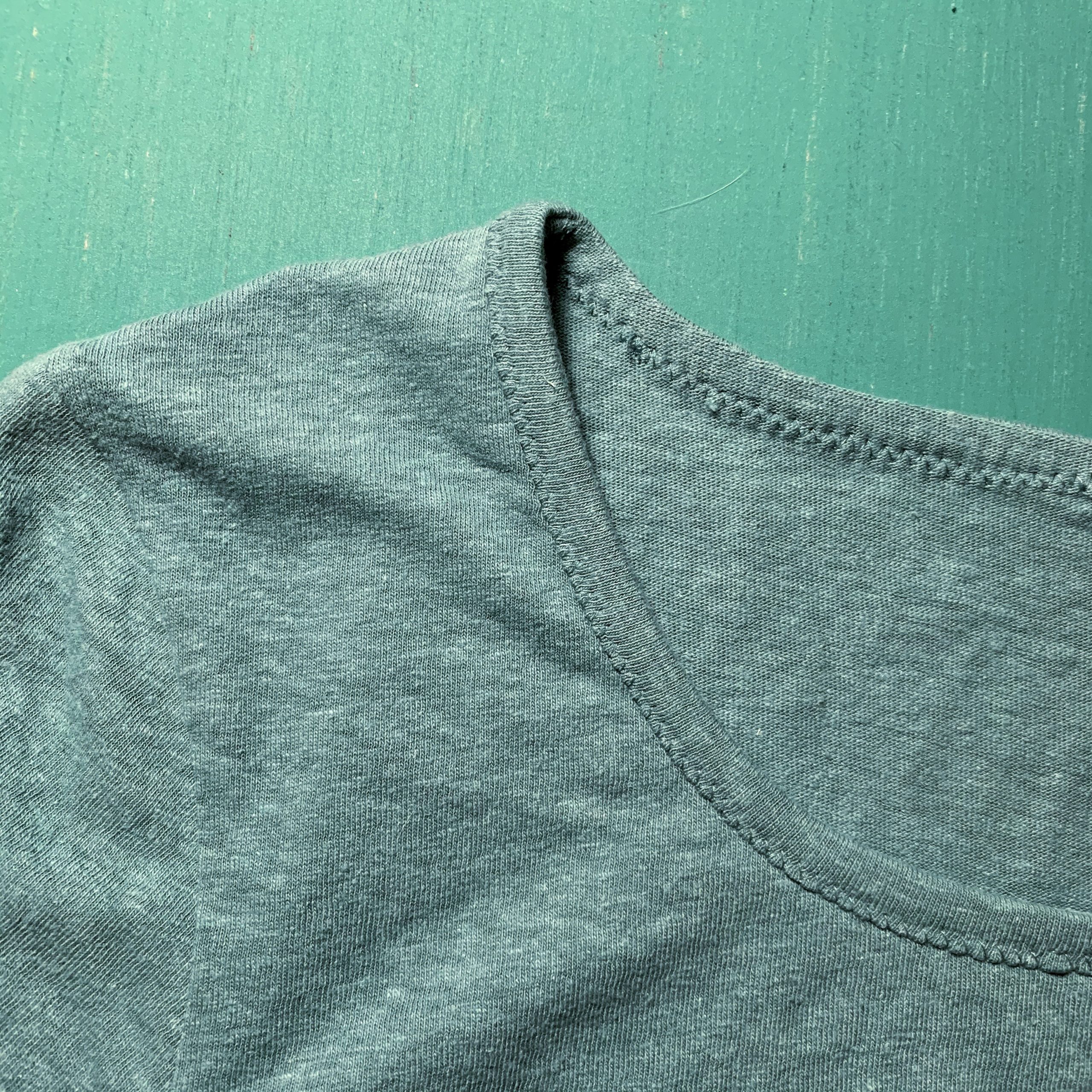 And we have a t-shirt! It's a nice style with a split curved hem for a cute little detail.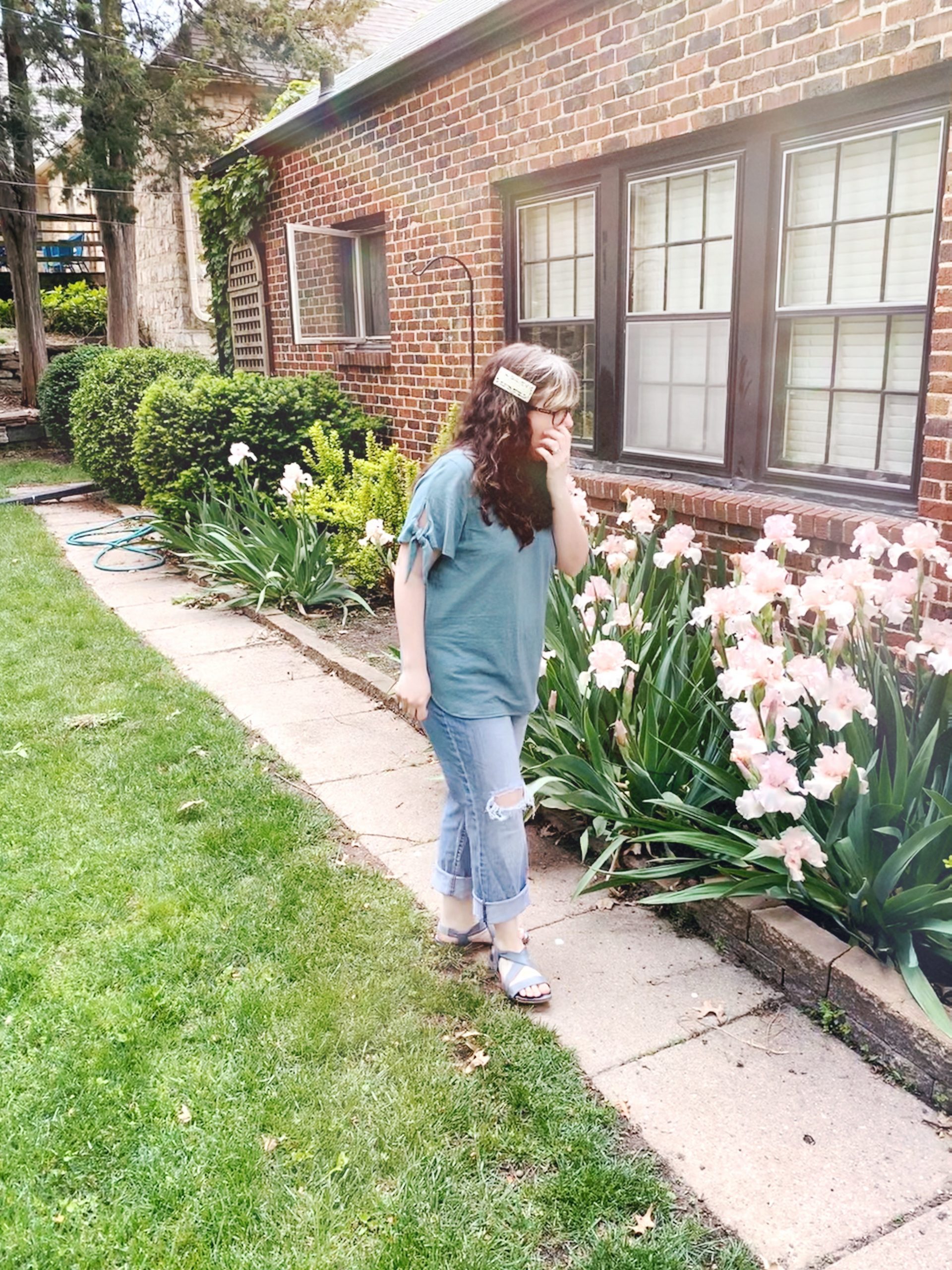 Excuse me while I pose with my pretty pink iris.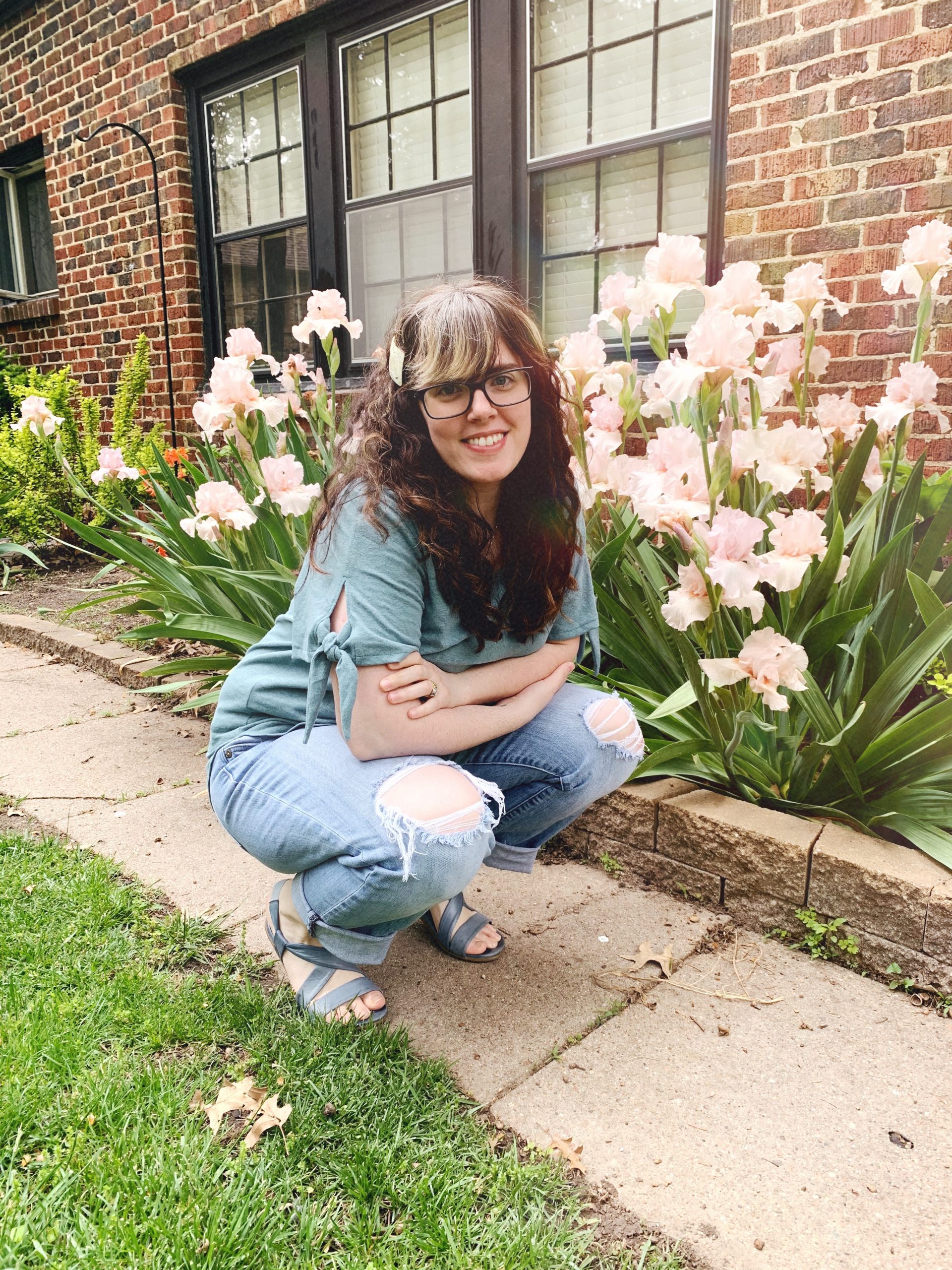 As far as fitting, it's oversized and I could probably go down one more size, but it's comfortable and doesn't look sloppy. And the ties are very cute. I'm a fan.