Minty Fresh Trend Report
If trends were ice cream, I'd be ordering two scoops of mint double chip. This color is freaking everywhere; it's on the cardigans at Nordstroms (that I bought), on the wallpaper of the hotel in Portland (that I stayed in), it's even a fabric in a graduation quilt for a friend's daughter (that I'm working on). The bottom line, this pastel gets a little more oomphy every time I see it. We all know that green is a neutral, right? So treat this green as such! Don't be afraid to put it with a luscious tomato red or even get analogous and pair it with some limey hues. Get some inspiration from architecture and add a splash of mint with a graphic black and white, or the other favorite neutral color of the season (navy).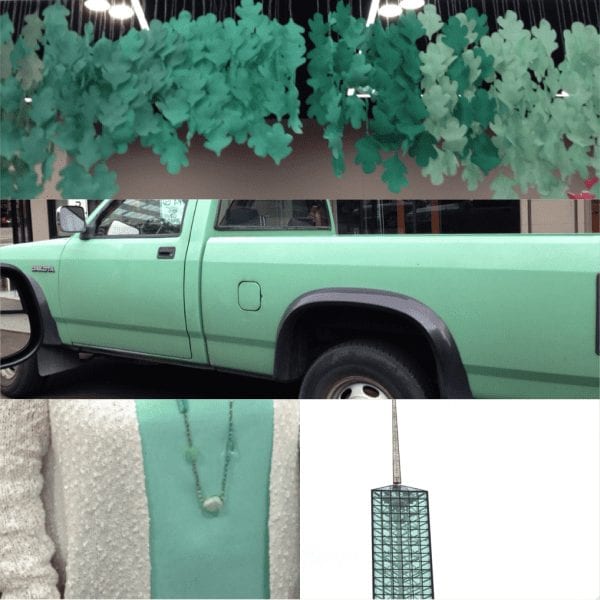 I know it's already worked its way into my quilts. A good place to look for it, other than in the various solid collections, is in among the batiks. Make sure you grab some; it'll make your quilts minty-fresh.