June12, 2016
We're finally getting the chance to sort things out after our second Quilt Market. I would say that we've gotten a chance to slow down, except do we ever really? There are new ideas and new quilts to make! But first, lets brush up on the new pretties from this spring.
First up in our virtual show and tell is Nobody's Poet.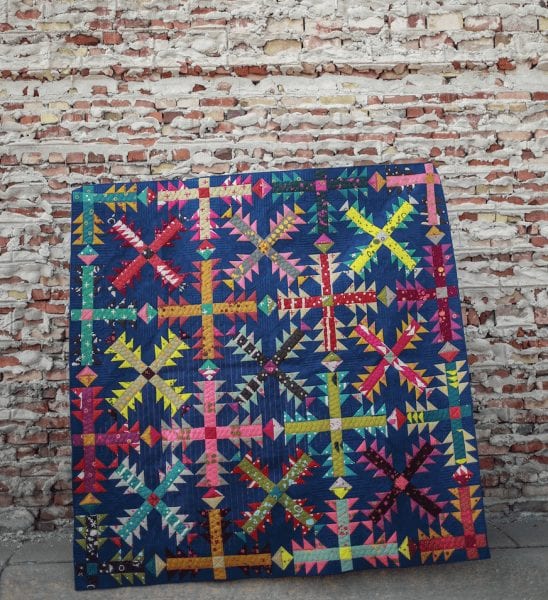 Nobody's Poet started off with me driving a lot and listening to the Guardians of the Galaxy soundtrack and letting my mind wander across quilty puzzles:
Can you feather something other than a star?
What happens if you feather an X block?
Can I make them interlock without driving myself crazy with horrible Y-seams?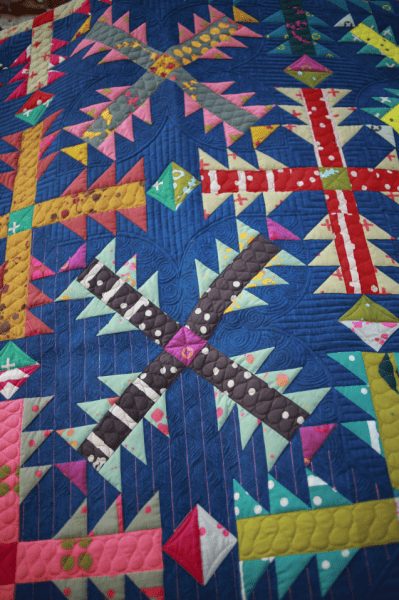 The answers in order are yes, cool things, and yes. Nobody's Poet is put together with simple piecing, no Y-seams or partial seams required. Blocks and half square triangles are a generous size, so no itty-bitty piecing either. The fabrics featured are Alison Glass's Handcrafted batiks and the background is an Andover basic called a stellar chambray. It's this super cool cross-weave, but it's done with a slub yarn to give it a yummy texture. The overall effect is like quilting with Dupioni silk, except it's cotton and washable. And not $20 a yard.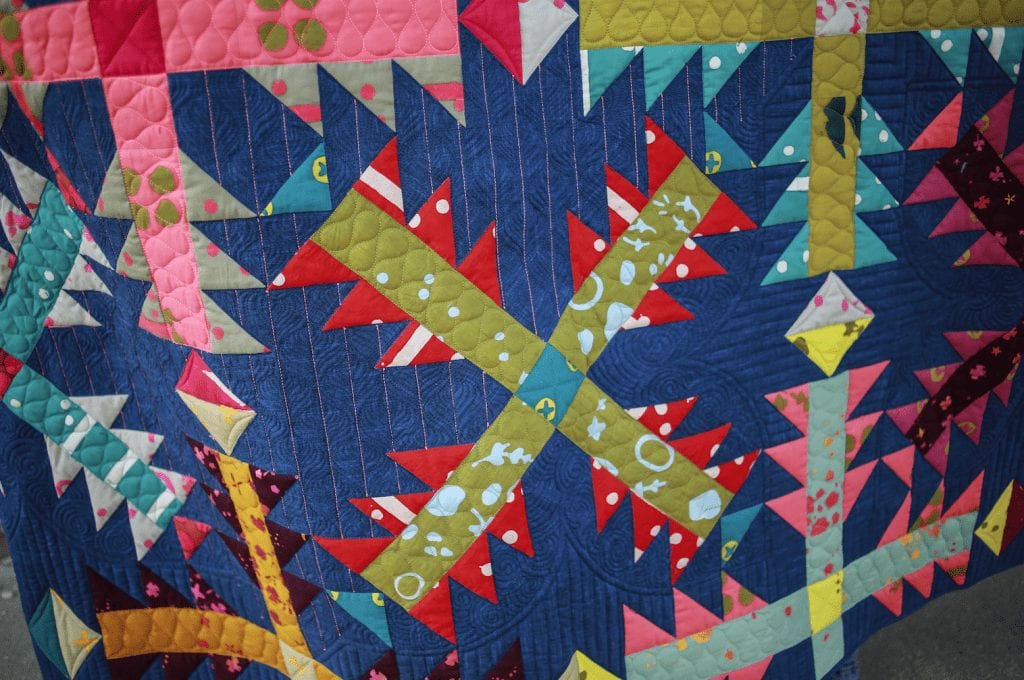 To quote the Pina Colada song aka Escape, "though I'm nobody's poet, I thought it wasn't half bad."
If you'd like to get the digital pattern via Etsy, click here.
Or to get the digital pattern via Craftsy, click here.
And if you're curious, the lovely Kathleen Riggins of Kathleen Quilts did this baby. Don't you love the pink pin striping she added? I'm a fan. She wrote about her quilting on this guy here.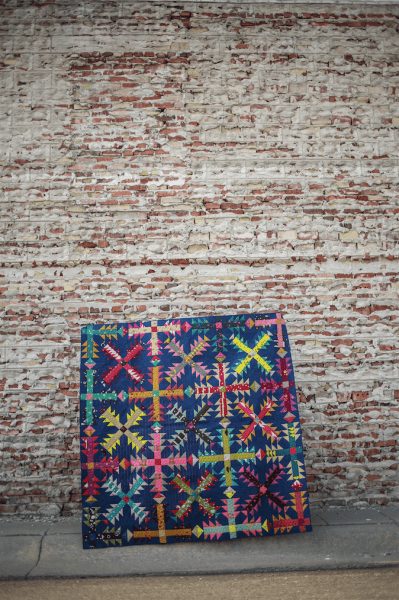 Cue the music, grab a pina colada, and get to stitching.