May27, 2021
I didn't start out the year saying, "you know what I need to do? I need to make myself a fancy wool coat because that seems like a good idea to get my tush back in front of my sewing machine." But my friends, that's what happened.
It started when Jacinta Green, aka @pinkmimosabyjacinta on Instagram, announced she was going to host a sewalong/sew day for swing coats. I have been very spotty about getting consistent sewing time, but a dedicated day to a single project? That sounded very doable. So after some research as to what patterns were available for my measurements (because as much as I love some vintage patterns, my body is not vintage sized), I settled on the Opium Coat by Deer and Doe. I love the fun origami welt pocket detail and raglan sleeves. Let's do this.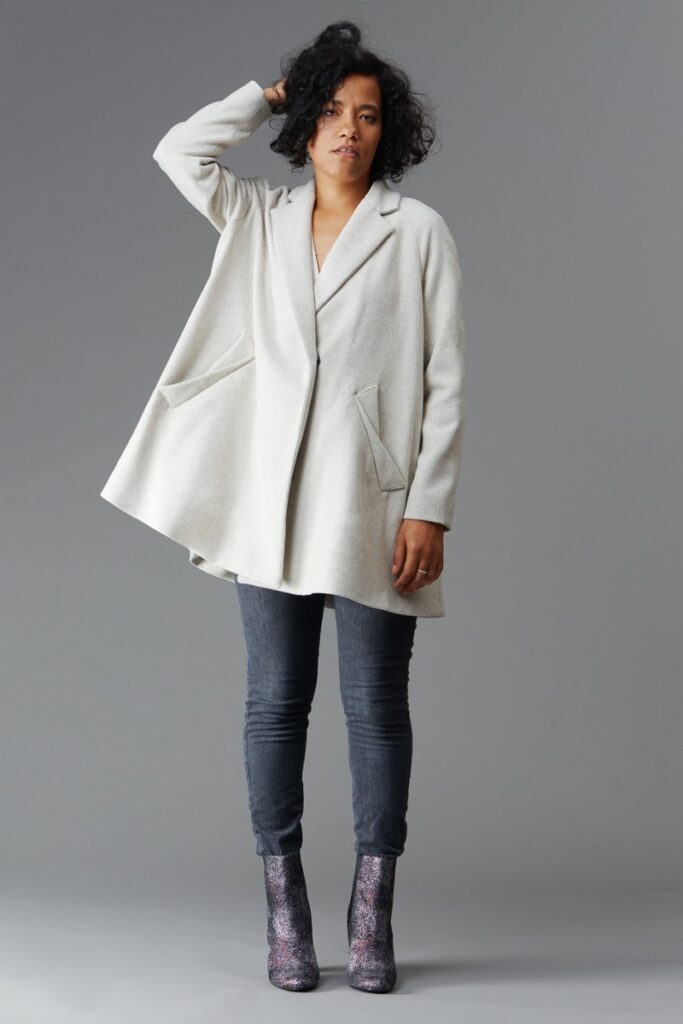 Then started my favorite part, hunting for fabric! I found this oversized herringbone wool, mohair, and alpaca blend from Emma One Sock and fell in love. Then I had a coupon so that sealed the deal. I got an extra half yard to handle pattern matching and shrinkage from prewashing and I was set. So I thought.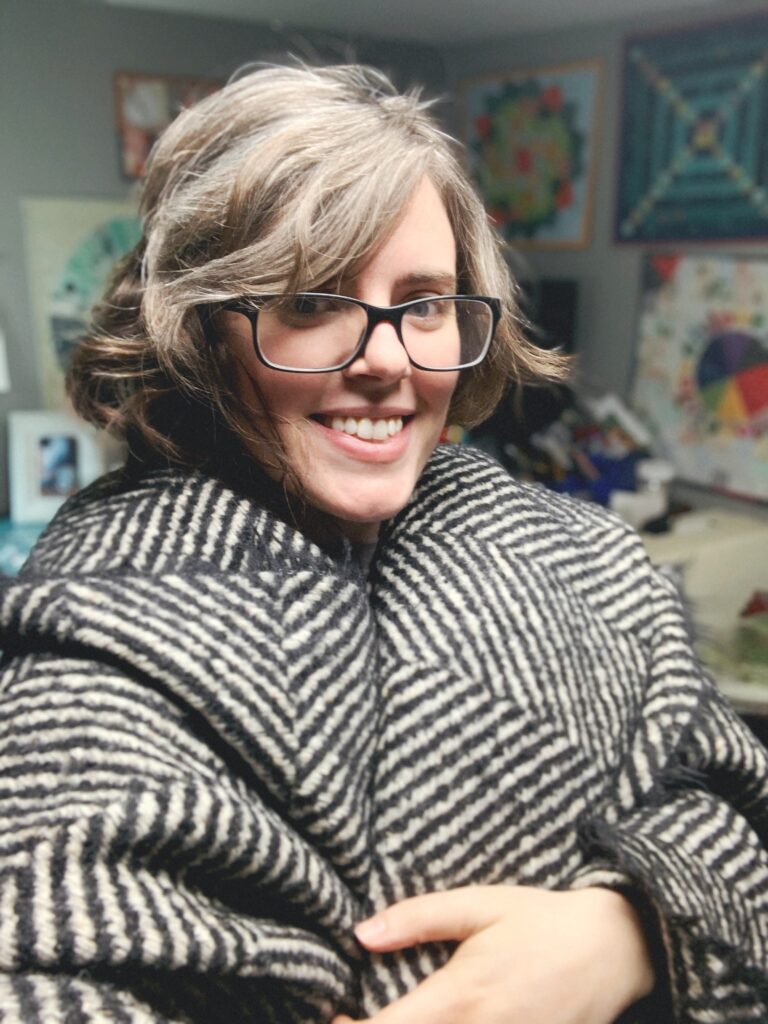 The thing with a pattern of this scale is that buying "a little bit extra" isn't enough. Because the herringbone stripes are fully 7.5" across, or 14" for the full zigzag, that means that placement was not as efficient as the pattern intended. By the time I was cutting out my lapels, I was having a hysterical giggles because I was certain I was not going to have enough fabric. And because this is dead stock designer fabric (read out of print, no way to find it ever again) I was panicking. I decided to turn my lapels sideways to save myself from having to buy more fabric. And I finally got everything cut out.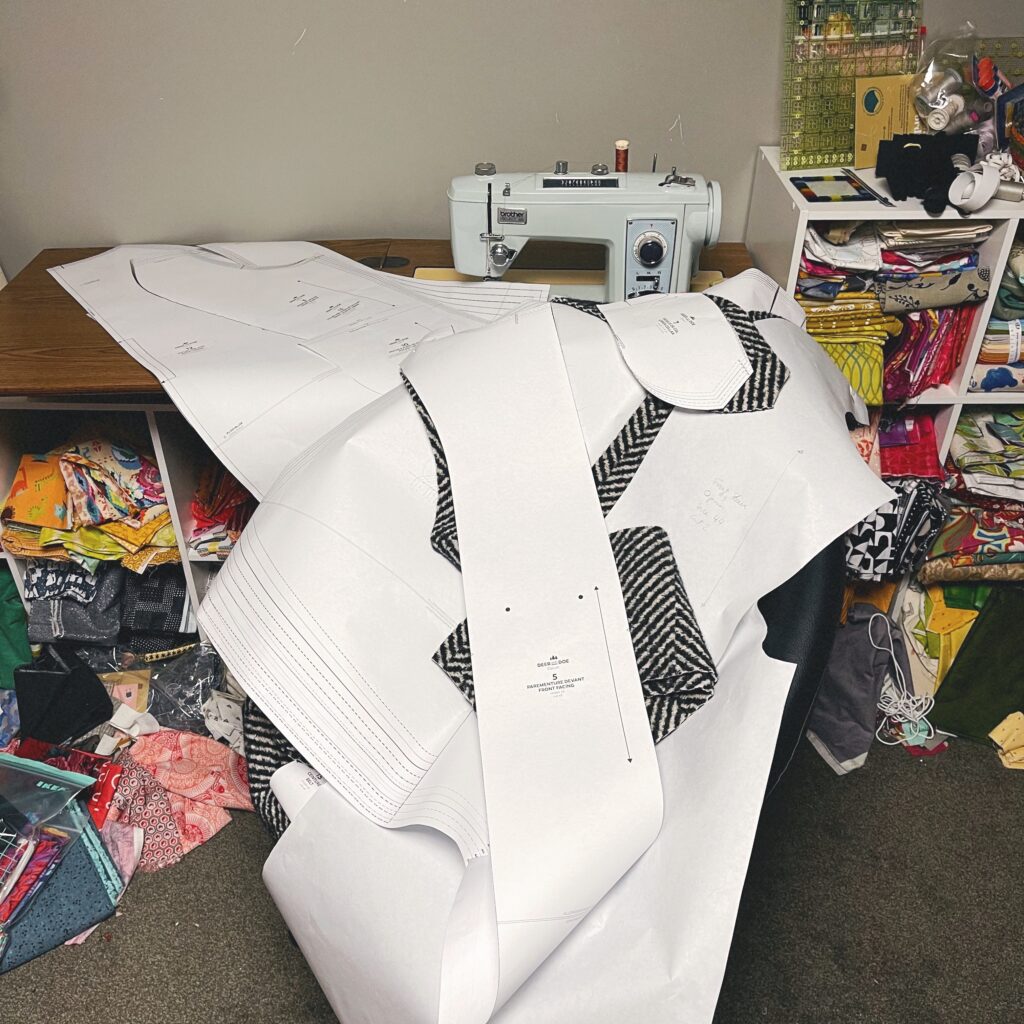 Also we had a Ghostbusters marathon that weekend and I couldn't help but notice the scale the of the herringbone was similar to Dana's coat. Win!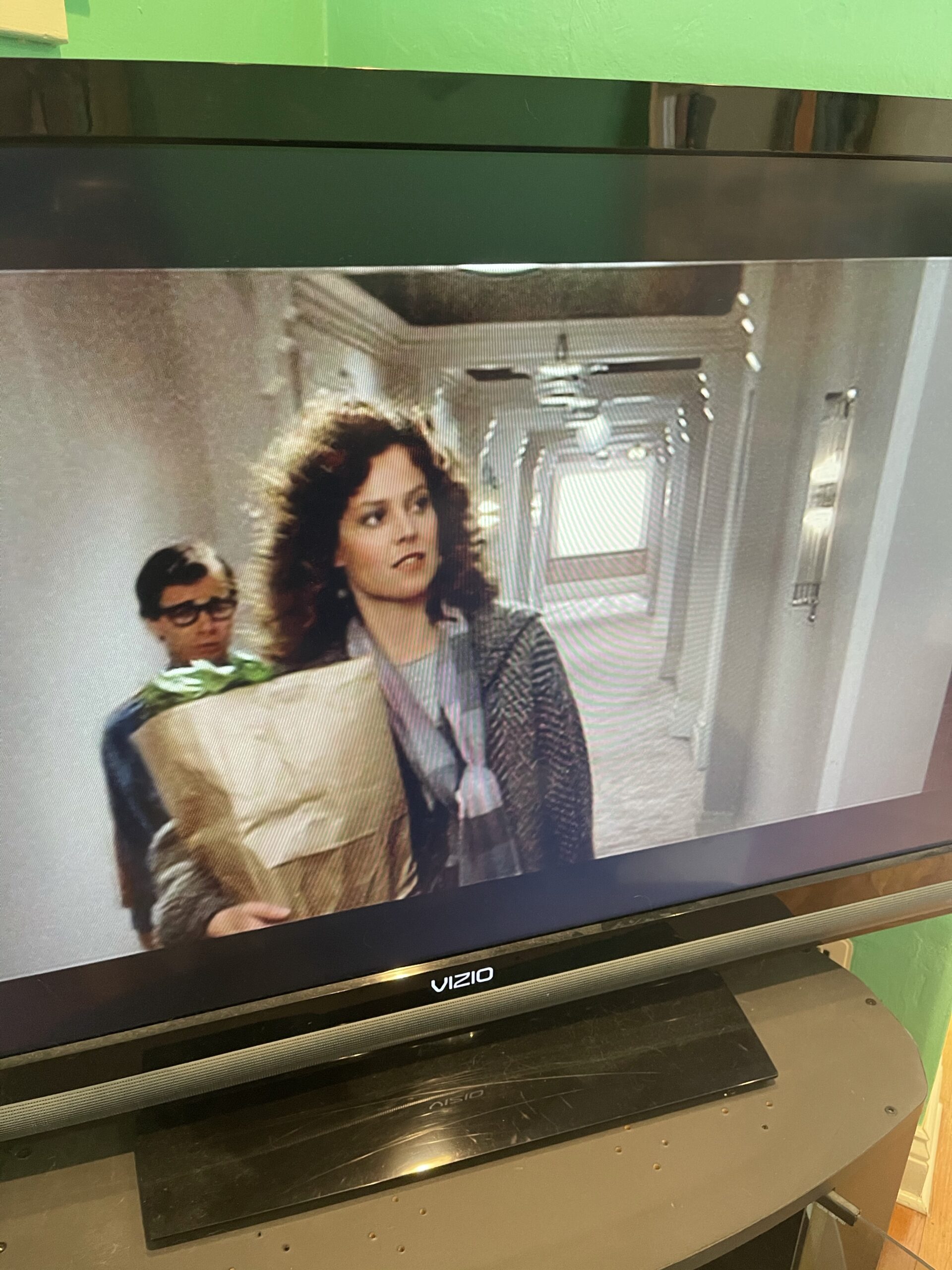 The pattern was very clear and I loved the layout (so much that I've bought a couple other Deer and Doe patterns), and I liked that they included the finished garment measurements. Using those measurements, I sized down and made a 40 instead of a 44.
If you have questions about ease in a garment and when you should size down, you should check out our ECQTV video here.
Those super cute origami welt pockets that attracted me in the first place? Well, since the fabric is so incredibly thick, there would've been over an inch of fabric to sew through with all the layers. So instead of cute criss-cross I went with just an angular version. Still cute though (I'm telling myself this over and over).
The version I did called for snaps to keep the front shut. I hunted through the local big box store and knew I could find something that would work, but on a whim I decided to scroll through Mood. And I'm so glad I did! These are some nice white and black swirled acrylic base snaps. It's like a fake tortoiseshell. They really blend in to the coat fabric so when I have it open you don't get that flash of metal o was trying to avoid.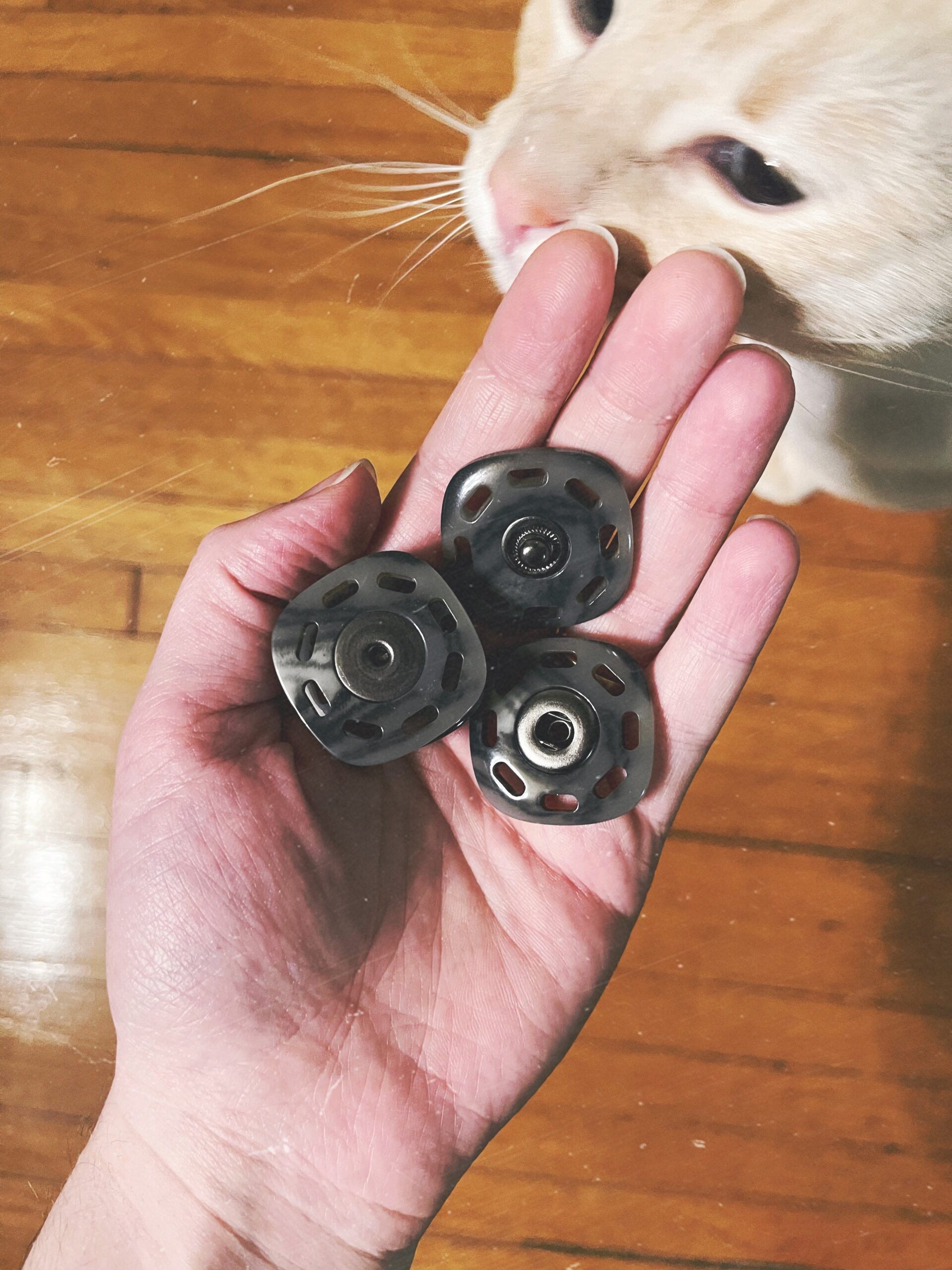 And after a while of sitting there, I got the coat done!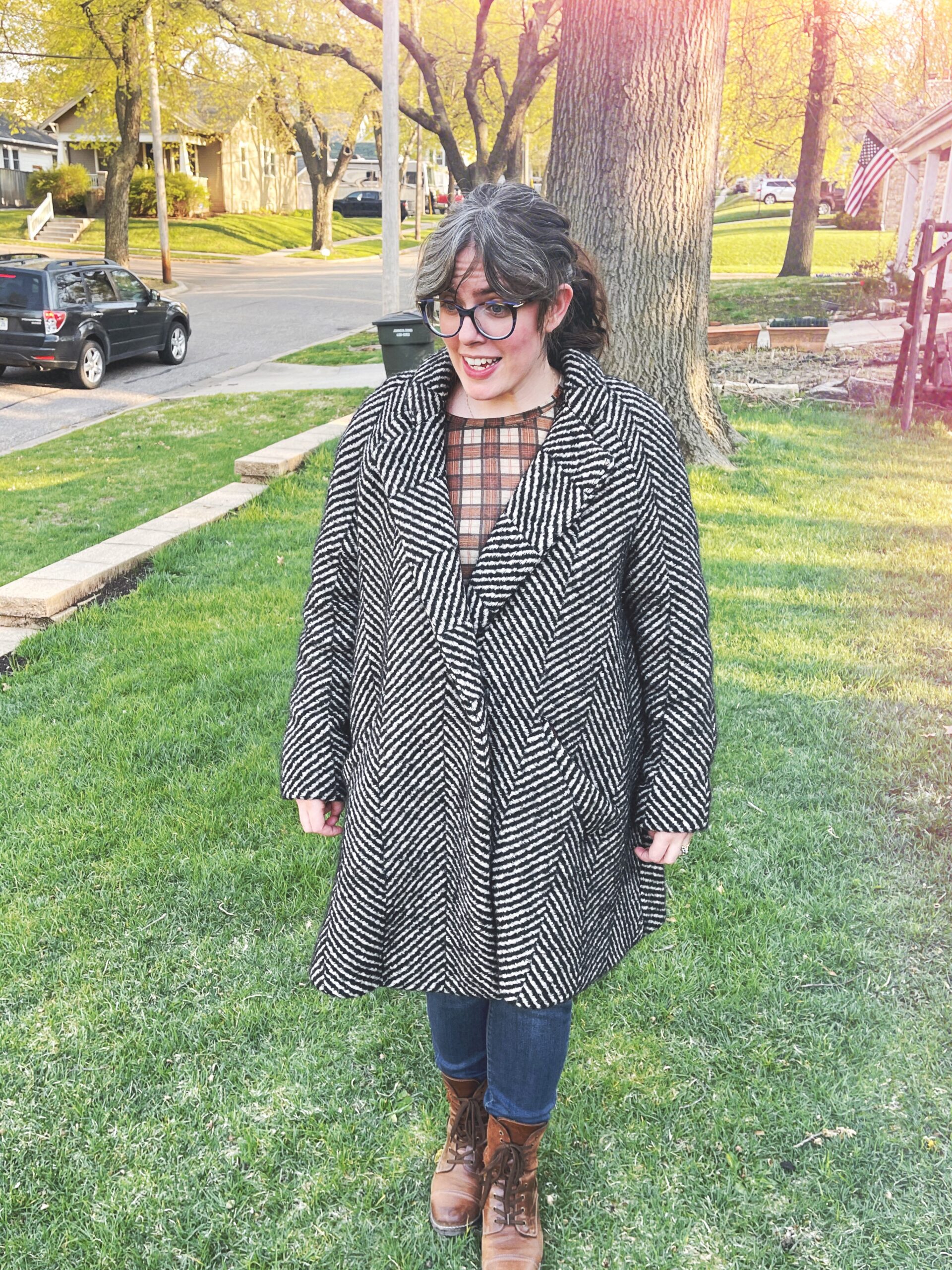 There's a center seam down the back, but my fussiness about matching the pattern really paid off.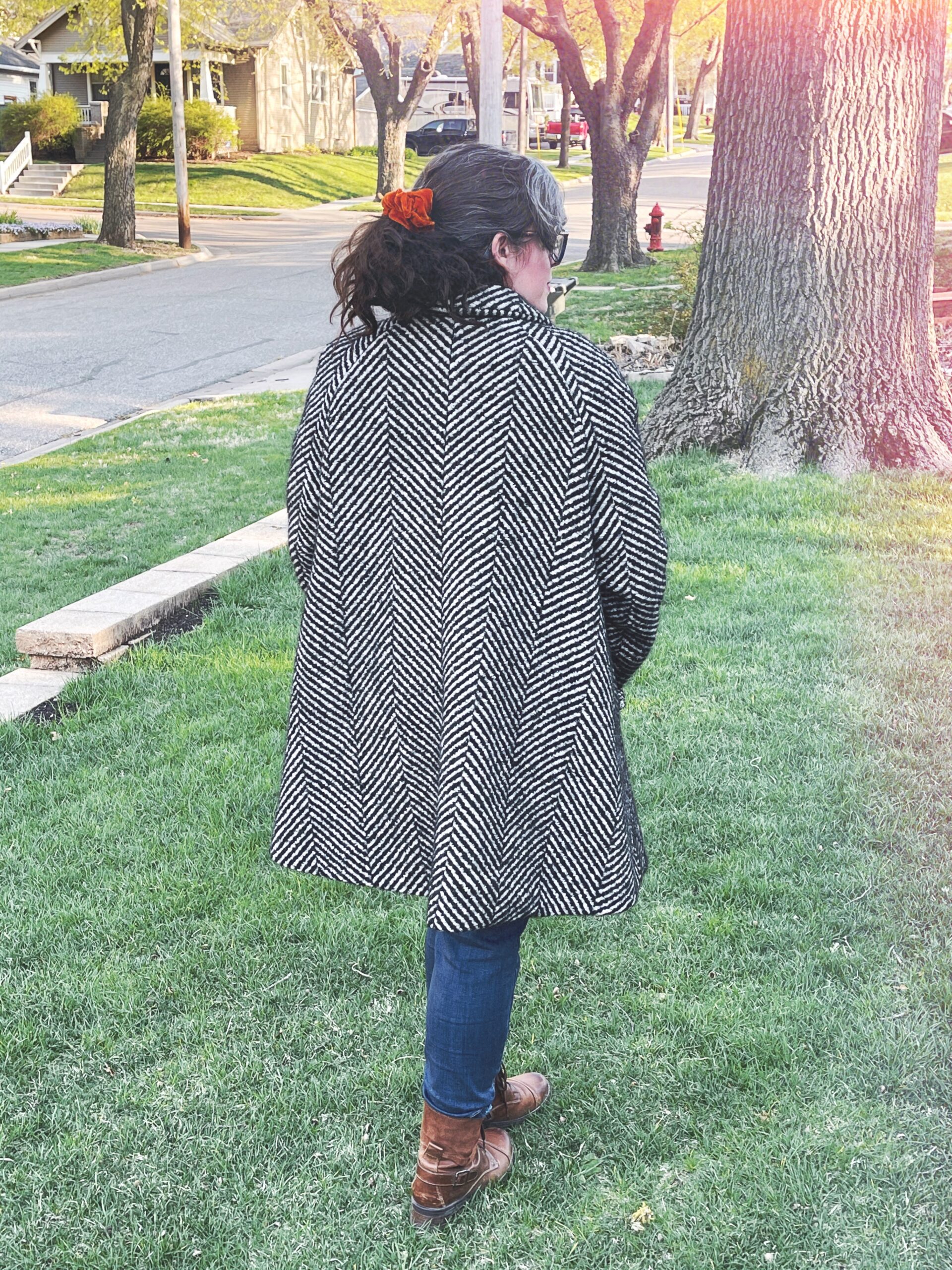 And a quick flash of the snaps and the lining for you (with Gremlin activities in the background).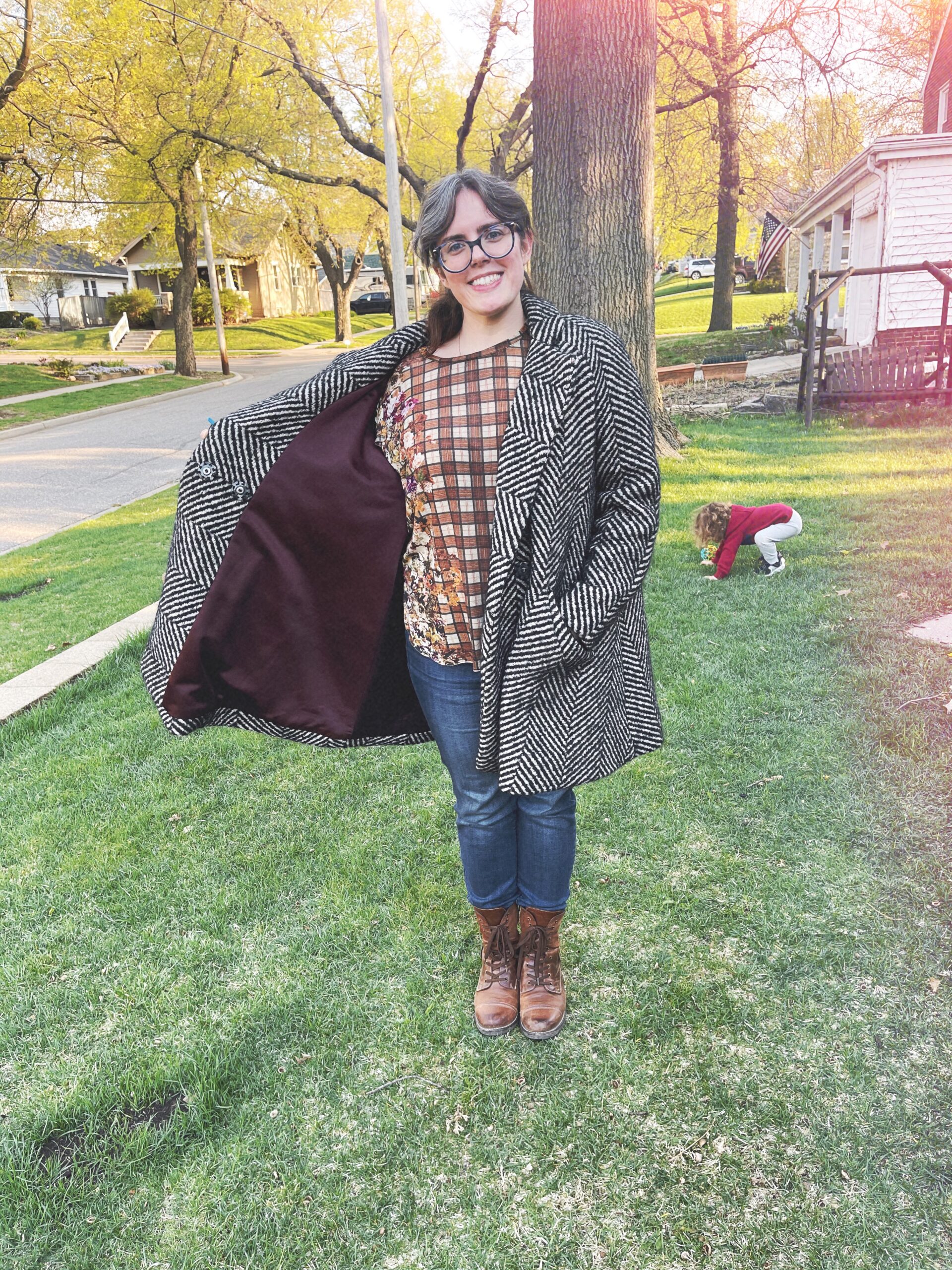 Overall I really like it. I think it's a great weight for Nebraska when it's not the deep dark frozen tundra of winter. The shape and fit is pretty good for how I like to wear my clothes. I don't know that I'll need another swing coat any time soon, but I'm glad I have this pattern on standby for when I do.