October27, 2016
Ahhh, we can all relax. The Full House reboot has been approved for a second season, so we can all enjoy more time with the Tanners. Full House, the original that is, was one of my favorite shows when I was little. And I loved the opening with all the houses around San Francisco! Who wouldn't want to live in one of those brightly painted Victorian beauties? When I first heard that they were going to bring back the show, roaming around that neighborhood was the first thing that came to my mind. Though I'm not upping stakes and moving to the Left Coast any time soon, I now have a quilt that brings that feeling to me any time I want: Painted Ladies!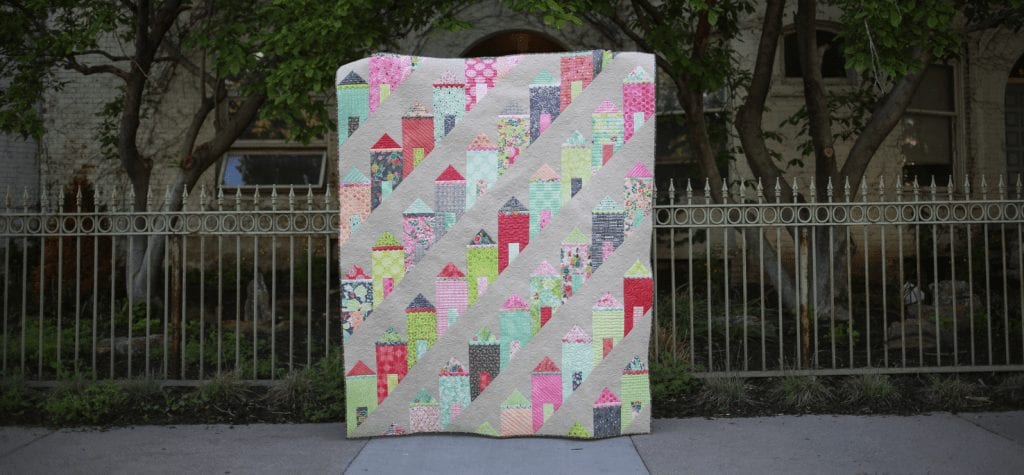 Named for that famous neighborhood in San Francisco, the Painted Ladies houses are set on the hill with a touch of appliquéd gingerbread trim. The pattern works well for fat eighths. It's not written for fat eighths, just a happy accident. Pick your favorite background, and you're ready to build your own neighborhood of Painted Ladies.
The wonderful Vicki Ruebel of Orchid Owl Quilts did this guy. Each house and roof is different. So pretty! I can't stop poking the bubbles in the orange house…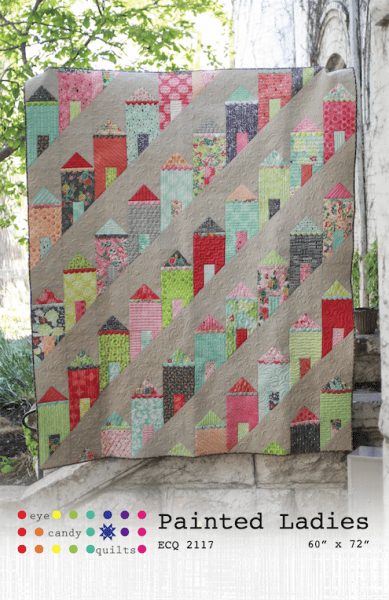 You can download the pattern from our Etsy store here.