October12, 2020
Parquet is a beautiful quilt and I thought I had shared it already! I am very bad at telling you all about our cool things. Never fear, here is Parquet!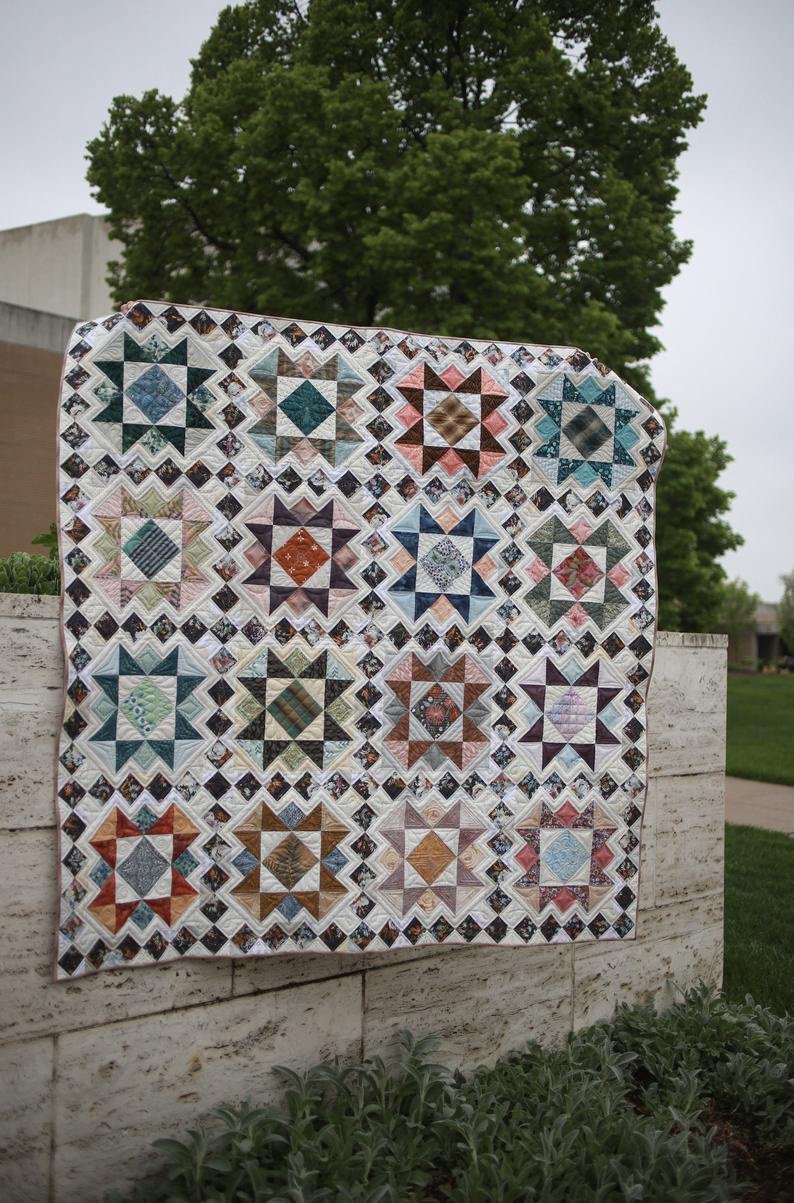 What's fun about Parquet is that it will look good whether you use big prints and fussy cut them or go the other way with blenders and solids. The key, at least I think the key, is making the triangles in the corner of the block a light or pastel color.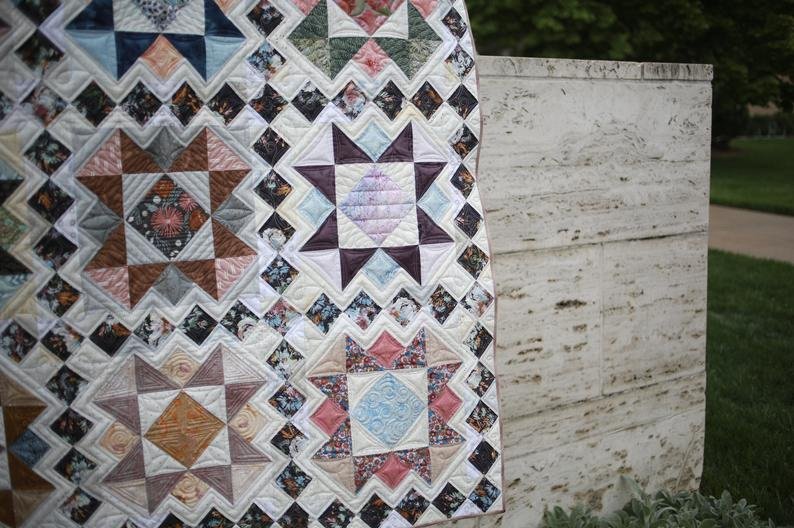 That way, when you add in your sashing, everything really pops and you lose where the block is.
Of course, the fantastic quilting by Vicki of Orchid Owl Quilts certainly helps fool the eye. Isn't it fun how she did that zigzag/echo quilting between the block and sashing?
And let's talk about sashing. A lot of the times when we design quilts, we don't include a border and there's not always a great place to showcase a print that ties all your colors together. But with Parquet, it all started with that Kelly Ventura fabric; we pulled the colors from there and everything just came together.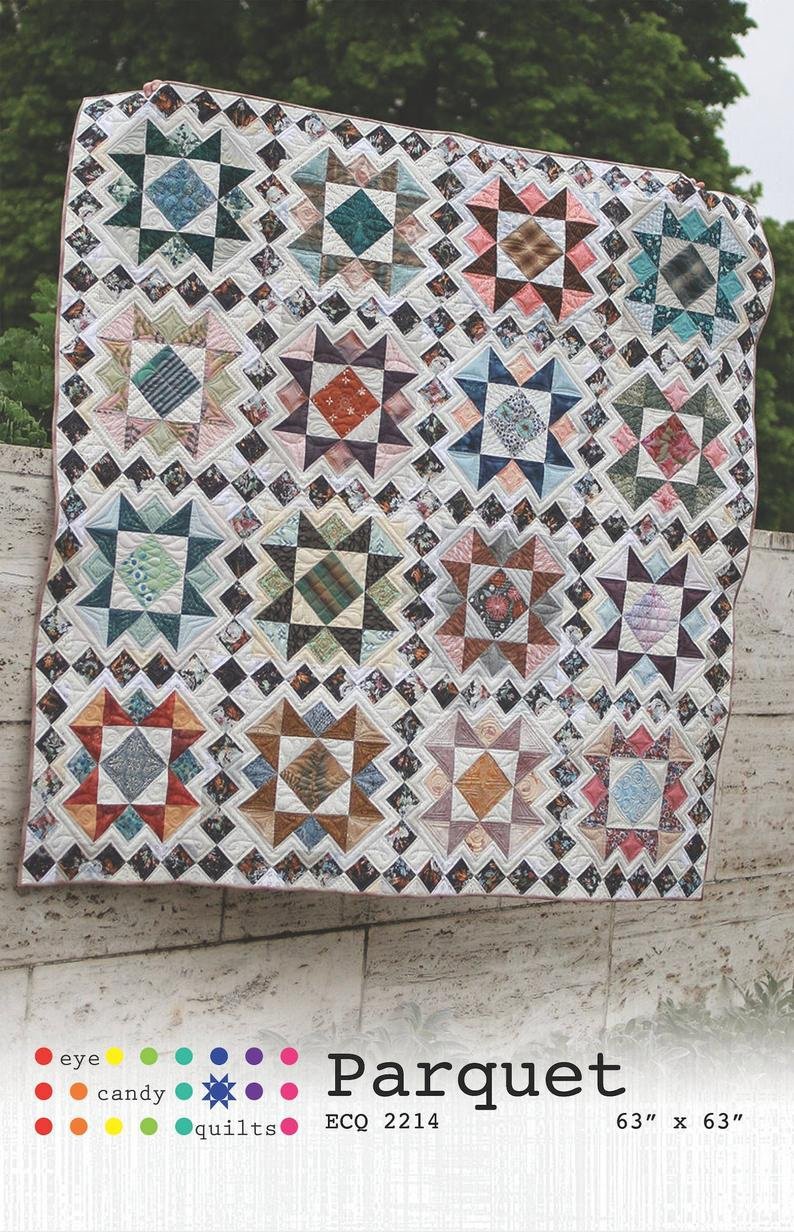 Parquet is up and ready for you to download from our Etsy shop here. Have fun!