September4, 2020
Someone has to keep track of me! I haven't told you about our Portal quilt yet?! Let me fix that.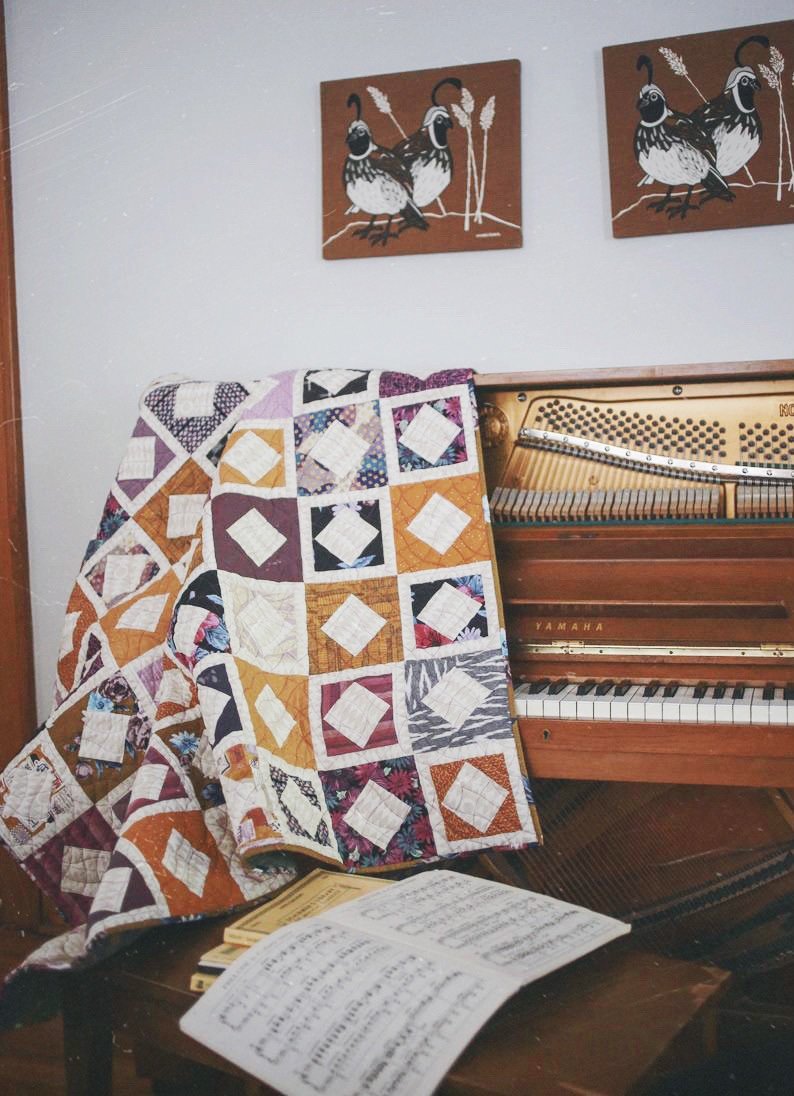 Portal is named because it made me think that each little floating square was a door. Which then made me think of the Price Is Right; would you like what's behind Door Number One or Door Number Two? Fortunately with Portal you can have all the doors!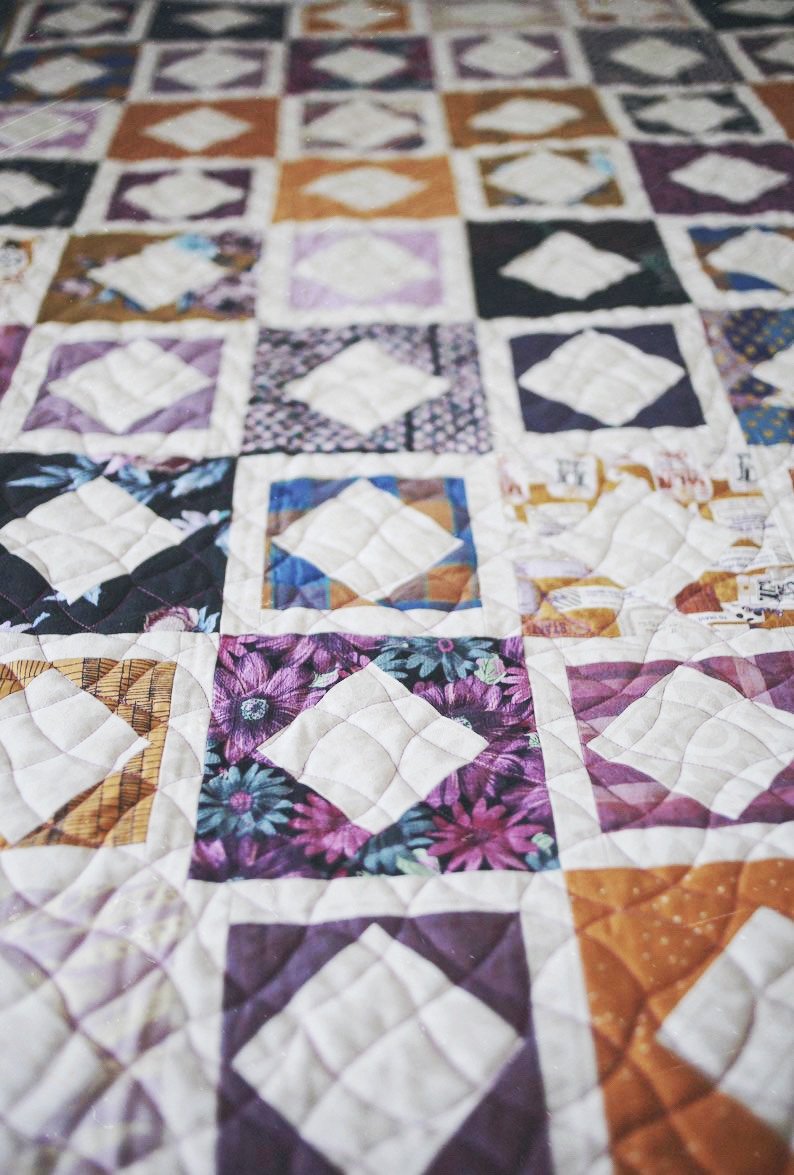 The other fun thing with Portal is that it's charm pack friendly. Each block needs a pair of matching 5" squares so matching charm packs or even a layer cake works out well.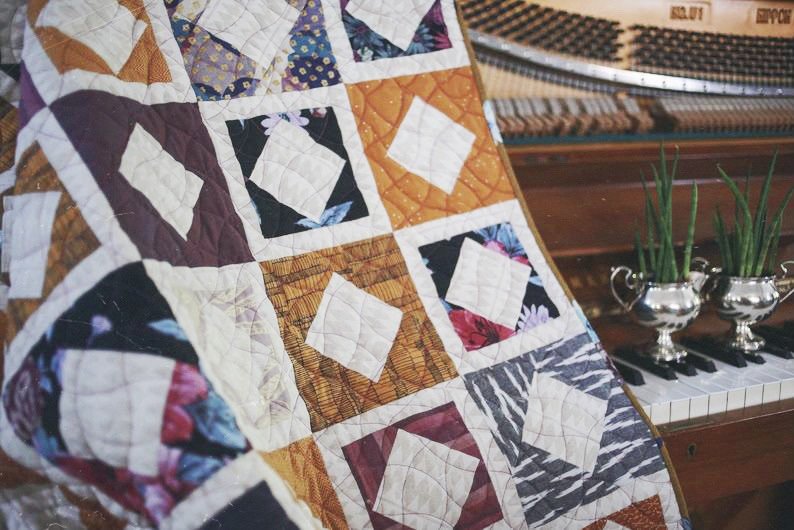 Of course, we scrapped ours up. It all started with an Outback Wife big floral, which did wind up on the front but is also such a pretty touch as binding. Proof that you don't need to be precious about those big prints; they chop up with amazing results just as well as the little guys!
If you'd like to make your own Portal (to an alternate timeline/dimension/happy place), you can snag your pattern from Etsy here.