March24, 2018
Word nerd alert! Why use a normal word when the $4 word will do. Sometimes we can't help ourselves. Protean is defined as:
readily assuming different forms or characters; extremely variable.

changeable in shape or form, as an amoeba.

a really cool quilt pattern that you should make right now.
Our Protean actually started as the Fierce Protean, more on that later. This particular throw sized version started when we were talking with our good friend Deb about Liberty Lawns and how luscious they are. Deb said that she had joined a Liberty club, but she ended up not liking the lawns. She had a whole stack if we wanted to use them. After thinking for a whole .0023 seconds, we said yes please!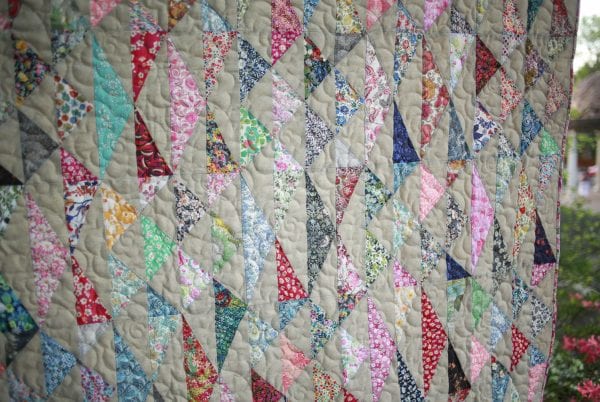 But what to pair with the lovely lawns? We are always a fan of the Essex linen, and we came across the metallic linens while perusing our favorite Circa 15 Fabric Studio. Ta daaa! A shimmery floral spring throw quilt.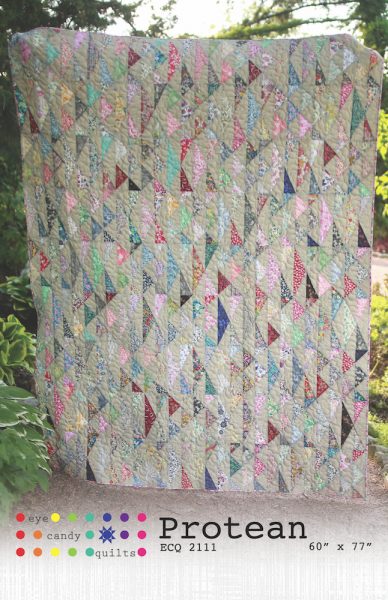 Protean finishes at 60″ x 77″, but can be easily adjusted up or down depending on your changing mood.
You can download it from Etsy here.
You can download it from Craftsy here.
SaveSave