July9, 2020
Hi there, Stitchaway Campers! It's time for Arts and Crafts of the fairly ridiculous variety. We're going to make origami animals out of quilts! I told you it was going to be ridiculous.
I found nice tutorials for making animals out of towels here. After trying a couple different things (the swan eluded me) we have success!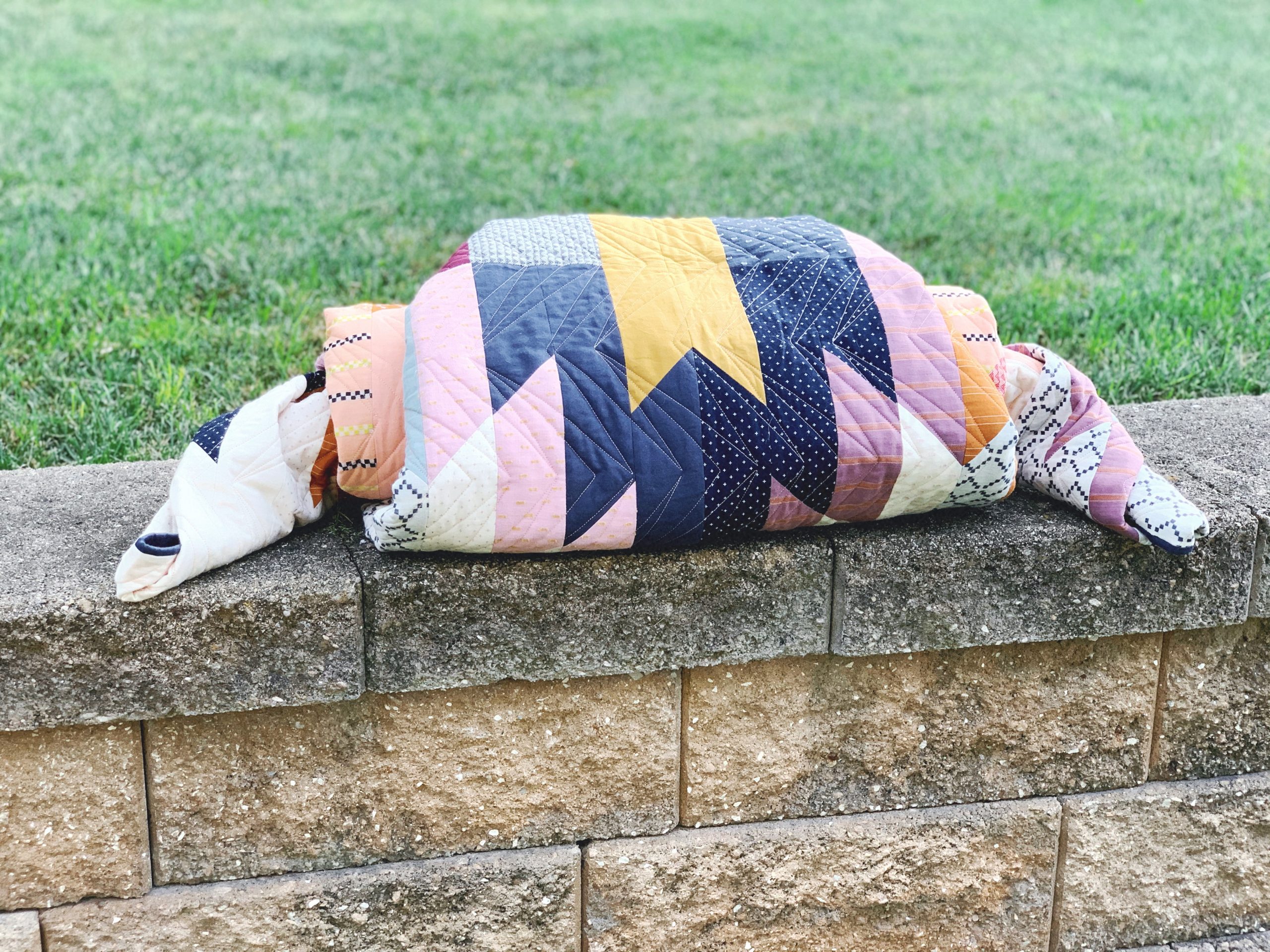 Ok, success-ish. It was supposed to be a crab, but it turned into a croissant. Which is still not a quilt so I'm counting it as a win.
Next we have the "baby monkey" which was also very easy and I used hair ties instead of rubber bands.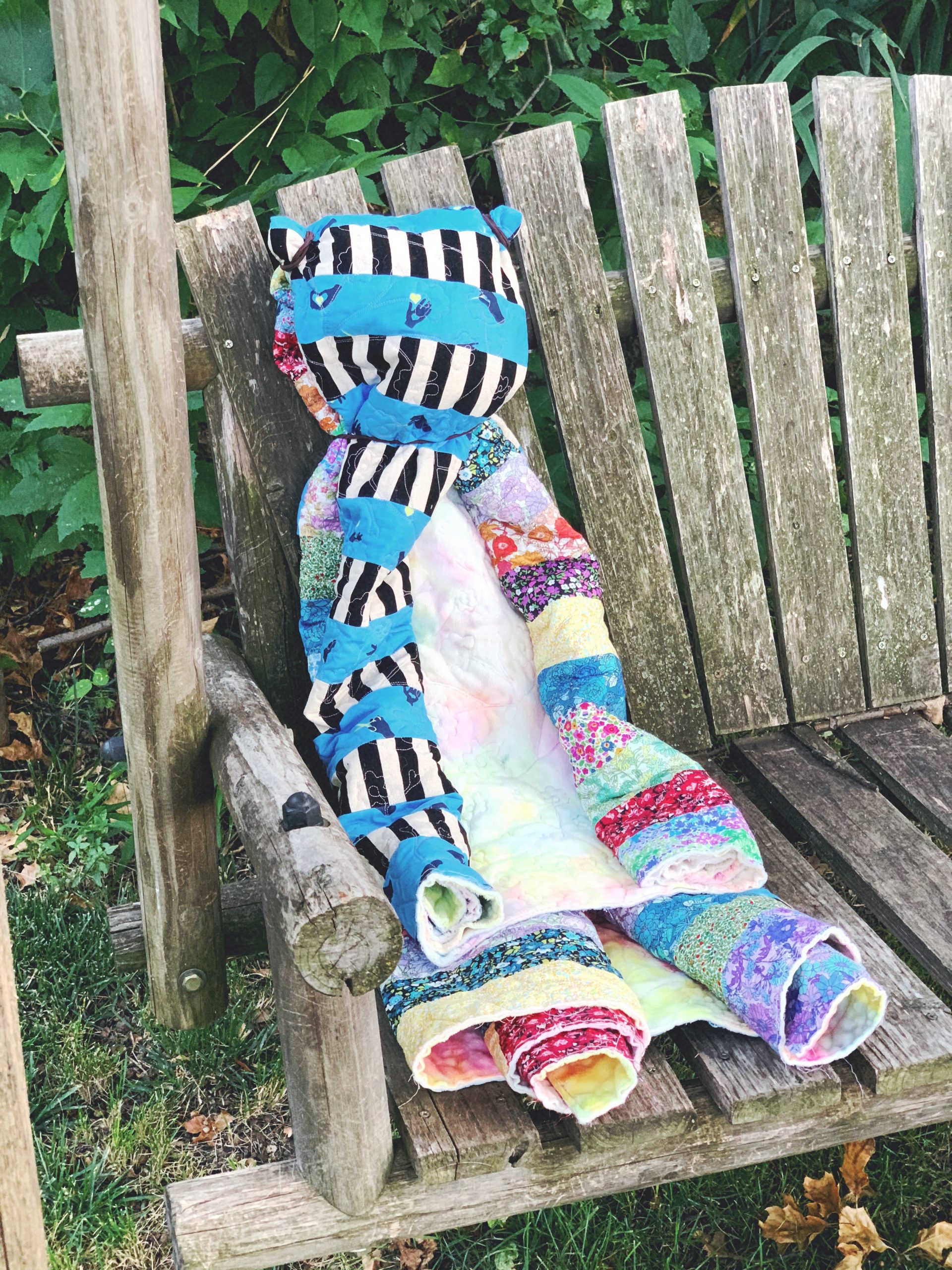 It looks very cozy on our porch swing.
And the piéce de resistance, the elephant!
The elephant uses a Fierce Quilt aka a mini quilt and our Smorgasblocks quilt. A number of the instructions call for multiple towels, or in our case quilts, so depending on what you have on hand you could have some very impressive beasties. I think my main tip is that rectangular quilts work best. The square ones I had just seemed too unwieldy.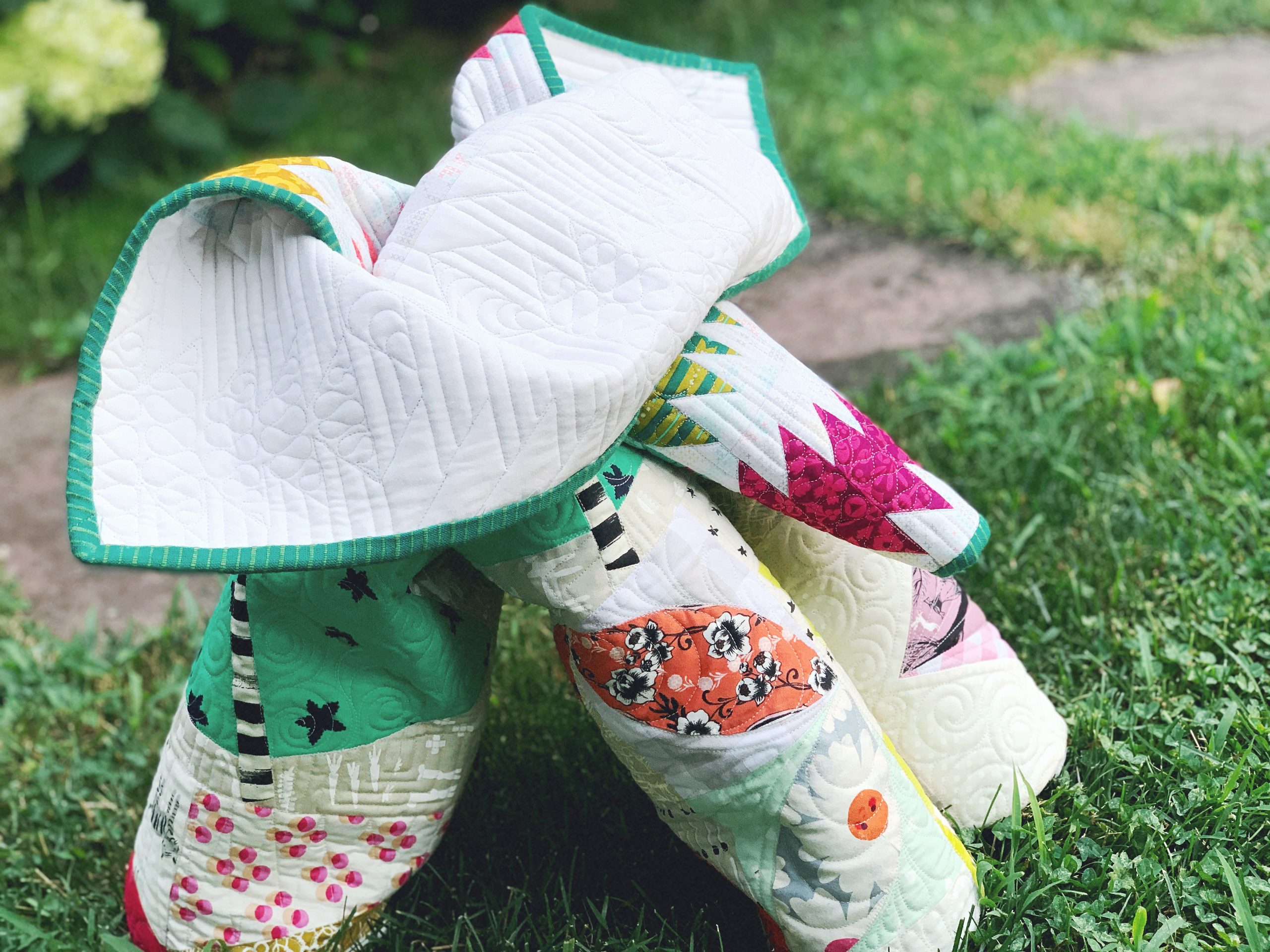 I'm excited to see the herds of quilted beasties running around. See you soon, Campers!