January14, 2014
NASA Astonaut Karen Nyberg is my newest quilting hero. She is the first person to quilt in SPACE. Click the picture to watch the video as she explains the difficulties of hand quilting while weightless!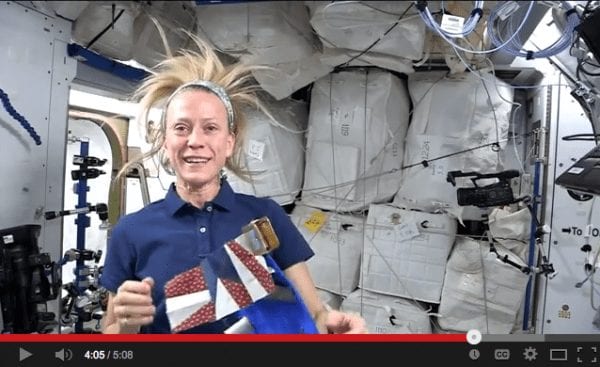 Nyberg, NASA, and the International Quilt Festival in Houston have teamed up for a quilt block challenge that's out of this world!…It's a groaner, I know, but I just couldn't help myself. Anyway,  I swear it really is called the Astronomical Quilts! Block Challenge. All you have to do to be a part is to make a star block that is 9-1/2″ unfinished, so a 9″ star block. It can be pieced, applique,, funky, traditional. Just make a block and write your name on the front in permanent ink. The deadline is August 1st, 2014. Click here for the full rules.
My only problem is that they'll only let you submit one; how do you pick just one star block?!