September20, 2016
Considering it's September I think we better get some of those market quilts up here, don't you think? What better way to start than with Quixote.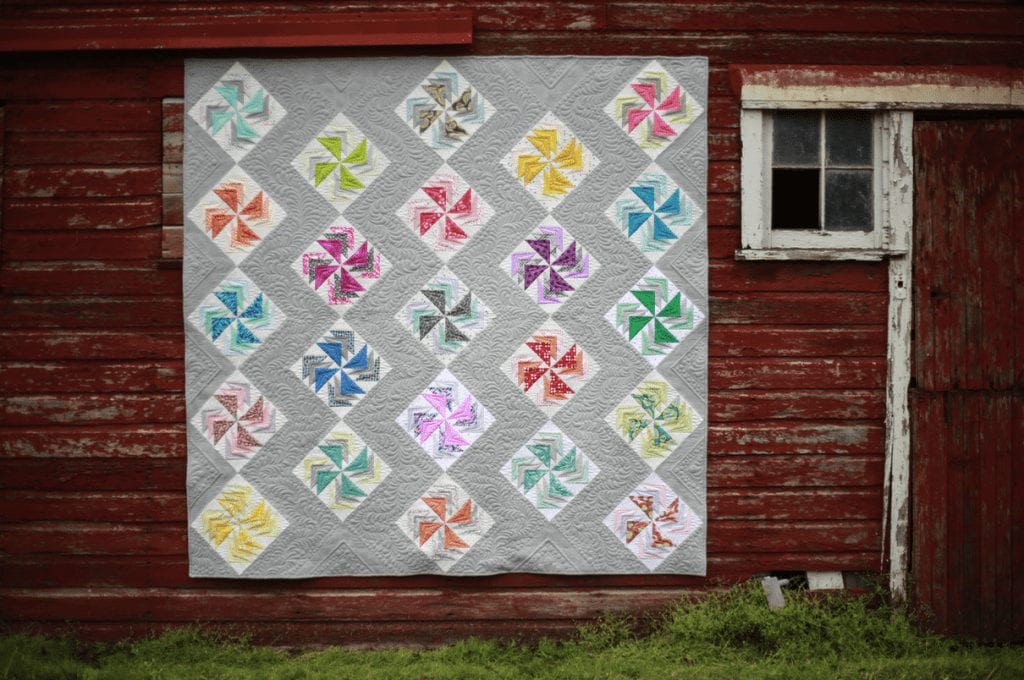 Isn't it spectacular?! Brenda wanted to capture the whirring movement of windmills across the fields. The blocks are a mix of everything. A little Zen Chic, some V and Co, Cotton and Steel, all the happy fabrics mushed together and set off with the grey Essex linen. We do love a grey linen.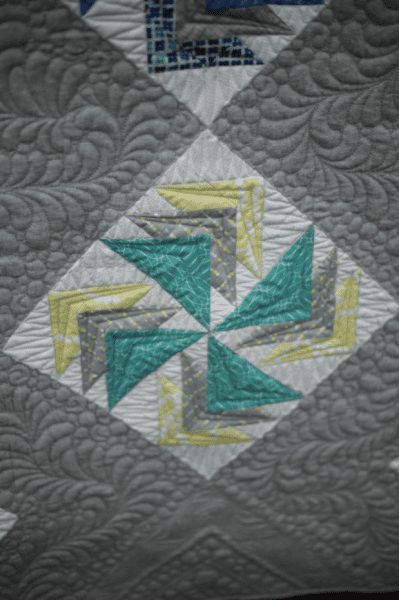 The blocks are fun to put together, too. You can either work with a light, a medium, and a dark or go for a color transition.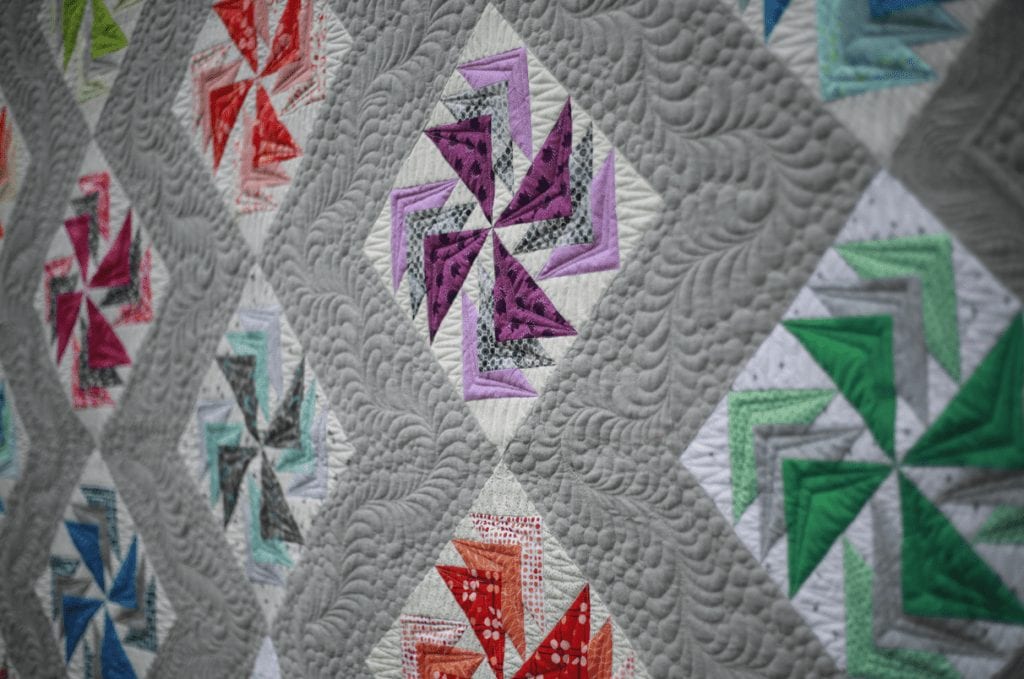 And the jaw-dropping feather quilting is by Valary Tieszen of On Point Quilting in Omaha. She's the best kind of crazy, or at least our kind of crazy.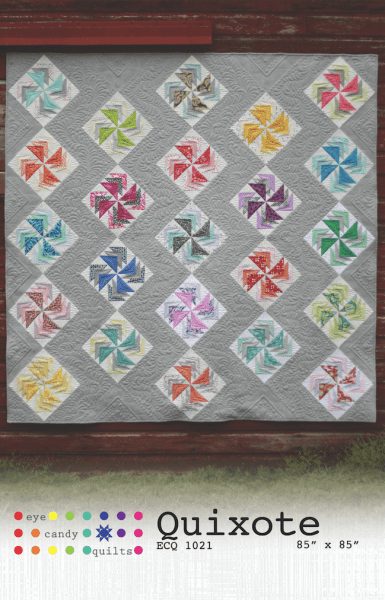 You can download the pattern from our Etsy store here.
Or you can download the pattern from our Craftsy store here.