July23, 2020
It's our last craft session for Stitchaway Camp and we're going to do a camp staple, macrame. Macrame is the art of knitting cord or string to make decorative articles, which sounds pretty crafty. Since I don't have any string laying around, I thought we could use something most quilters already have aka the selvage strips from your fabric!
After perusing different macrame projects online, I decided on macrame feathers. It seemed easy enough, and you can use shorter pieces and still have a fun project. Most of my selvage strips come from fat quarters, so projects requiring long pieces like wall hangings and plant holders weren't going to work out.
This tutorial from Honestly WTF (also that name is brilliant) for making macrame feathers using string is very helpful, but I'll show the steps I did using selvages.
First, I tied a knot with a loop into a long selvage strip. This is going to be my spine for my feather.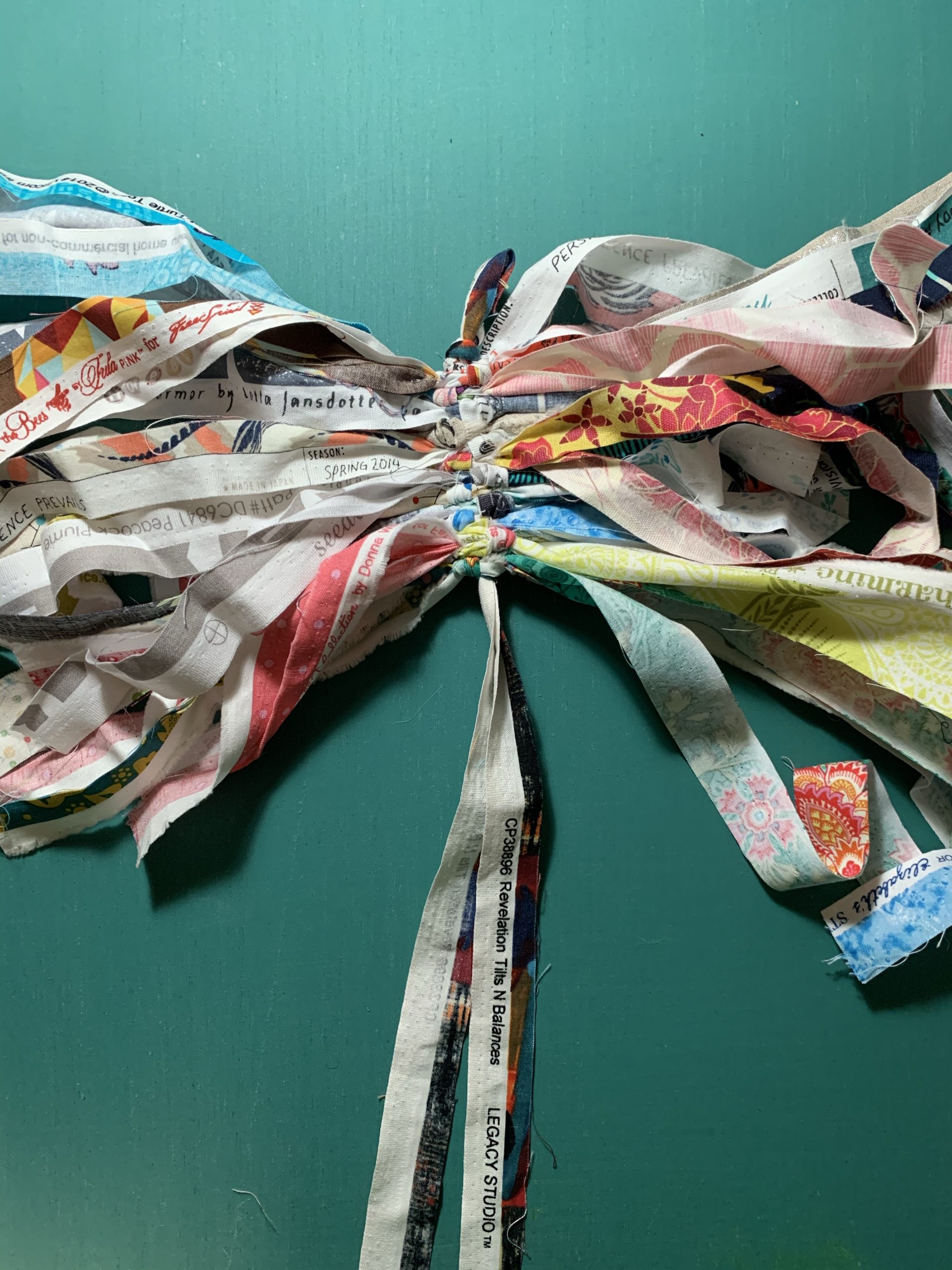 Then I dove in to making knots, making sure to alternate which side would lay on top of the spine.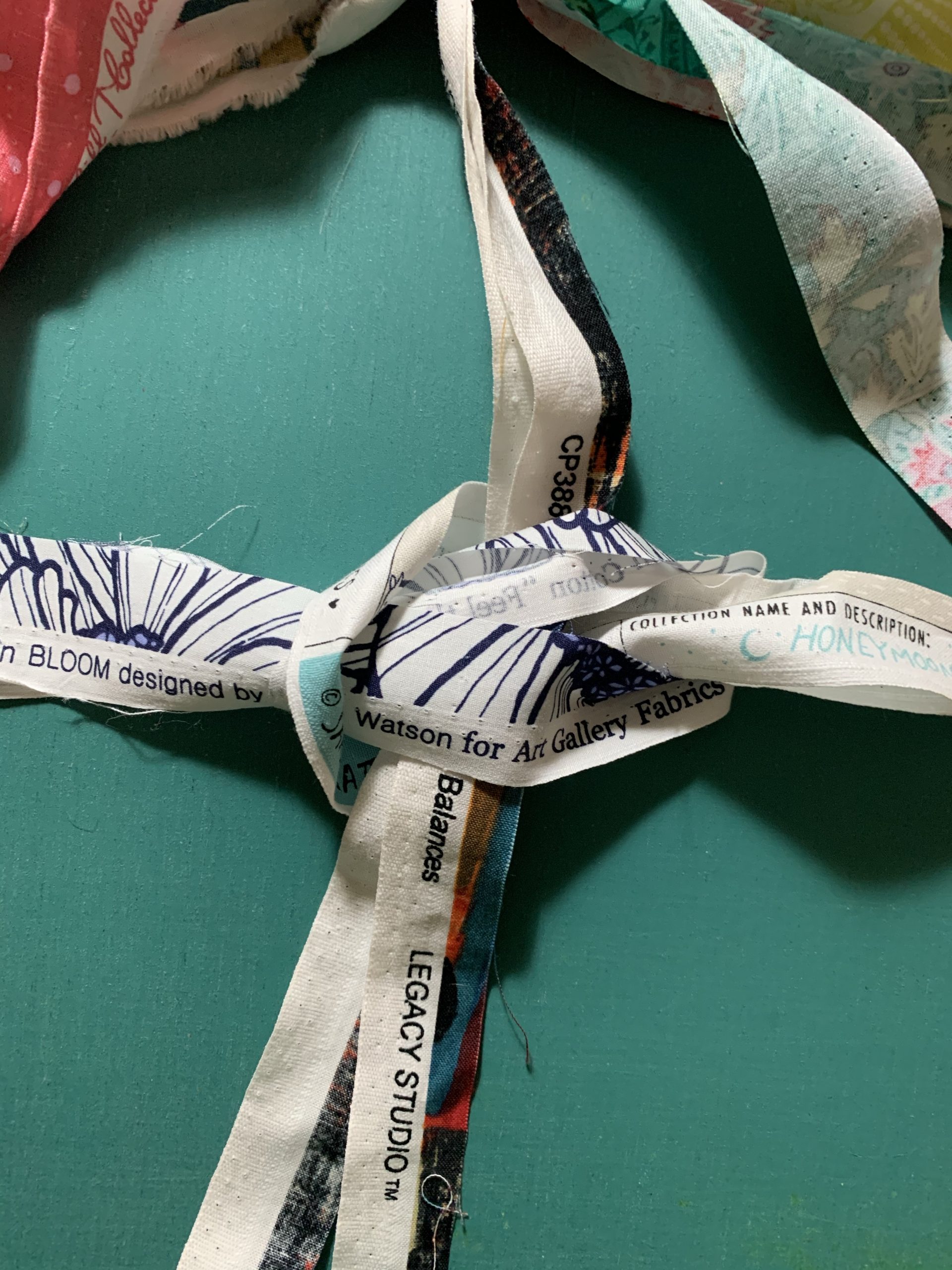 Make sure to tighten the knot and slide it up the spine so it nests next to the previous knot.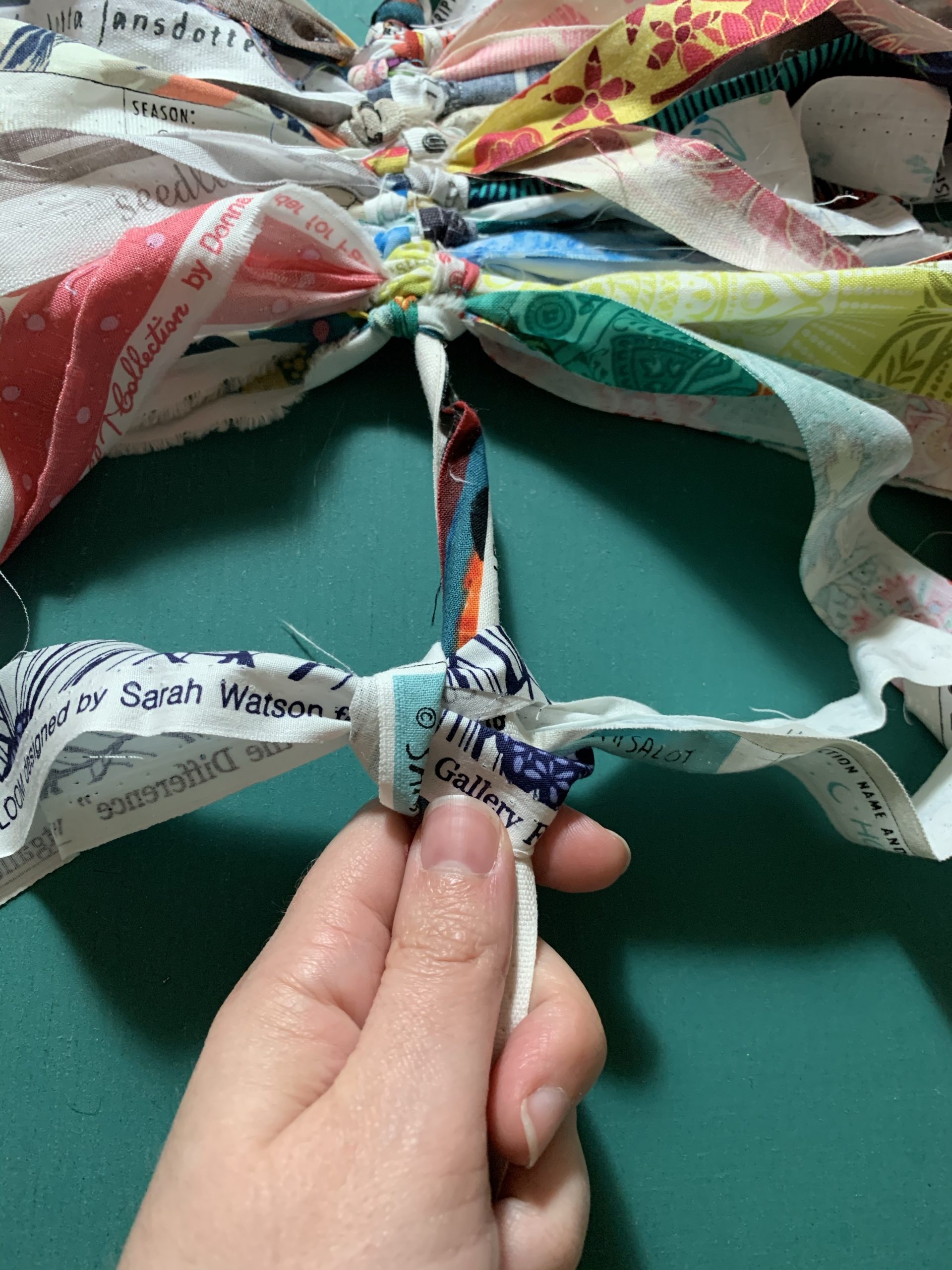 Keep going, alternating knots until your get to your desired length. Don't go all the way to the end! You need to tie a knot in your spine to keep your feather knots from sliding off. Leave a bit of length at the bottom of your spine to continued the fringe look.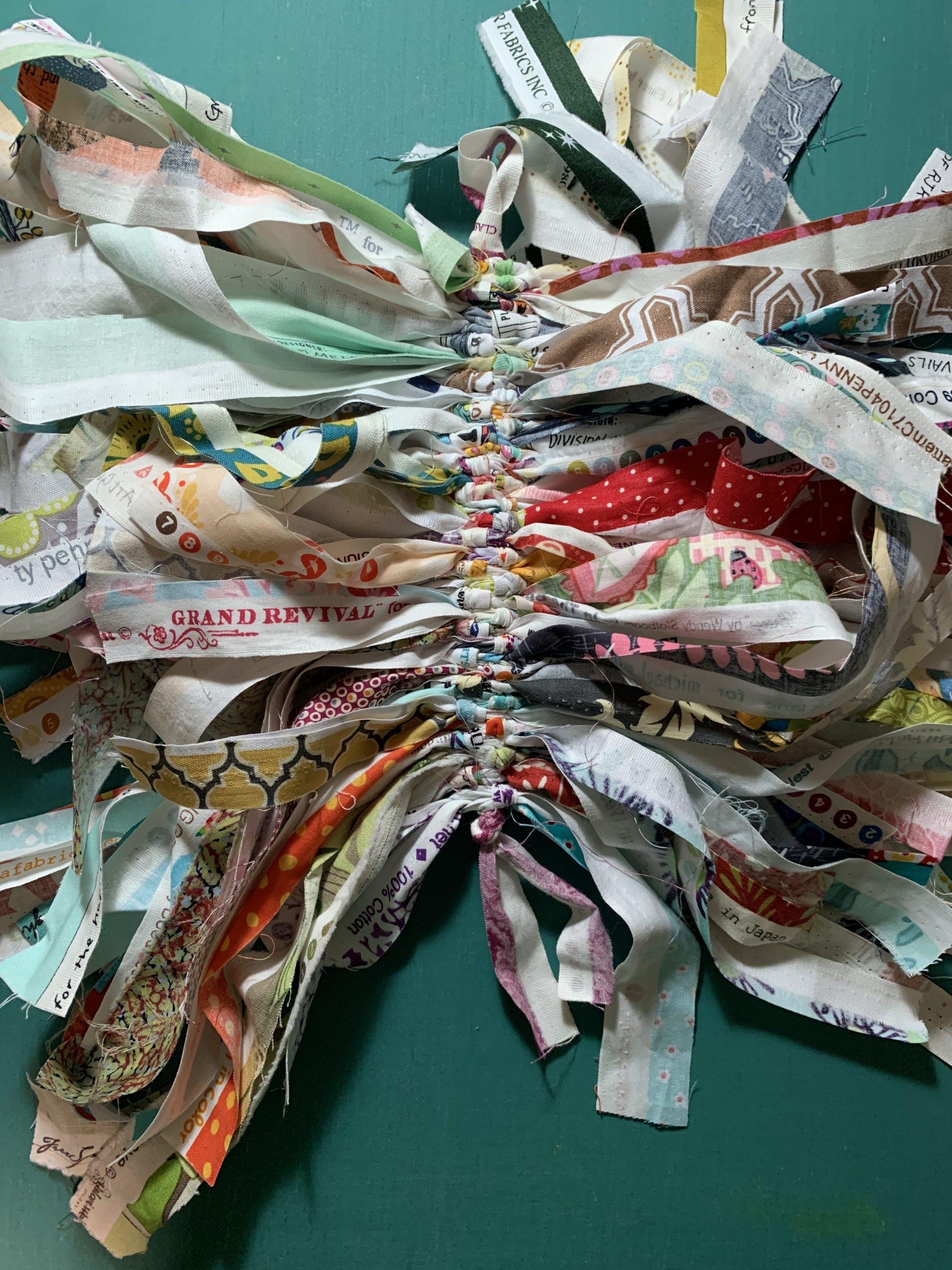 Time to trim! Arrange and fluff your feather so that the selavages are laying flat. Then, take your rotary cutter and trim in a soft arc to create your feather shape. Repeat with the other side. Make sure to flip it over and trim any stragglers.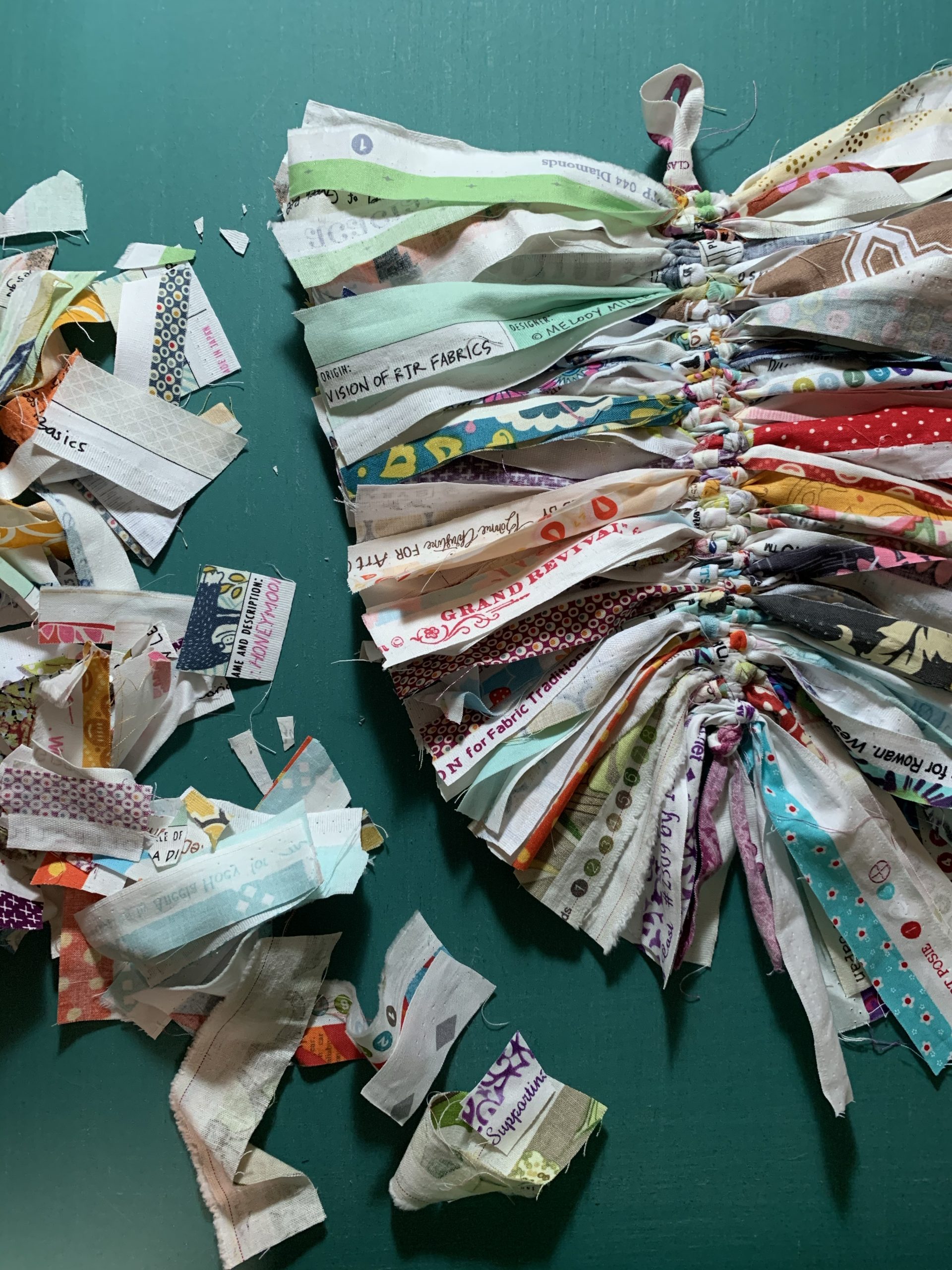 Ta daaa! Quilt art for your sewing room. I think I'm going to make little ones, Christmas ornament size, to make a garland.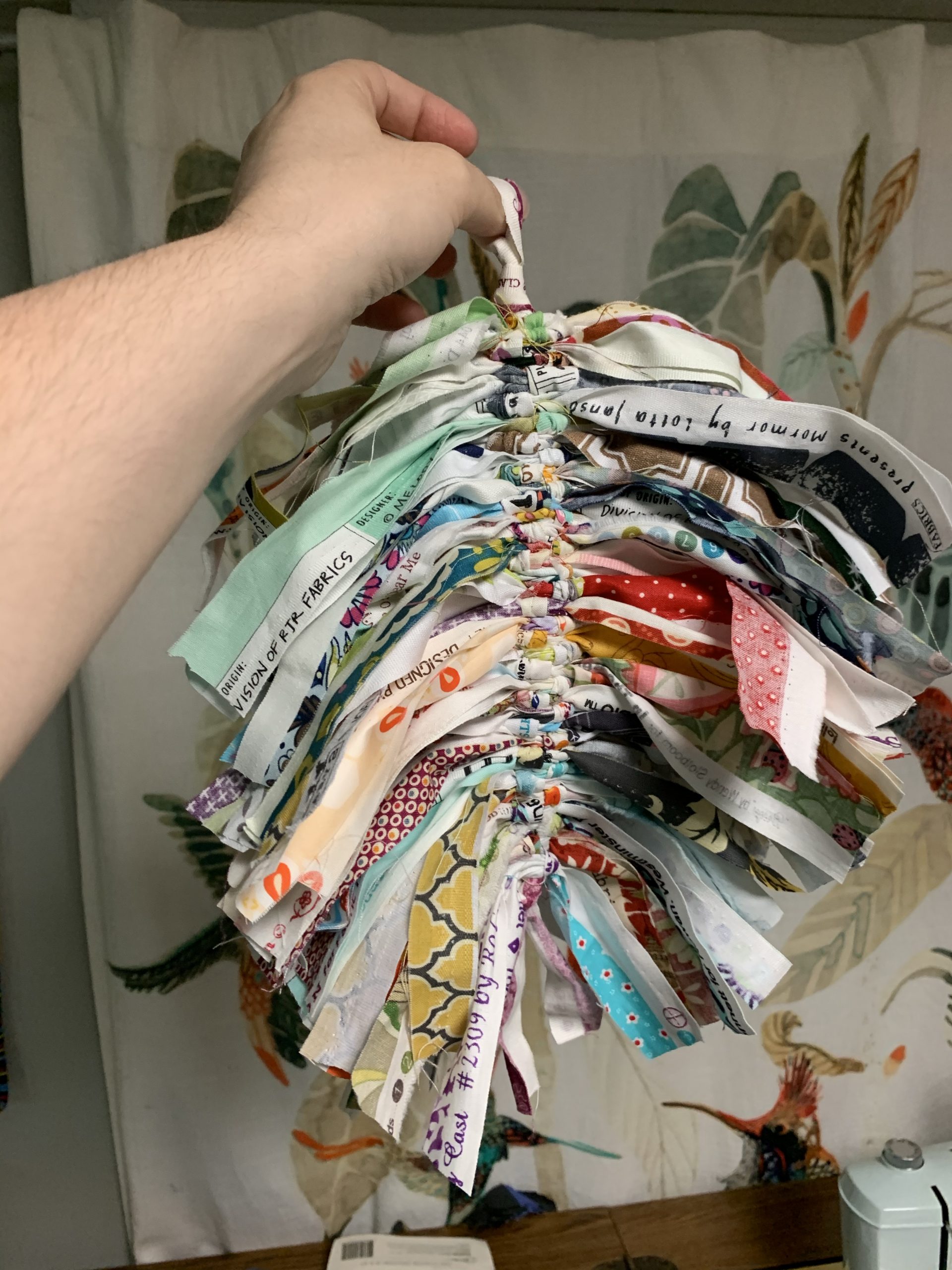 I showed it to The Man, and his response was, "why?" It's pretty funny but it did also make me think about the why. Stitchaway Camp is for fun. This year is hard, and I want to make a clear definition. This is not our "new normal", what is happening now isn't "normal". These aren't "normal times", they are necessary times. It is necessary to pause and change things that are hurting people, change our actions and institutions. It is necessary to wear a face mask, to protect our friends and strangers alike. It's heavy stuff. It's not normal. Compassion fatigue and burnout is real. Be kind to yourself and have fun in between doing the heavy things.
Stitchaway Camp ends in two days, but quilting and Eye Candy Quilts and hand crafts are here for the long haul when you need a break from the heavy things. Even if it's just to have fun and make macrame feathers that sort of look like mop monsters.