August3, 2014
There's a new addition to the Eye Candy Quilts Crew! Everyone, meet Blondie.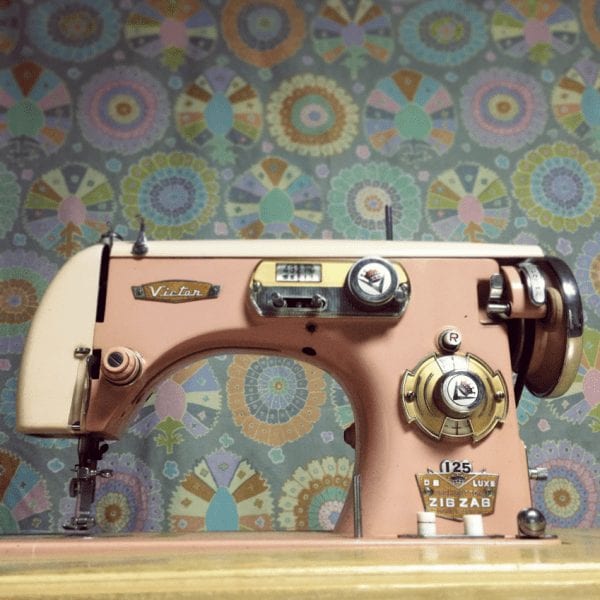 I've been wanting a second machine for a while. I've even met up with some shady people from craigslist in my pursuit of the perfect match. It's like a dating service—sometimes you have to meet a few weirdos before the perfect thing waltzes into your life. Anyone who spends a significant amount of time with their sewing machine knows that you have to understand each other. You have to work together. There are some machines that are just not a good fit for you. With Blondie, it was more of a blind date.
My friend Linda gets all the credit. She knew that I had been looking, and she gets to estate sales and garage sales more regularly than I do. She sent me a picture of this pink beauty yesterday, I said yes yes yes, and Linda snatched her up for me.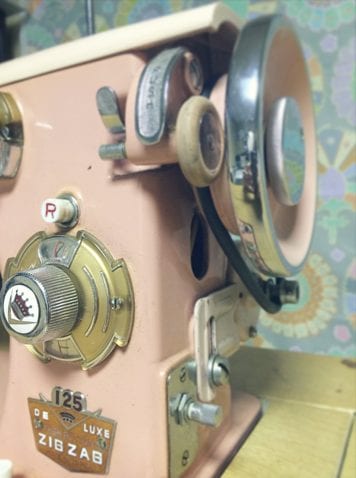 We think she's from the late 50's to early 60's judging by the color. The internet has not proved to be any more helpful. In fact, the internet isn't even aware that this model exists.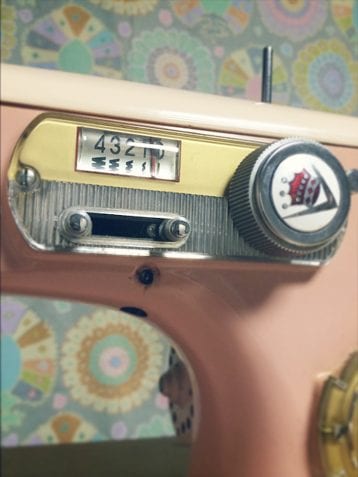 Score.
And thank you, Linda, for bringing us together.