March14, 2017
It's been exactly one month since I came home to find some very happy mail. On Valentine's Day, Issue No. 8 of Quilt Mania's Simply Moderne arrived, you know the one WITH OUR QUILT IN IT!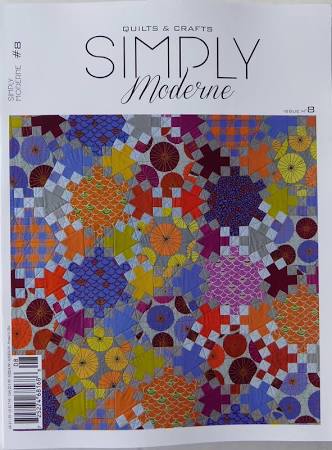 Bam! Painted Ladies is on page 68 in all of its gingerbread house glory. There are also some great close-ups of Vicki from Orchid Owl Quilts' quilting, but you'll have to snag a magazine to see those.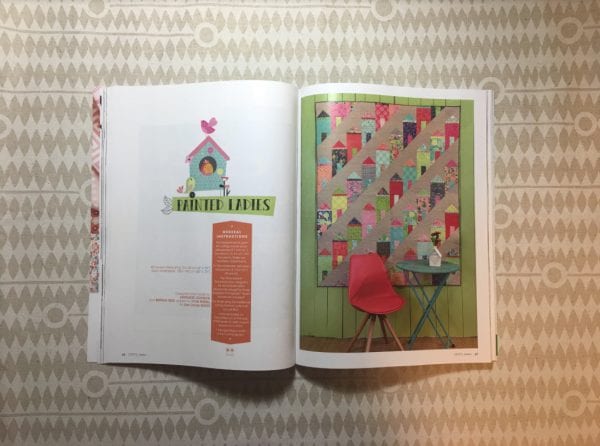 Simply Moderne is a quarterly magazine, so this is considered the Spring 2017 edition. There are some great flowery quilts in there, but they're big and bold and abstracted. There's also some beautiful pictures of Fall Market and Festival in Houston. It's a good group to be in.
We're still bubbly because our names are in print, and this time we didn't even print them. Check your local quilt shop to get your copy, but a little birdie told me that Barnes and Nobles carries them, too.