July6, 2020
Welcome, Campers, to Stitchaway Camp!
Each week we'll have exciting goodies for you both here on the website and fun activities on our Instagram (which is of course @eyecandyquilts). There will be an interview each week with a Camp Counselor/quilter extraordinaire about a different subject. You might pick up a tip or two or get the itch to start a new project. No judgement! That's the best part about Stitchaway Camp, the motto is quilt your own adventure for a reason.
We will also have a pattern available each week. I've got about 16 bajillion in progress, so I have to pick my top three to finish up. Don't worry, there's always plenty of ideas in Candyland.
And of course you need souvenirs from your time at camp, right? Each week we'll show a sneak peek of items that will be available at the end of the month. You'll only be able to shop them for a week, but you can plan and scheme and even win things before then. Each week we'll have photo prompts for you to share and get to know your fellow campers. Each photo posted with the hashtag #stitchawaycamp is an entry to win the weekly drawing. There will also be a special activity each Saturday where another person can win. So that's two giveaways each week for the next three weeks!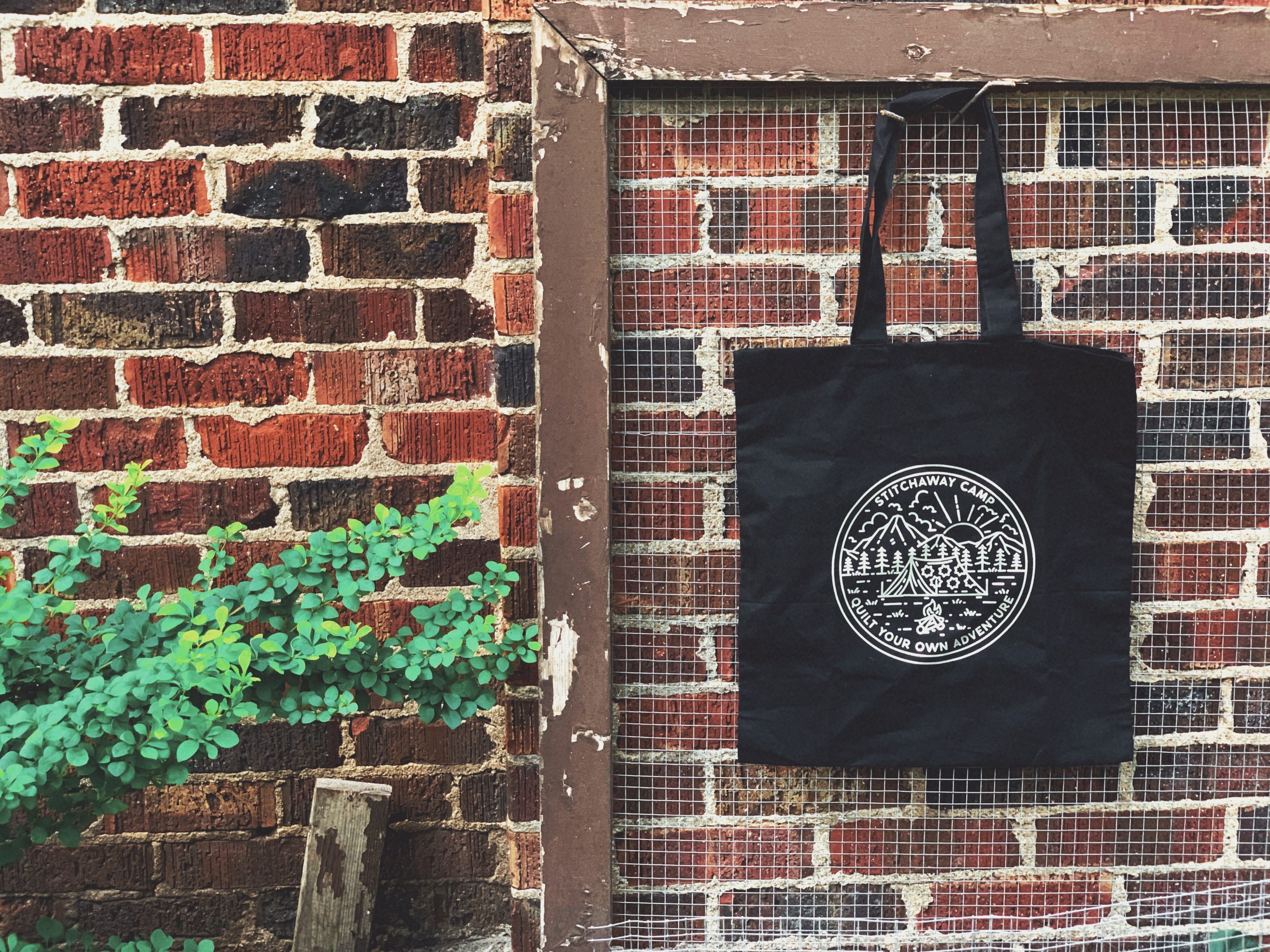 We've never done totes or shirts (did I say shirts?) before or this much as a giveaway, but how else do you celebrate 10 years of Eye Candy Quilts?