June20, 2015
When I first got my partner assignment for the Alison Glass Mini Quilt Swap, I was pretty intimidated. My partner, as in the person I was making a quilt for, was Kim Johnson. Kim is phenomenal. She does crazy/complicated paper piecing and gorgeous machine quilting, and I know everyone is always happy to get some happy mail and a mini that was made just for them, but whoa the pressure. She also makes impeccable bags. And I felt overwhelmed. But as the other, more logical half of Eye Candy Quilts aka Brenda says, "Just take one bite of the elephant."
Kim listed her likes as brights, paper piecing, and free motion quilting. Ok, I can do brights. No biggie, especially in an Alison Glass swap. Paper piecing…hmm…I've done paper piecing, not a whole bunch, and everything seems backwards to my left-hand-oriented brain. I've found that if I draft my own patterns, they don't come out wrong, probably because I know what I'm aiming for. So I know that I'll draft something. And free motion quilting! I don't have a problem with that, but my regular machine needs to go to the spa to get some maintenance which means that I need to quilt this baby on the 60 year old borrowed beauty, Blue Thunder. Let's do this!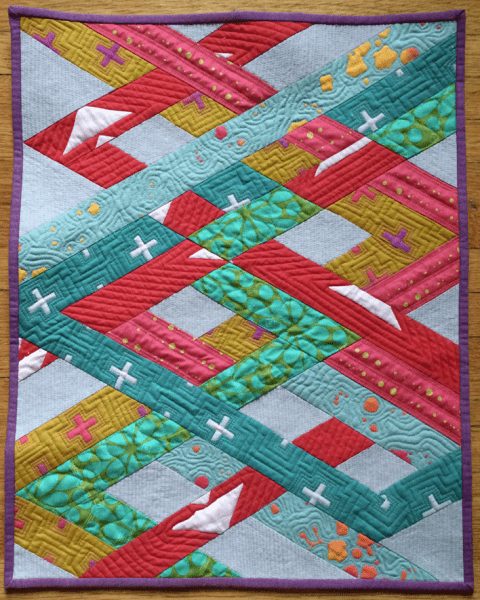 I got the brights part in the bag, and I'm really pleased with the design I drafted. I called it 'Echo Chamber' because it reminded me of sound waves bouncing around in a box, or of all the crazy ideas that bounce around in my brain to smoosh and become something new.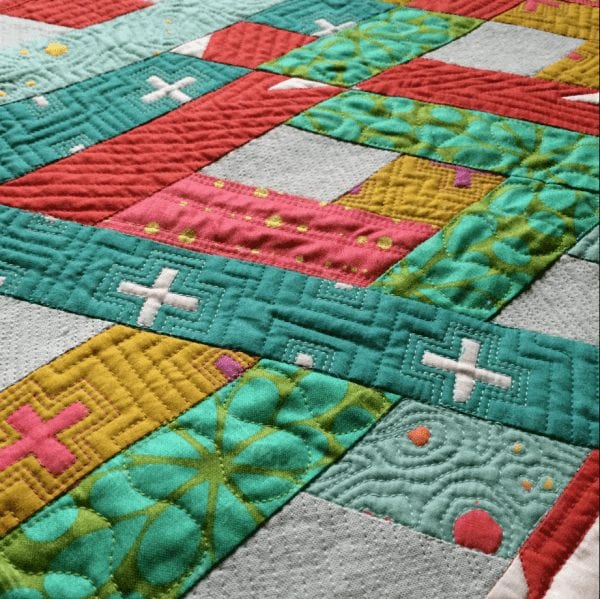 Blue Thunder quilted LIKE A CHAMP! I think she likes quilting better than regular stitching. Something to keep in mind for my future quilting endeavors.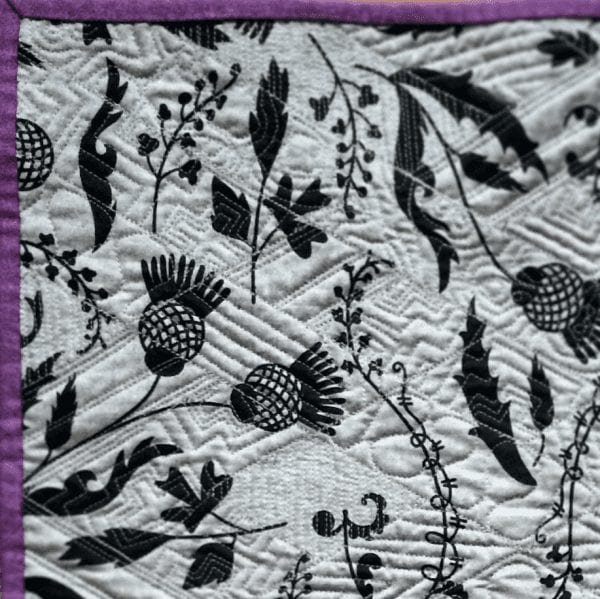 And of course she had to have goodies! I added in some good straight pins recommended by the paper-piecing quilters that I know, the latest Alison Glass gorgeous print, and an Eye Candy Quilts Alison Glass Kismet pattern.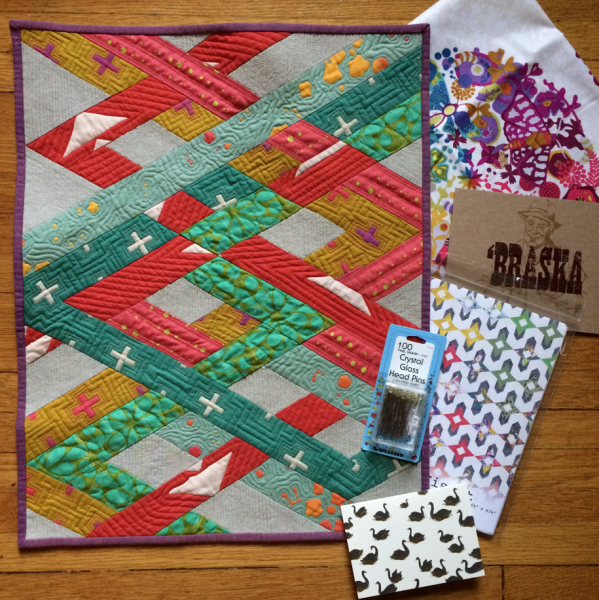 And a 'Braska card. Because I love paper goods.
Alison Glass swap checked off the list. On to the next!