August14, 2016
This is going to sound weird (I feel like you guys should be used to that by now) but easy blocks feel like chips and dip, or a frappuccino, or cake to me; they're part of the food pyramid that tastes so good but leaves you feeling a little guilty afterwards. Now, I hope you don't eat your block, but this week's smorgasblock titled Garden Fence by Hyacinth Quilt Designs falls into the 'easy as cake' category.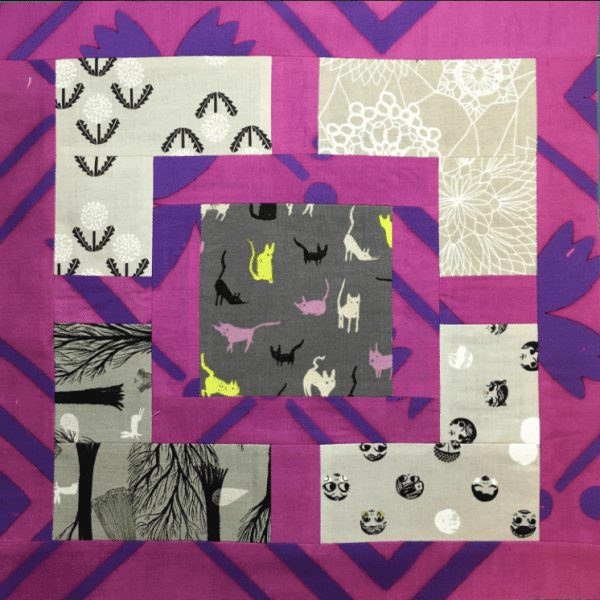 A side note about Cynthia Lammon of Hyacinth Quilt Designs, click here for her blog, she has great names for her quilts! Not only are they cute with very clear instructions, but who can resist a quilt called Irish Chainish or Glam Clam? Why would you want to? And I didn't realize it, but I own one of her books, too. Go buy Simply Modern Christmas, it's one of my favorites. Particularly the tree skirt pattern "Skirted", so good. Alas, I digress…
Garden Fence is a really fun one to play with. I reversed the colors, sort of, mostly because I can never leave anything alone but partly because our blocks are floating and I didn't want my block to mush into the background. When I say 'reverse the colors', I mean that my purple lattice becomes the focal point of the block against the neutrals in the body of the block. I made sure that my center square had just a little bit of purple, just because.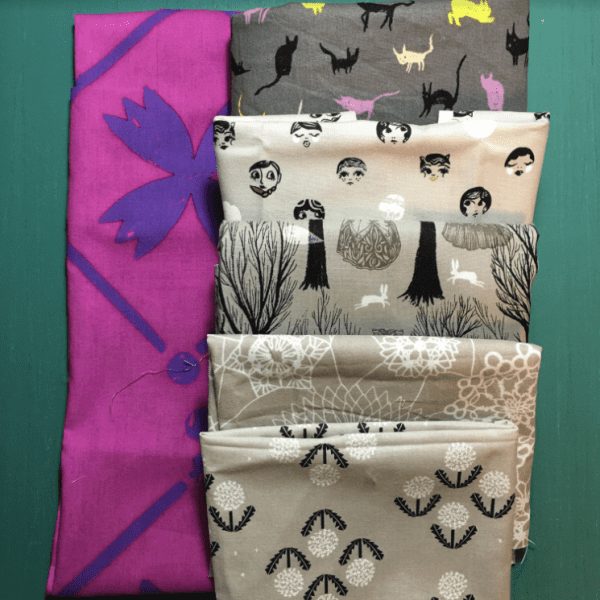 At the end of the pattern, Cindy mentions that she set her blocks together with sashing. Now since you're only making one block, true sashing isn't going to work. Really, it's like adding a teeny border to continue the lattice around the edge of the block. Cut two 1½" x 10½" strips and attach to the sides. Next, cut two 1½" x 12½" strips and attach top and bottom. Voila! Faux sashing and a complete lattice!
Click here to get the tutorial for your Garden Fence block. It'll be a 10″ finished block before you faux lattice it, so it will be a 12″ finished block.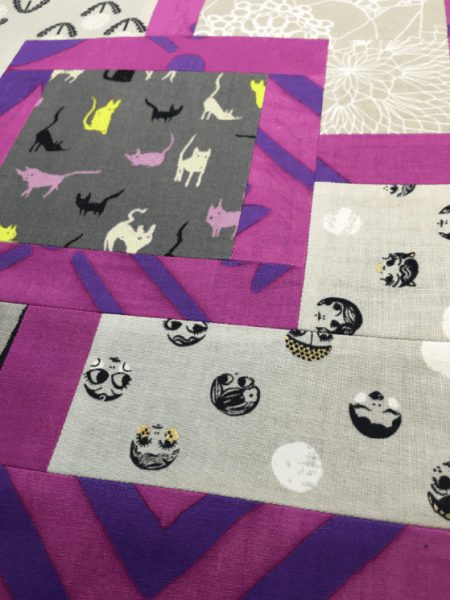 Enjoy building your fences! The end of smorgasblocks is in sight!