June19, 2016
First up on our delicious Smorgasblock menu is this beauty, the No Y Seam Feathered Star by Jessie Ziegler of Threaded Quilting.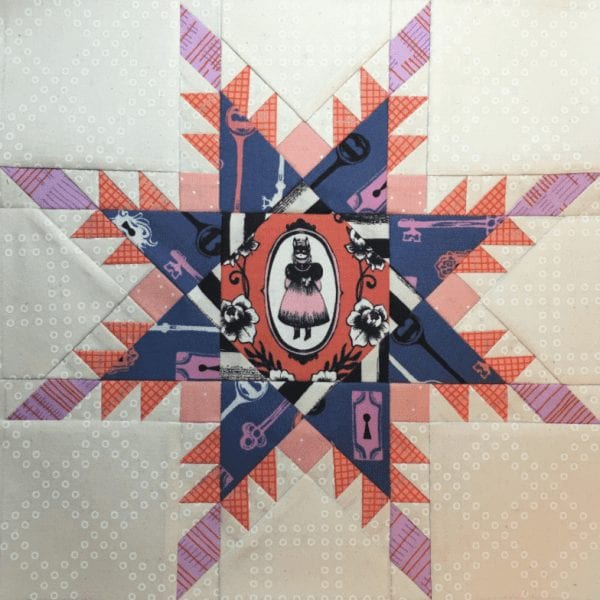 Now before you think I've gone completely insane and this quilt is going to be way too difficult for you, let me explain. I have never made a feathered star before but this feathered star was doable on the first try. It's done using paper-piecing, but by no means am I an expert paper-piecer. I understand the concept, and I've done a little bit, but there's no way I would be comfortable whipping up a whole quilt devoted to the method. So I went into this pattern without expertise or a lot of confidence, and I made a feathered star!!!
Jessie's pattern is designed for either an 8″ block, a 12″ block, or a 16″ block, and full sized paper-piecing parts for each size are included in the pattern. On top of that, there's an additional coloring page for figuring out fabric placement, a cutting guide for if you want each section to be different, and a 9-part video tutorial if you  are brand new to paper-piecing. Jessie has all the bases covered, which is why we're starting with this guy.
To download the pattern from Jessie at Threaded Quilting, click here. You will make one 12″ No Y Seam Feathered Star. I used the Goldilocks principle, not the biggest, not smallest, but just right.
A little tip about fabric; Jessie mentions in her pattern that solids or tonal prints work well because the pieces are little. I agree, but I wanted to add that your star center as well as your main star blades could still handle a larger print. They're also a great place for fussy-cutting, if you're so inclined.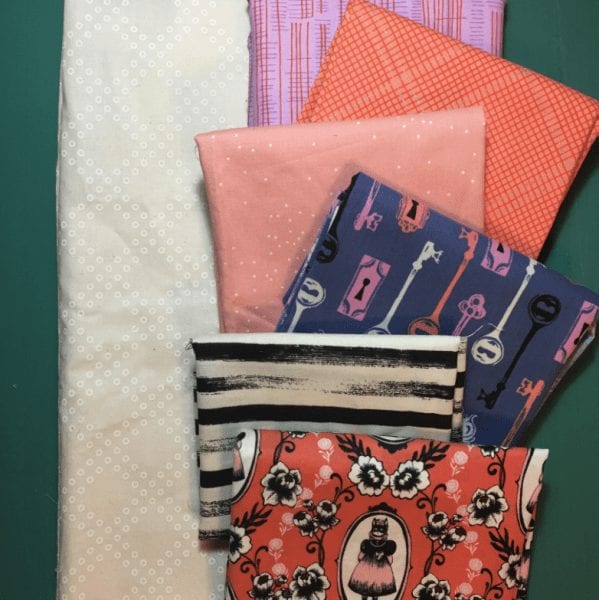 I chose a really muted background for this because when we piece the whole quilt together, it's going to have strips to help it float.
Time to go for it. One 12″ No Y Seam Feathered Star! You can do it. I'm still pleasantly surprised that I did.