June26, 2016
This week's block selection is easier than last week's, but last week's wasn't as scary as you thought, right? However, you will be making more than one block. Cue pictures!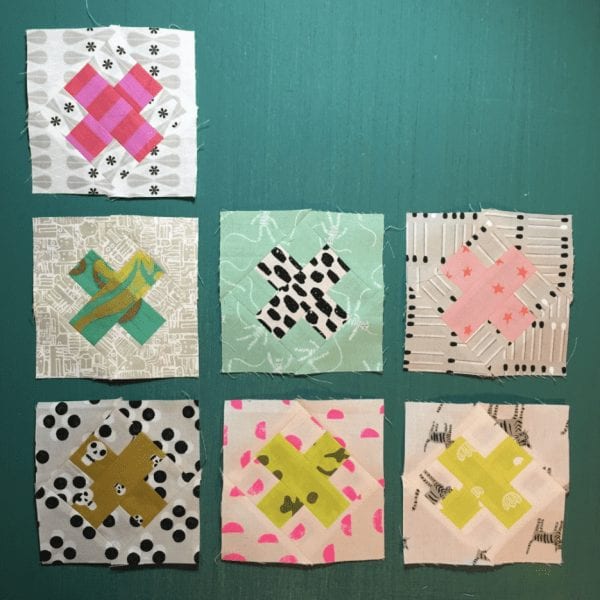 That's right, it's Raspberry Kiss time! You've probably seen this block by Rachel McCormack of Wooden Spoon Quilts before. I know I've seen it in a bunch of mini quilt exchanges, and I always wanted to try one. They're super easy to make, and the tutorial uses pictures of real blocks, not diagrams, to explain each step. There's nothing overly complicated with this block or any new technique to learn, so you can play with your fabrics.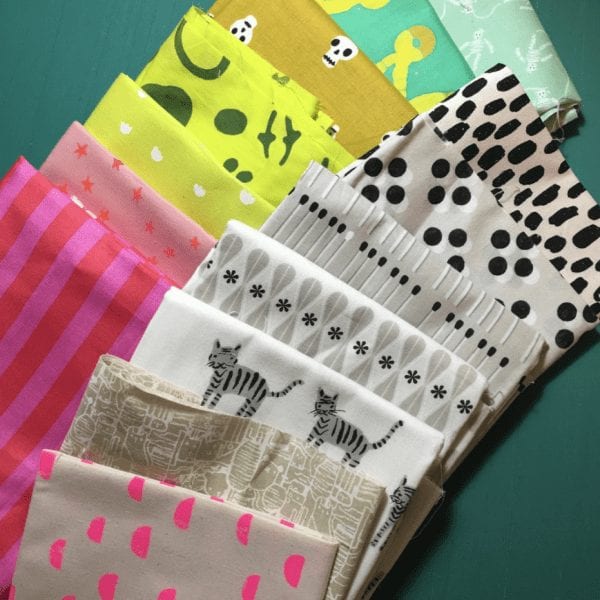 The original Raspberry Kiss project is for a pillow, but we won't be making that many. You will need to make seven 4-1/4″ Raspberry Kiss blocks. Rachel shows them with two different backgrounds, one for the squares and one for the setting triangles that get the block on point. I wasn't so adventurous, mostly because I knew I'd just sit and agonize over fabric selection. I did decide to mix it up a bit and do one block that has a colorful background with a low-volume X.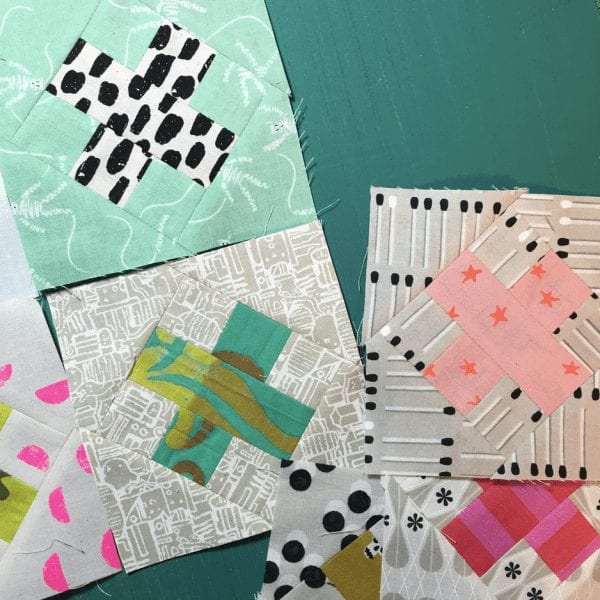 To visit Rachel's tutorial at Wooden Spoon Quilts to make the blocks, click here.
Don't forget, you need seven kisses! One for each day until we Smorgasblock again…