July3, 2016
Is everyone enjoying their holiday weekend? I'm not an outdoorsy person (pasty people don't do well in sunlight), so while my neighbors blow up everything in sight I stay inside and sew. But in keeping with the holiday spirit, I watch National Treasure. Because it's historical, obviously. And in National Treasure, Nicolas Cage guides us through the legend of the Treasure of the Knights Templar, all the way back to ancient Egypt and pyramids. Which is why this week's smorgasblock is completely patriotic. That's my story and I'm sticking to it.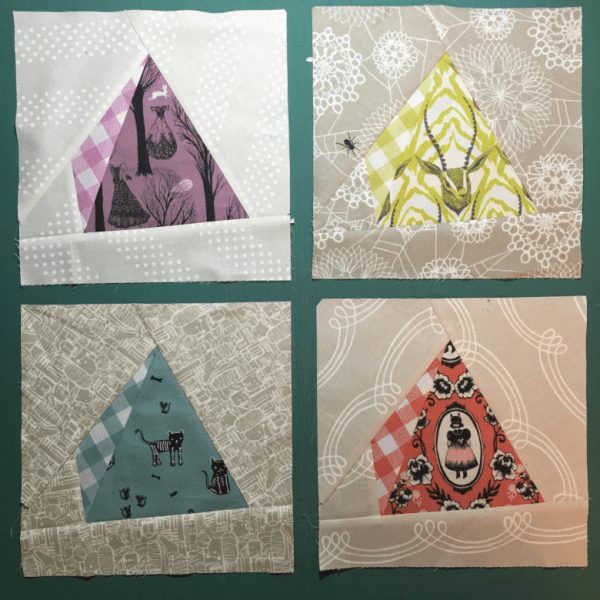 The pattern that you'll use this week is Jessee Maloney's, aka Art School Dropout, Spinning Pyramid pattern. Jessee designed this pattern for Robert Kaufman, but it's a freebie which you can download here. If you clink the link, you'll see that the original not only has 16 blocks but it only uses solids. It makes a very striking quilt, but I knew that I wanted to mix it up. I talked to Jessee about different ways to make the pattern work for our setting. Since she is the Mistress of Optical Illusions, she of course had brilliant ideas. She told me about another pattern of hers called Spinning Icosahedron, which looks like a 20 sided die way more complex than a pyramid, and someone did it using prints! So, I knew I was safe not introducing solids into my smorgasblocks, and it looked like a great opportunity to fussy cut. Win!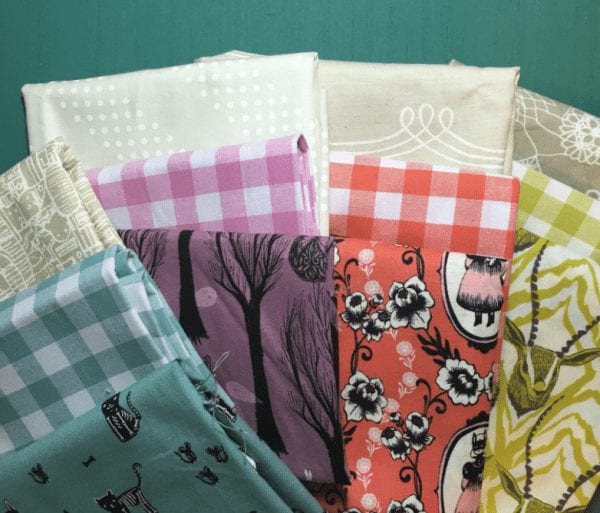 You will make four of the Spinning Pyramid blocks. For my blocks, I chose a (mostly) calm background, a large focus print, and a plaid. I had this sort of Warhol idea in my head of trying to make them as similar as possible but just switch the colors from block to block. That's how the plaid found its way in. I also toyed with the idea of actually trying to make my blocks rotate, do the top four blocks of the quilt instead of one block four times, but I decided against it. Because my quilt isn't a limited color palette, I was worried that having four blocks of all the same color would just turn to blobs and not allow your eye to roam. Something to think about…
I chose block number 2, and made four of those. To fussy cut the large triangle and the plaid, I grabbed my trusty template plastic and whipped up some quick templates, nothing fancy.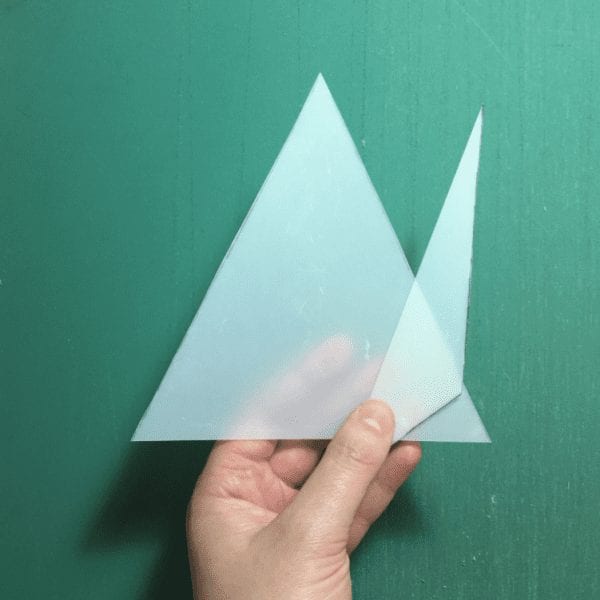 The large triangle was the piece I was more concerned with. I simply placed my template on the motif I wanted centered trying to keep the motif vertical and aligned with the bottom of the triangle, then used my add-a-quarter ruler to cut it out.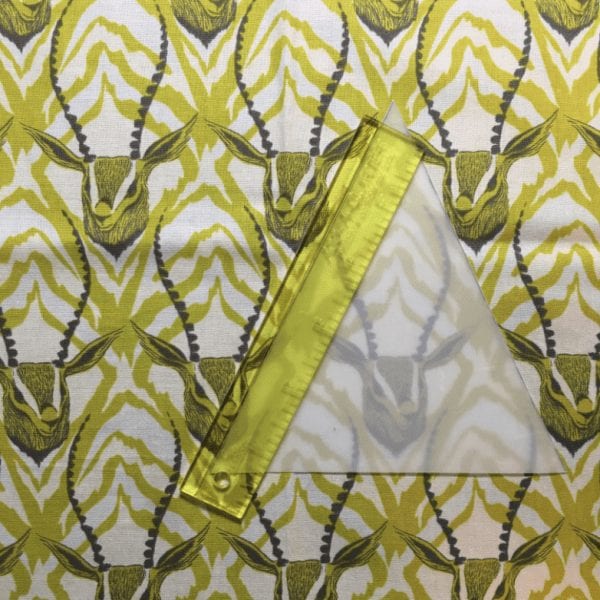 You end up with swiss-cheesing your fabric, but hey anything for a quilt, right?
Standard paper piecing tip, don't forget to shrink your stitch length. Also, I'm not a paper piecing expert, but if the foundation patterns look backwards from the picture to you, they are. So put your printed side to the back, that way you can tell immediately if you've sewn on the line.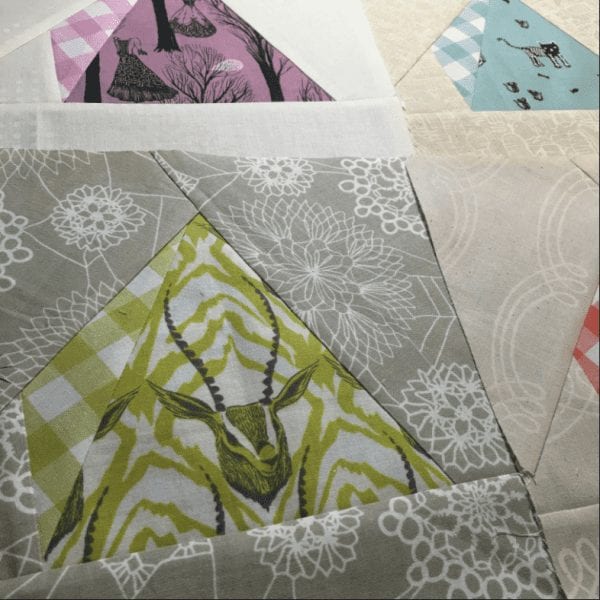 Git along, little antelope. Time to smorgasblock'n roll.