May25, 2013
AKA, Cliff now gets to make all my travel decisions.
We stayed at the Hotel Monaco in downtown Portland. And. It. Rocked. Literally. The first night we were there, there was an acoustic performance by John Rzeznik, the guitarist and lead singer of the Goo Goo Dolls.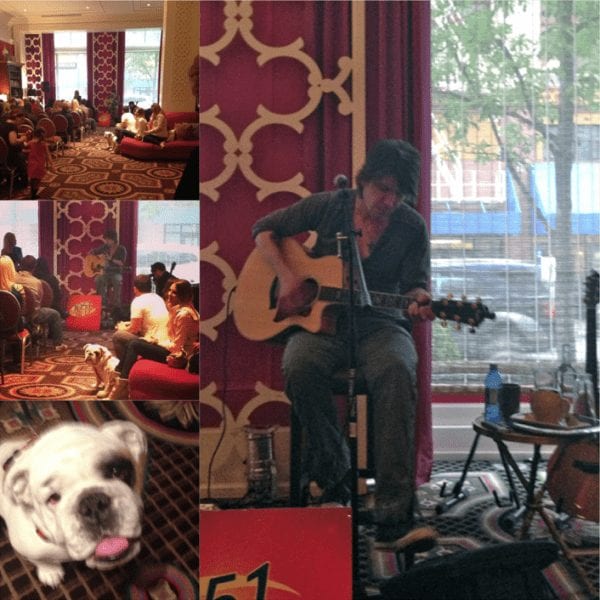 The hotel was also dog-friendly, and I must say that this bulldog really seemed to enjoy the acoustic concert experience. That picture at the bottom, that's him blowing raspberries at me. No joke.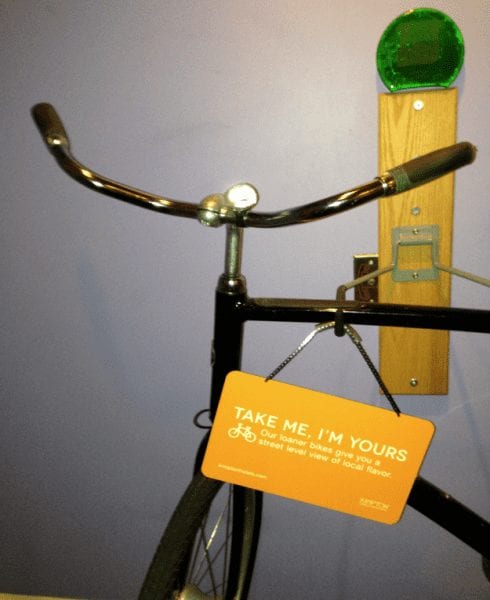 The Monaco had a number of complimentary services for their guests: a jar of dog biscuits at the front counter for the furrier residents, loaner bikes for wheeling around downtown Portland, and a wine hour every night complete with local wines and microbrews.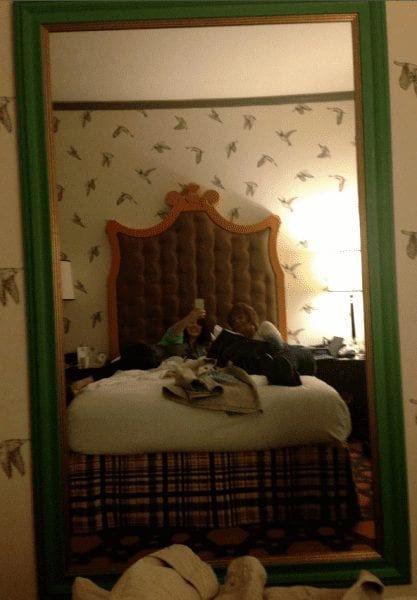 And what's a girl to do after all that good local wine? Why, peruse the new goodies and patterns in the giant bed, wine in hand of course!