August3, 2014
Warm Seas is a pattern of ours that is a breeze to put together. So sometimes we get the itch to remake it and see how it comes out in a new set of colors.
For us, Warm Seas always starts with a focus fabric. Brenda found this fantastic Kaffe Fasset fabric for the border and setting triangles, and we were off! We've never done a purple and gold quilt before, so we got to pull out different colors from The Stash. The little accent colors are all from there. Then we found out that The Stash is woefully lacking in purples. Aw shucks, fabric shopping time.
And we love how Aimee Mahan quilted it. Look at the fun little fishy-kisses!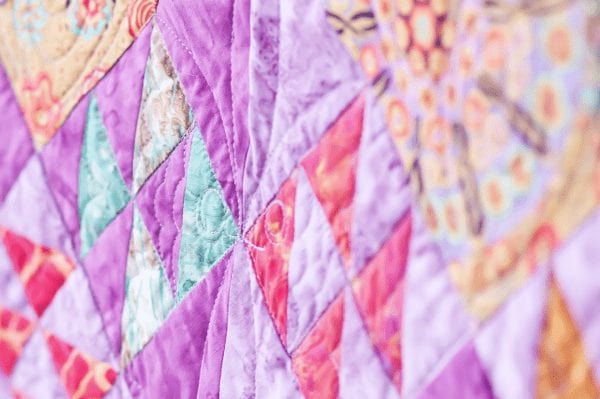 The sunset that evening was sooo pretty, it's a shame we couldn't really use it with the quilts. Here's Alyx from Everyday Adventures Photography in action.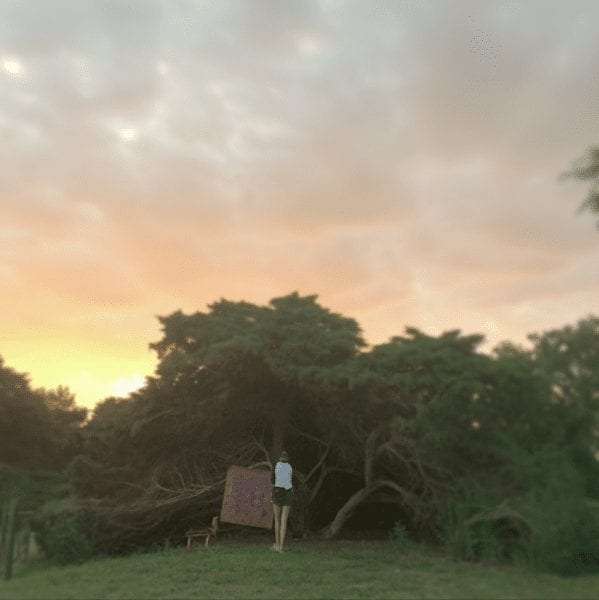 You can download the pattern from Craftsy here.
You can download the pattern from Etsy here.