May2, 2012
This started as a challenge; there was a new Schnibbles pattern from Miss Rosie's Quilt Company called Full House featuring house blocks, surprise, made out of charm packs. I'm not normally one for charm packs. I have control issues with color. However, I found a mega charm pack of batiks at my local quilt shop. Being the batik queen that I am, I had to have it. And since I had to have it, I had to do the challenge.
On the Miss Rosie's blog, she showed the most fun house quilts. There were even teeny houses, or efficiencies if you will. My houses were not teeny. In fact my houses grew into a hamlet, which grew into a town, then a tiny metropolis.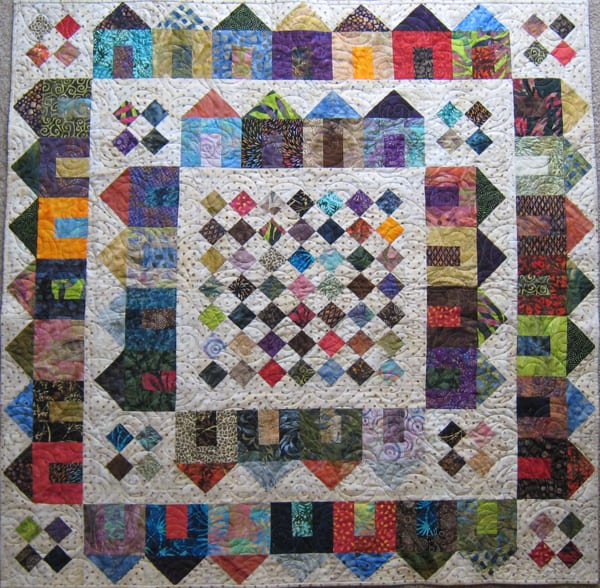 Note the monster terrorizing the tiny town…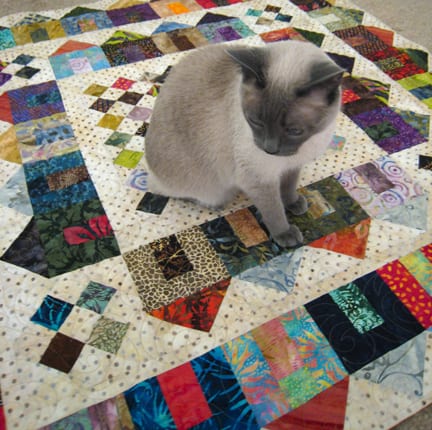 And of course, you need a way to get to the batiki huts…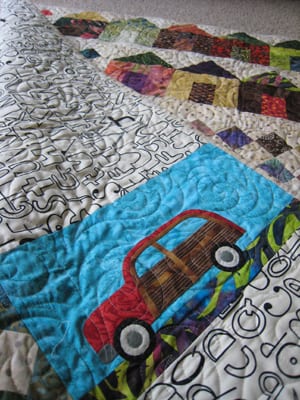 Isn't it fun?! Sometimes back art just makes the quilt work. It's a place for things that you couldn't fit on the front, or leftovers, or that crazy fabric that just didn't play nice with the others. Or in this case, tiny applique cars.