October30, 2011
Even warm seas get a little choppy, but that doesn't make them any less beautiful! This throw sized quilt has a crisp color scheme of creamy lights and dark blues.
White Caps measures 52″ x 62″.
2.3.17 Update! New picture time.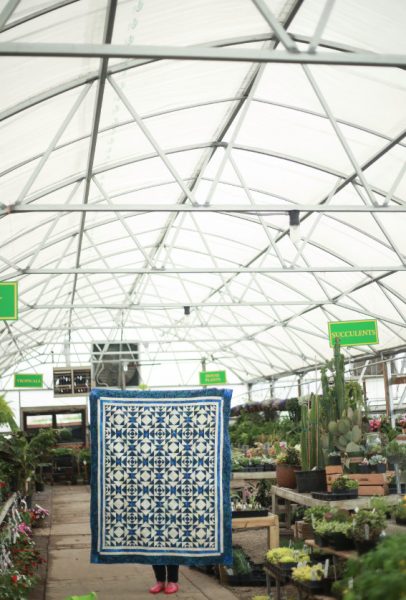 White Caps is the quilt that happens when you watch the new Pirates of the Caribbean movie too many times.The bright blue pops against the other fabrics, and the edge to edge quilting design in electric blue thread pulls the color out again.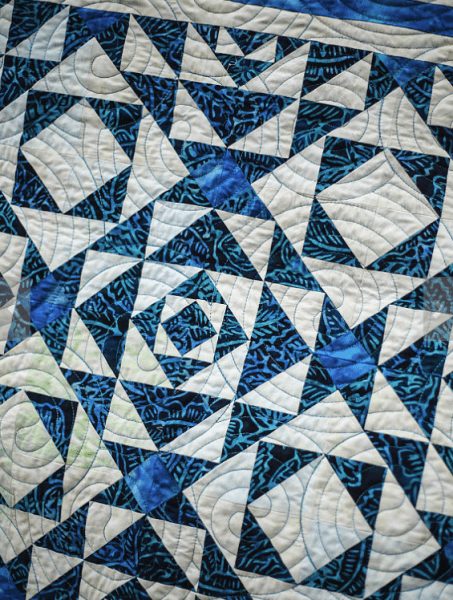 A beautifully crisp and classic quilt, use a variety of light fabrics to make that foam sparkle on the tops of the waves.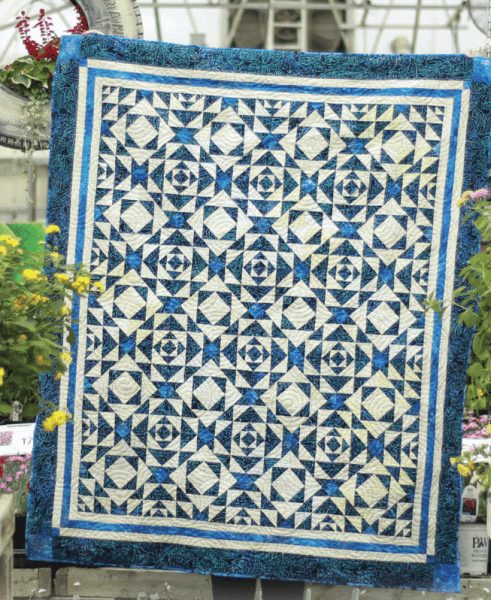 To download the pattern from Etsy, click here.
To get the pattern from Craftsy, click here.