May1, 2020
The last Letterbox blocks! Kind of fitting considering the amount of online shopping I've been doing. Come to think of it, Zoom meetings are in letterbox format as well…but these letterbox blocks are much more fun! Though both letterbox Zoom meetings and Letterbox blocks can be done without pants.
Column A is the one on the far left, which means it's buddy buddy with my green chunk of rows. I picked this tealy Tula print from Spirit Animal. It's one of my favorite colors, though admittedly a little hard to photograph since it matches my cutting mat. I had a half yard chunk that I cut into for another project, and I still have plenty left over.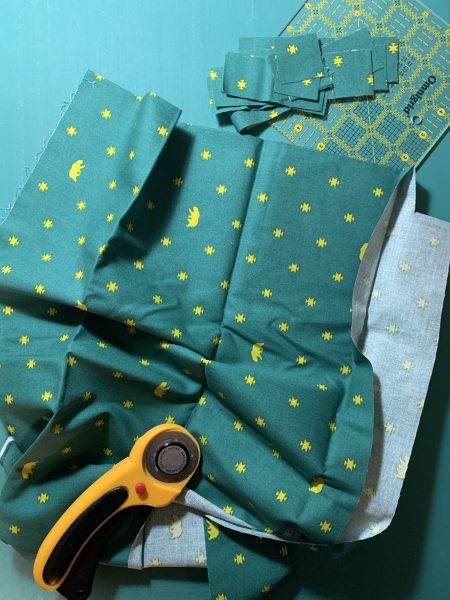 The blocks are nice and easy. A good quarter inch seam and you're all set. I still like seeing how the positive/negative aspect of the blocks plays out. This set looked like little windows into my cutting mat.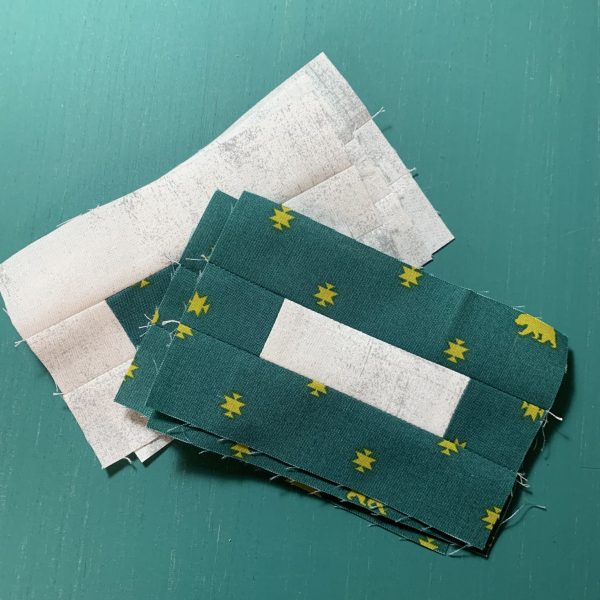 Voila! Your first column is standing!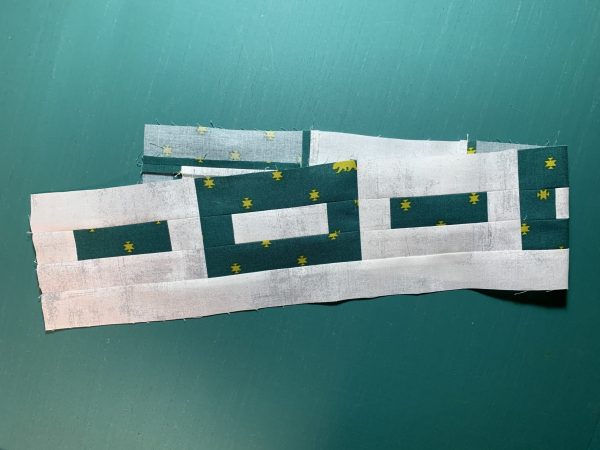 I added it on to my green section already. Two more columns and our Yonders will be complete.