May15, 2020
I've been stitching on this quilt for a year. A year! Consistently! I don't think I've done that in a long time. Normally it's rush rush rush to a deadline, so this consistent slow pace seems a little weird for me. And I like it.
Anyway, let's wander Yonder to Column B! Column B sits next to my green section in the bottom and acts as a transition to the blue chunk on the right. I thought this piece from Zuma with the teeny hexies in a range of yellow greens to blue greens would be fun, but I really only wanted the blue greens! Thankfully, I was able to cut strips off of both sides of a fat quarter and didn't have to fussy cut/Swiss cheese my fabric. This is what I have left from a fat quarter.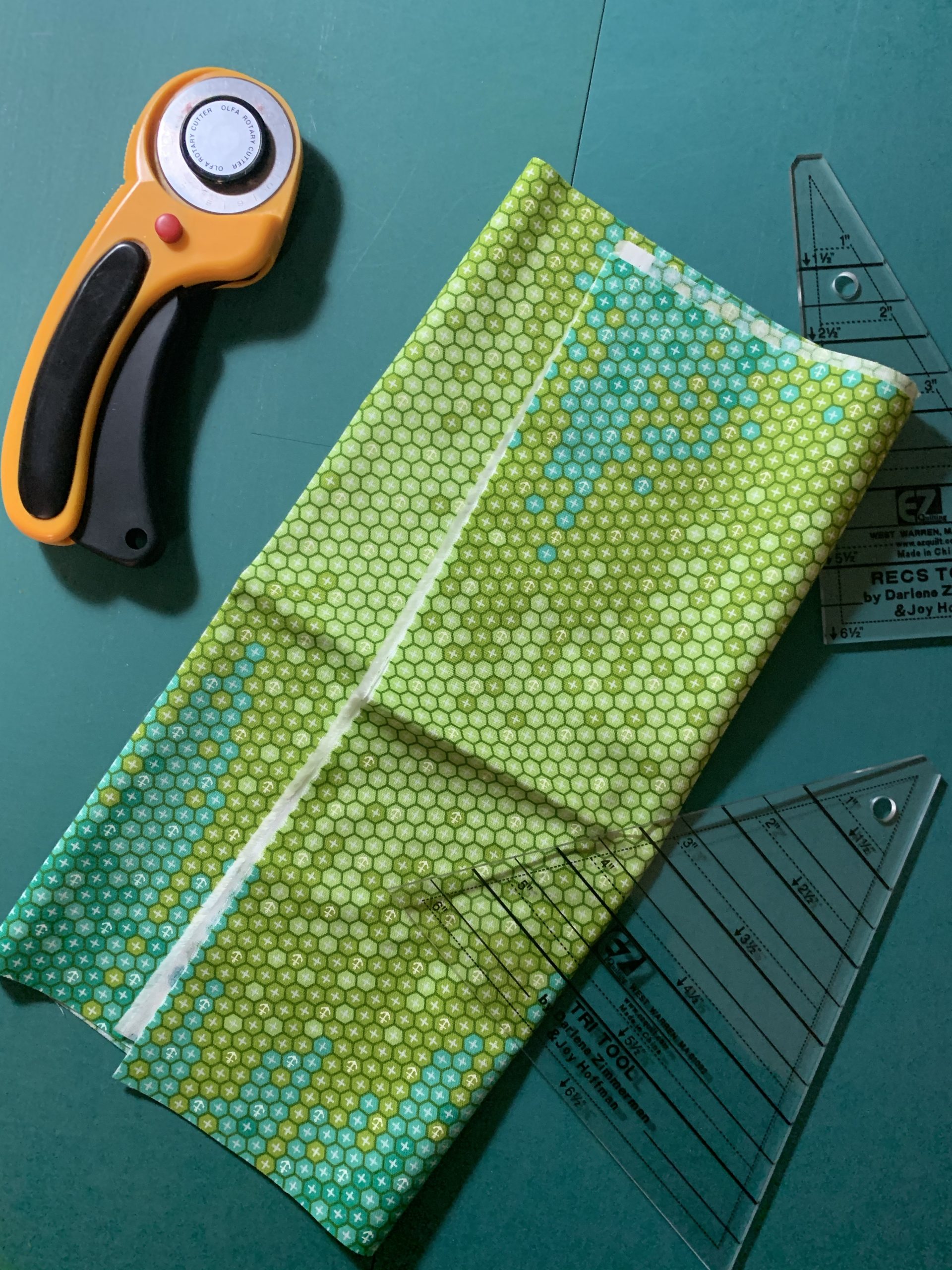 Column B is the last set of Small V blocks, I'm sure you're an expert in V blocks by now. I still love my Tri Recs rulers to make them. That little bitch for lining up the seam allowance makes everything so flat and even.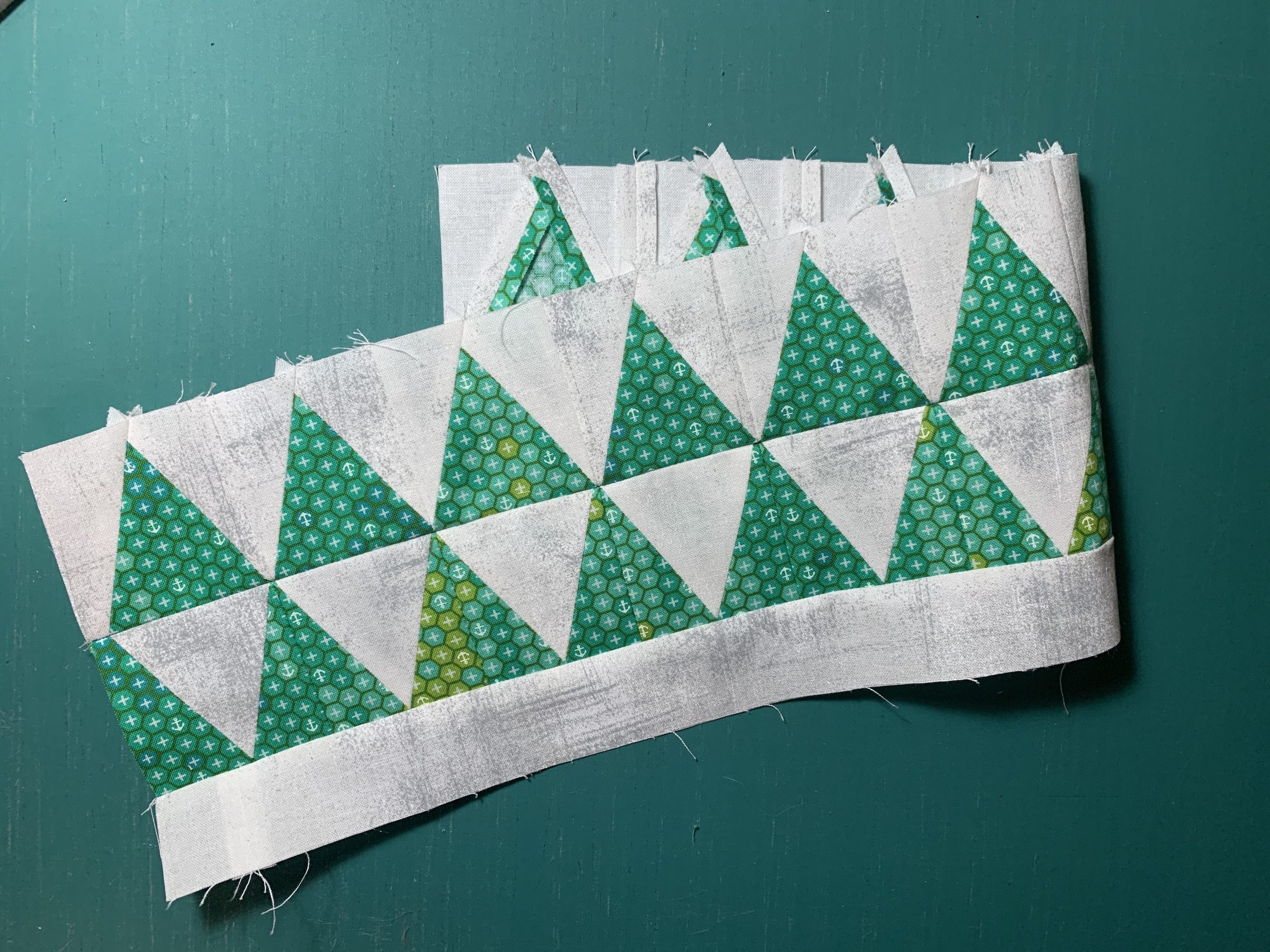 And one column of our Yonder down! Because of how the quilt is chunked up for assembly, I couldn't stitch this to any piece yet. You'll have to wait until June to see everything all together. Are you excited to see it? I know I am!