June8, 2020
I did have the last part of Yonder done on schedule and ready to post, but I didn't. World events again haven't superceded stitching, but they have been my focus. I want to simply state, black lives matter. I have my personal reading list queued up and I'm excited for the book club Pink Mimosa by Jacinta is hosting on Instagram.
Back to Yonder. This is the last part of stitching for me. The final column. I've been stitching sections together as I go, so there's not a lot left for me to do. Column C is the last Arch block section. Fitting, since I think the Arches are one of the things that make Yonder sparkle. It's a sort of transition column since I'm doing mine as a color gradient. I've got the green chunk on the left and the blue-purple chunk on the right. So, I thought this teal and purple stripe would be fun.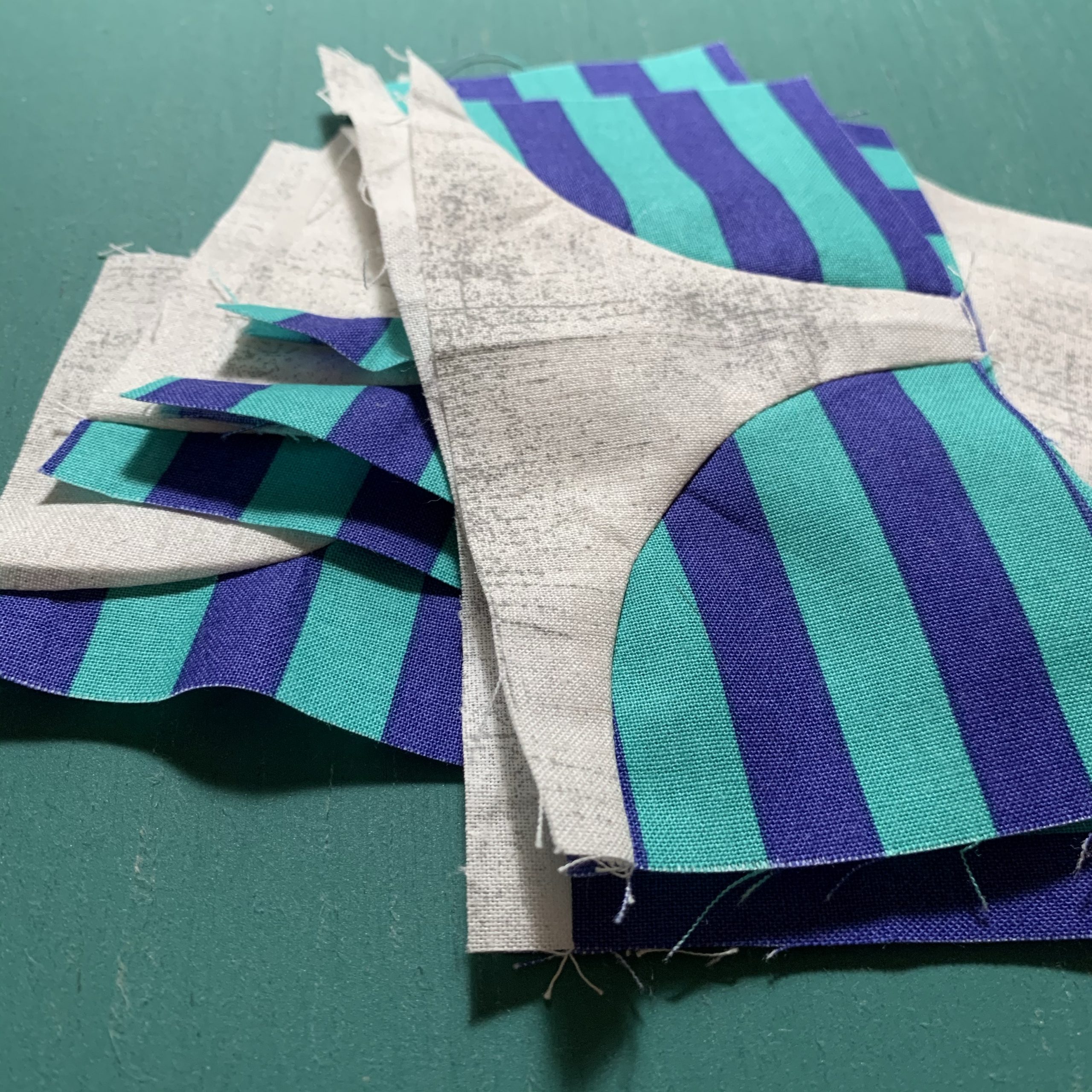 And by now, we're all old pros at those finicky Arch Blocks. No longer your arch nemesis (HA!).
I had fun making the stripes go different directions, but with only eight blocks total it was a breeze.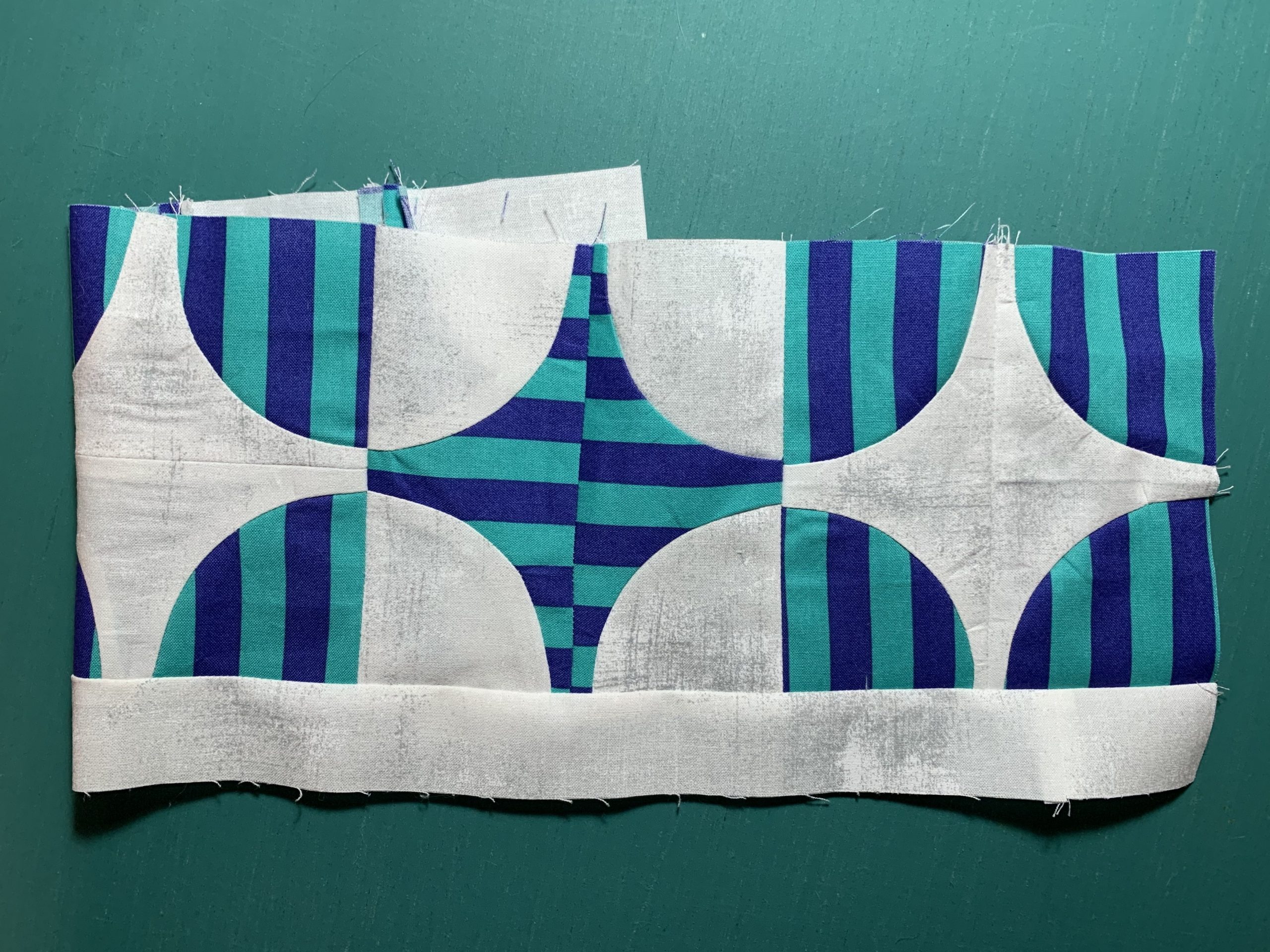 And just like that my Yonder is together.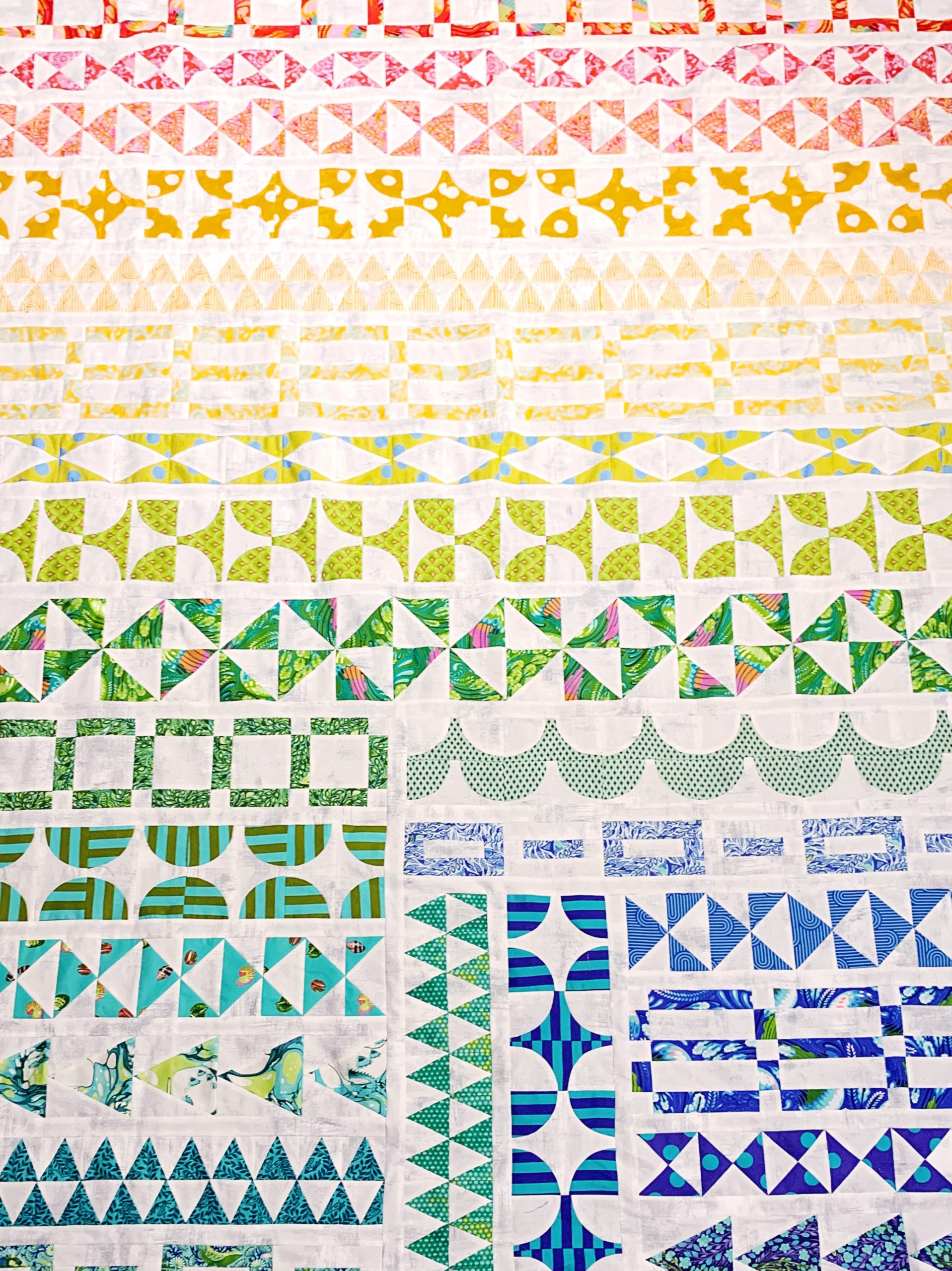 Working on a quilt steadily for a year isn't something that happens often for me. This quilt saw me at Market, perhaps the last time for a while. It saw my cat that I had for my 20s die. It saw the first birthday of the Gremlin. It saw a pandemic. And it finished with protests. It's a quilt full of memories. Let's make more.