October14, 2019
I am so excited that we are finally on the short rows! Rows 1-10 didn't seem that long, but after blasting through Row 11 they seem gigantic.
Row 11 is another ladder row, so simple and quick is the name of the game. I had a fat quarter of the green manta rays from Zuma, and it was plenty.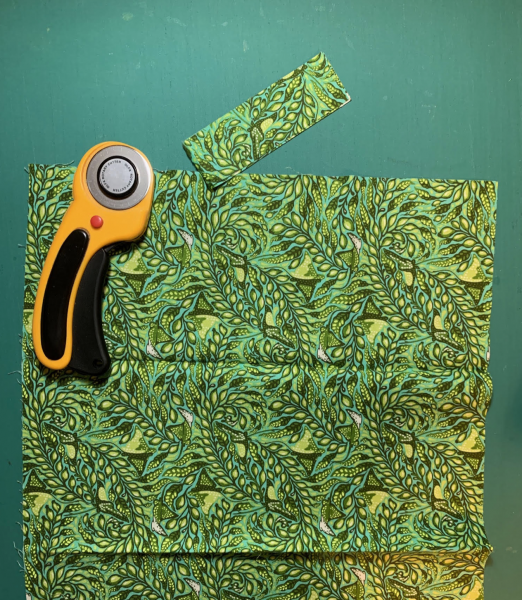 It's a small print so I still snagged a couple of whole manta rays in my ladder bars.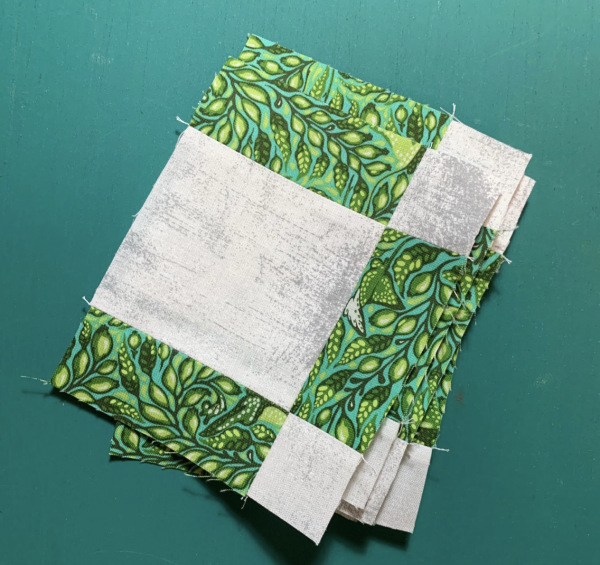 Ta da! A whole row done just like that. I can't really show it added to the rest of the top. Soon, my pretty, soon.