November1, 2019
Another short row! Man, I love these. Even though this is one of the tricky arch rows, it went together fast.
I'm working on greens, moving from yellow greens into blue greens, so this stripe is a great transition piece. I thought it was from Tula's basic line but the selvedge says Tabby Road. It's a good one. I had a half yard for no other reason than it was in my stash, so I have way more than I need.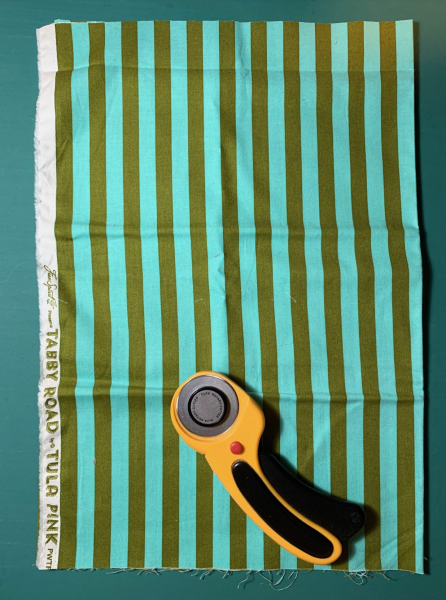 I wanted to have the stripes going in different directions, I sort of succeeded.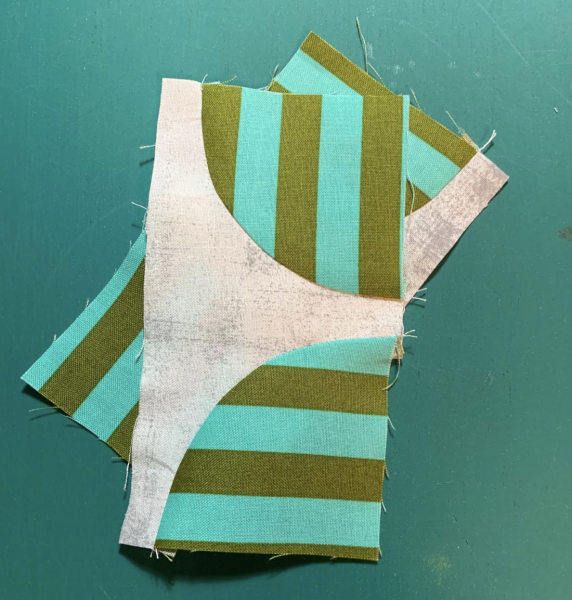 Not every quarter circle rotates, but I kind of like having some of them go the same way particularly the center where the stripes are mismatched. I'm not one to have everything fussy cut and going perfectly. I like the movement of everything going everywhere.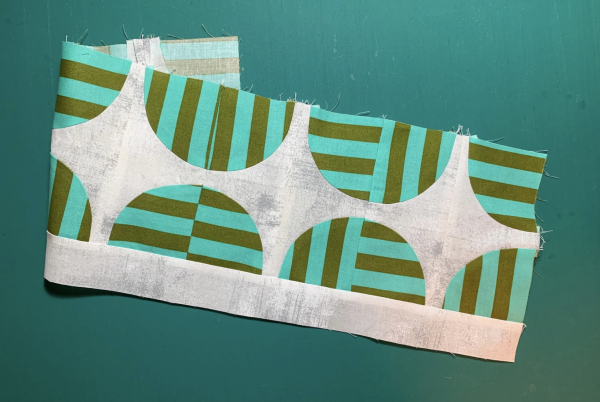 And since I now have two rows, we can see how they look together.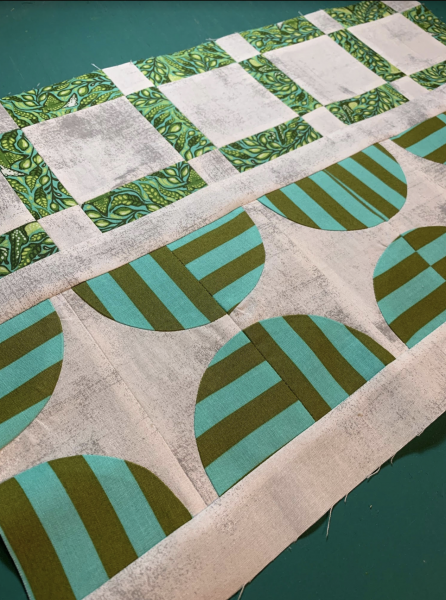 The color melting is working! It's like I'm building a mini quilt with these mini rows.