February2, 2020
Well it's been a little bit since I last checked in to Yonder Land. That whole life getting in the way sort of thing. Does anyone else feel like January took about five years too long?? Oof, back to the fun stuff and sewing.
Row 17 of our Yonder quilt is another row of Arch Blocks, or Bikini Bottoms as our peeps on Instagram have pointed out! Since we've done this unit before, check out the Row 5 post here for the tips, let's talk about the colors of this row. I think Row 17 is a pivotal design point in Yonder; it's the only row with that arrangement of of Arch blocks and  it's also the first row that interrupts the run at the top. That's that's why I chose it as the only red row in the original Yonder. So to me, the fabric for Row 17 had to fill a lot of roles. The row above it was Row 10 and a very green row. I wanted to make sure that I had a good transition fabric to go into the blues for the next section. Thankfully, I have a stash (buy all the fabric) and I went stash diving and found this!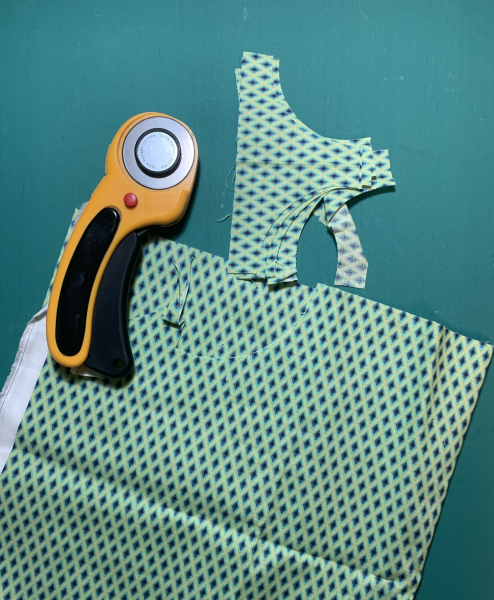 It's got a yellow-y green background with  purple-y blue diamonds on it. I had a half yard but a quarter or even 6″ would be plenty.
I also decided to sew this row with my new-to-me-but-50-years-old sewing machine. Sewing curves as her first adventure was probably not the best idea, but it worked out ok.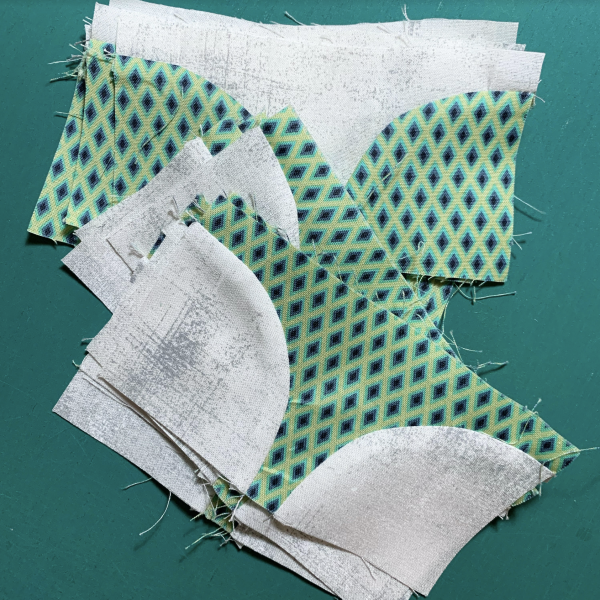 And since this is the start of another section of a quilt, there's not anything else to stitch it to. But the row is done! Albeit late. Hopefully life will stop being so interesting and I can get back on track.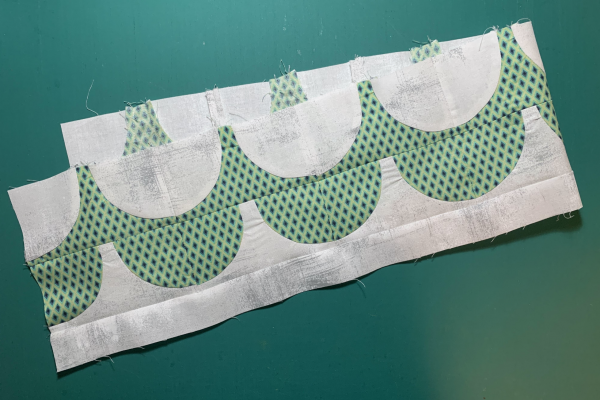 What did you pick for your Row 17?