March1, 2020
I think we're getting down to the 'lasts' of different blocks. This is the last row of Flying Geese. Let's do it! My last fabric in Row 18 was one that had a half and half distribution of blue and white since I was transitioning from that light green in Row 17. But since this is firmly in a different section, it can be a stronger fabric. I picked this dark blue from Tula's Zuma. It's also a good geometric print since the last one was all organic and leafy (well, kelp-y) so it'll pop against it. I had a fat quarter, and this is what I had left.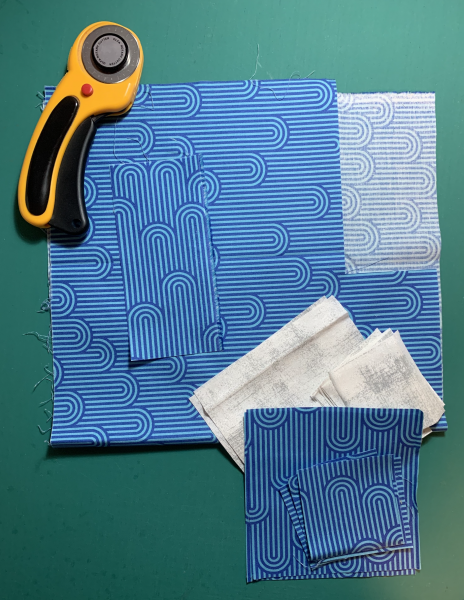 Since we do the no-waste method of flying geese and make four at a time that means we had two geese left over. So toss the two that didn't quite make the flock. For me, I had a couple of weird beaks, aka I lost a point on one of my geese. No shame! It happens, and with this row you can just set the less-than-perfect pieces aside.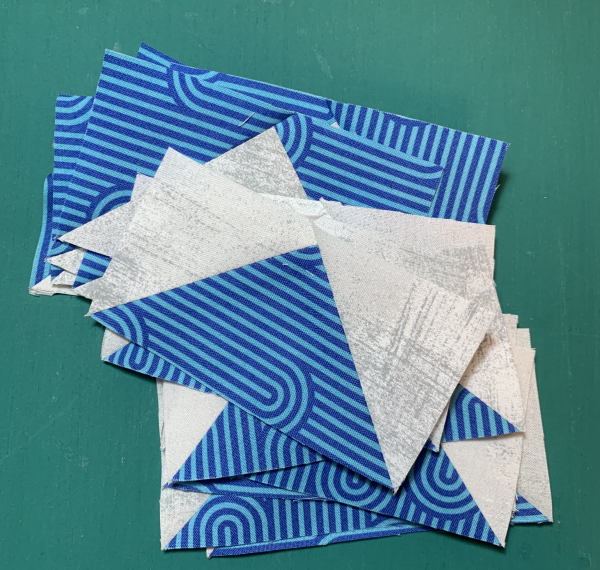 Stitch those geese into formation and voila! Row 19 is complete. And since this is the start of yet another new section, there's nothing to stitch it to yet. Soon, my pretties, soon.