June1, 2019
On to Yonder Row 2. You will need ¼ yard if you're doing all one colorful fabric for this row. If you have no miscuts, this is what you will have left over.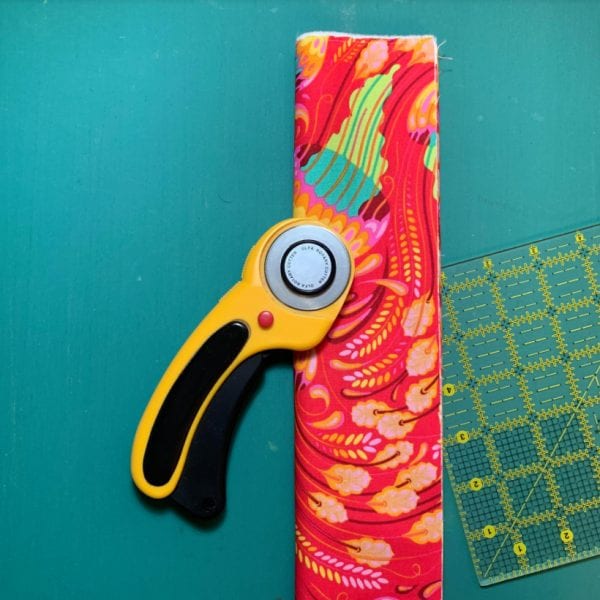 I'm using this big jellyfish print from Tula Pink's Zuma line. I never get too precious about my fabric or trying to get the whole motif in whatever piece I'm cutting. I like the movement that the fabric gives the Ladder Blocks by even though you only see pieces of the jellyfish.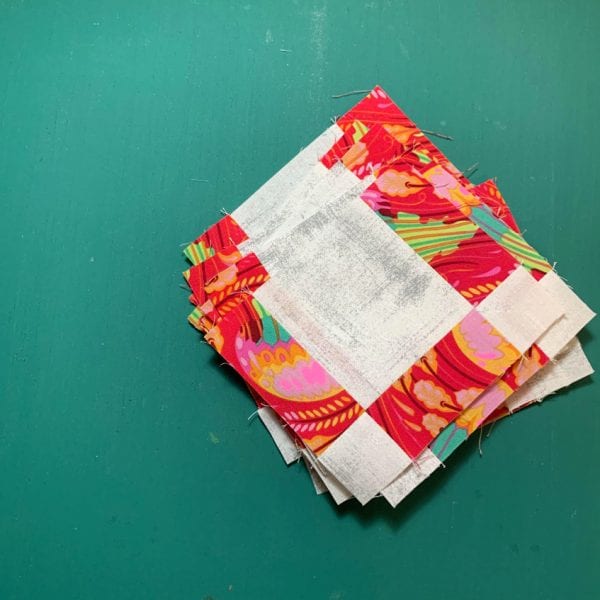 The Ladder blocks go together quickly. There's really no trick or tip to give. It's all about the fabric with this row. Ok, pretty much all the rows.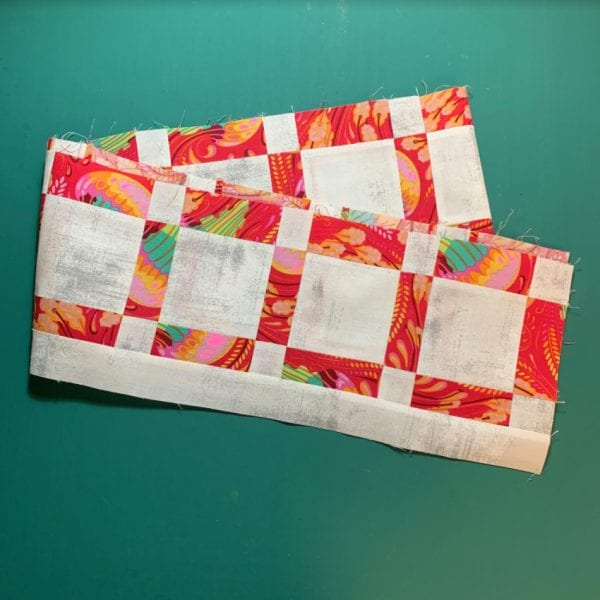 It sort of looks like a tropical floral, and when you start stitching your rows together…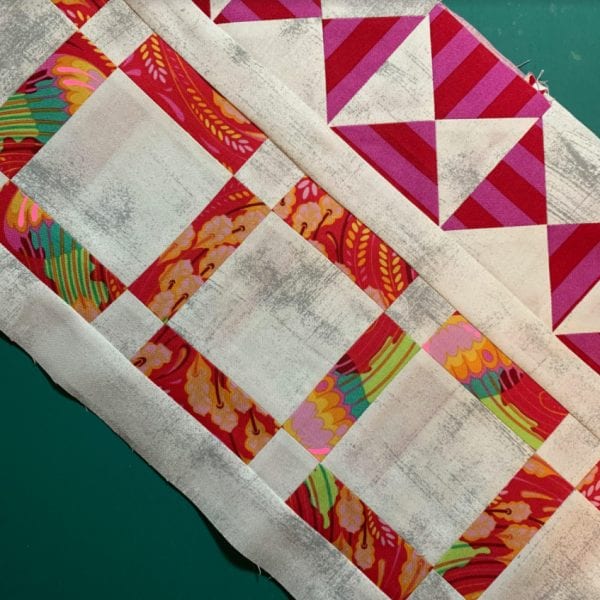 Rainbow stripey goodness!