March15, 2020
Oof, talk about a crazy couple of weeks right. Thankfully sewing is shown to decrease stress so let's keep on stitching. We're on Row 20 and I've got the blues. As in, I'm in the blue section of my Yonder. I crack myself up. One of the things I liked about Zuma was the deep really saturated blues in the line. This jelly fish piece is one that glows and really makes me think of the jelly fish tank at the aquarium. Those little pops of neon in the print certainly help. I had a fat quarter of it, and again I had plenty extra.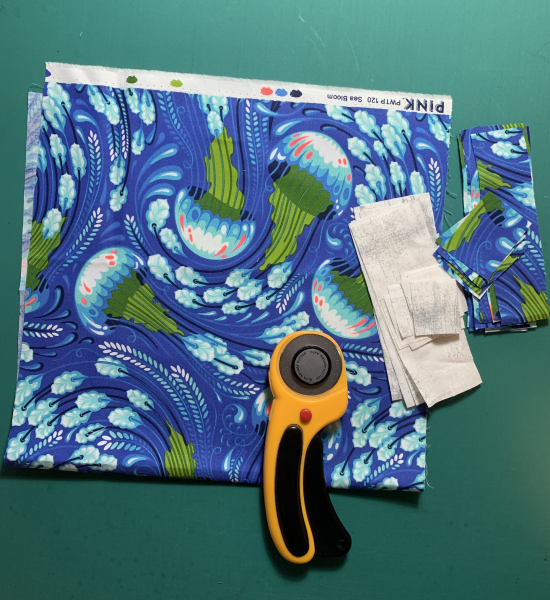 The Double Ladder blocks are easy to make. It's all about a good quarter inch seam, and I think I've finally figured that out for my new-to-me Necchi.
Also don't forget to pin those intersections. I was a little lazy on some of them, and I guess my laziness continues because I'm not unpicking them to fix it.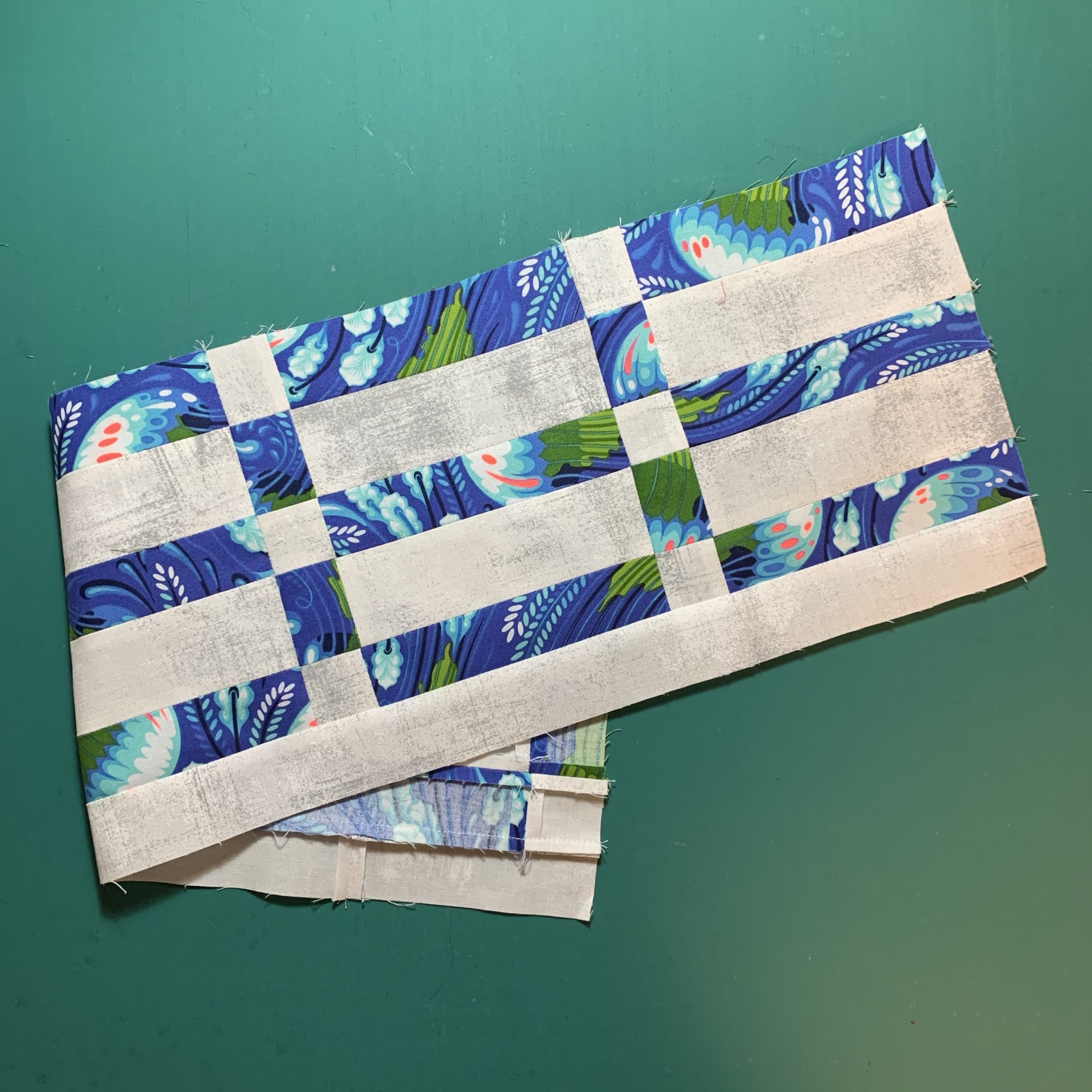 The Double Ladder row is complete. Yay! And since we're on a new section, you can stitch this row to the one above it.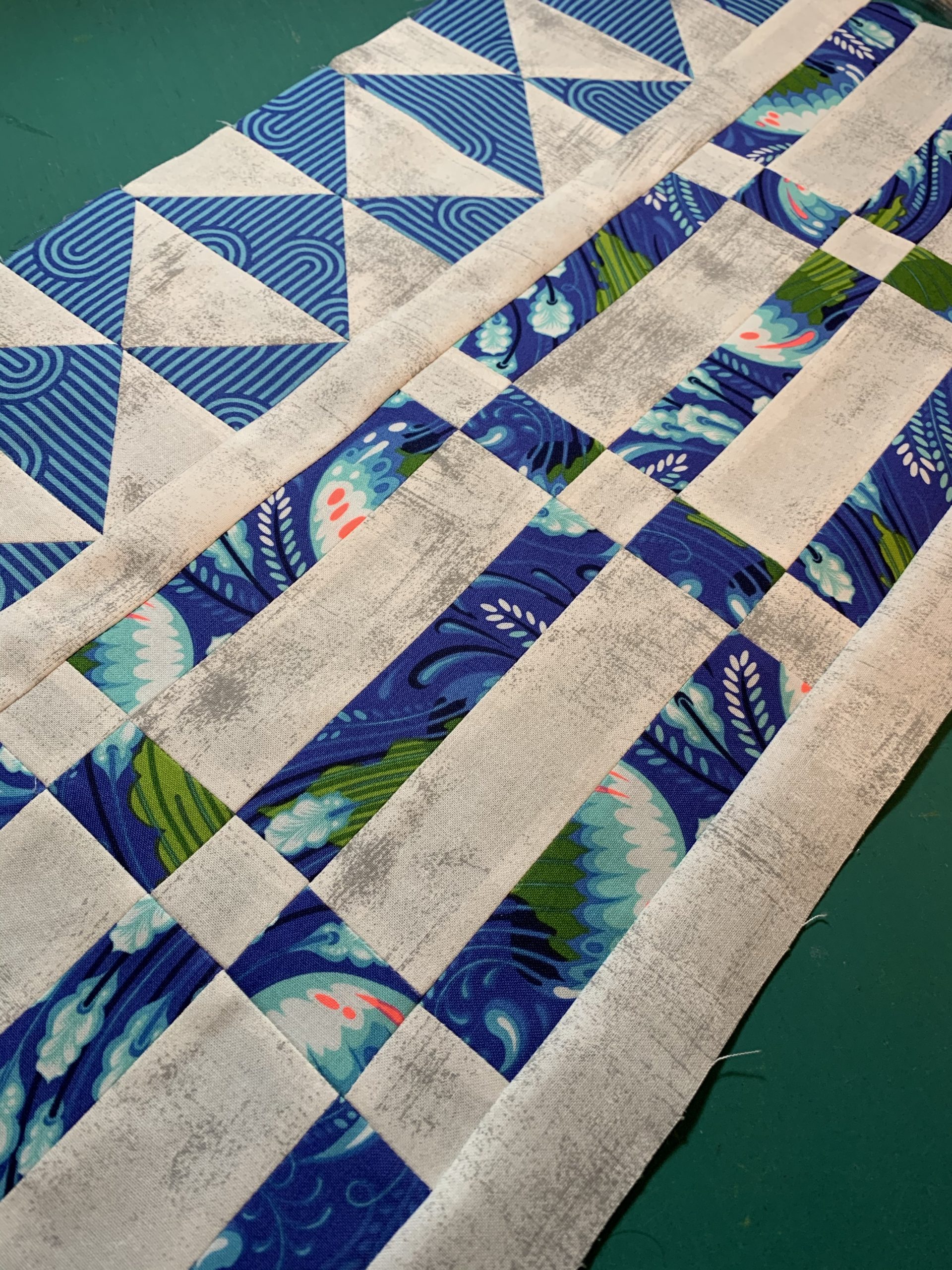 Keep those soothing blues rolling.