April15, 2020
We're on the last row! That means just the columns and we can put this puppy together. Yay! It's quite a commitment to keep going with this for that long, so kudos to you for doing it! Or completing it already because you're much more on top of things than I am. My goal is to be as organized as you are, but I digress. Row 22 is another chunk of Big V blocks. It's also the bottom of my blue/purple section. That means I can use a fabric that has a bit pattern and see more of it in the block (not that using a big pattern in a small block has ever stopped me from using it) and that I need to have something that leans more purple. Additionally, my goal for the columns in between this section and the section to the right is to have a blend between the two colors and I'd like to include this last row in that blend. I think it will make it more cohesive. Now that means I want to add a little bit of aqua or turquoise into the mix. Thankfully, since I'm using Tula a purple with aqua in it isn't that hard to find. Originally, I planned to use the swans in turquoise and purple from Pinkerville. But then Monkey Wrench came out and had this cockatoo print. I picked the new fabric because new fabric is fun, but I also thought the swans had a little bit too even of a mix between the turquoise and purple. Though I want turquoise in that bottom row, it still needs to read as a purple row.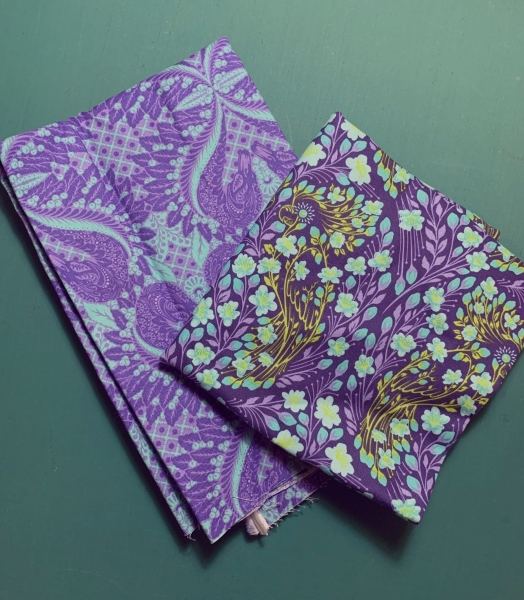 Like I mentioned before, the Big V blocks give you room to play and see a bit more of a print. If you wanted to, you could even have some fun fussy cutting. I am not that person, I like a print all mixed up. I also think not fussy cutting helps you see the overall design of the row and the quilt instead of just the fabric. But it's about perspective and what you want your focus to be. Here's my half yard chunk after I slashed into it.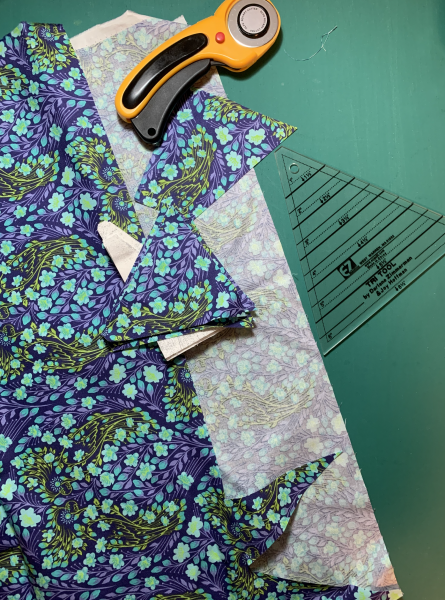 The other nice thing about the V block rows is how smoothly they go together. I like my Tri-Recs Ruler, and I know Brenda loves her Deb Tucker Deep V to make the V units. Whatever your favorite gadget, it's not hard to make them work and make them accurate.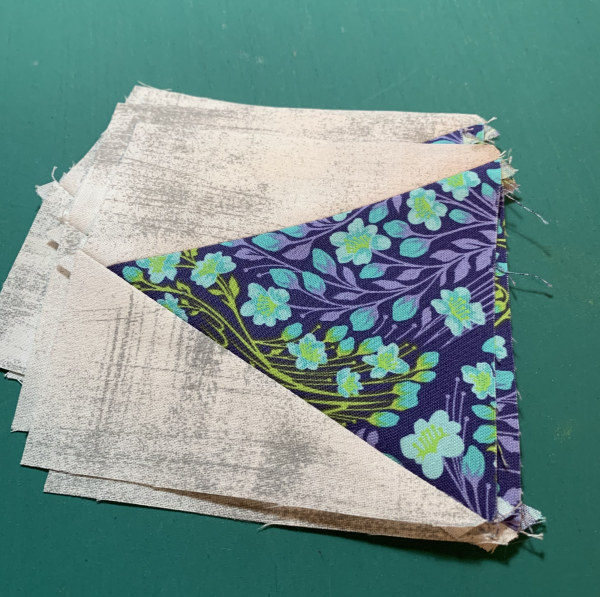 Then you just get all your Vs pointing the right direction and away you go.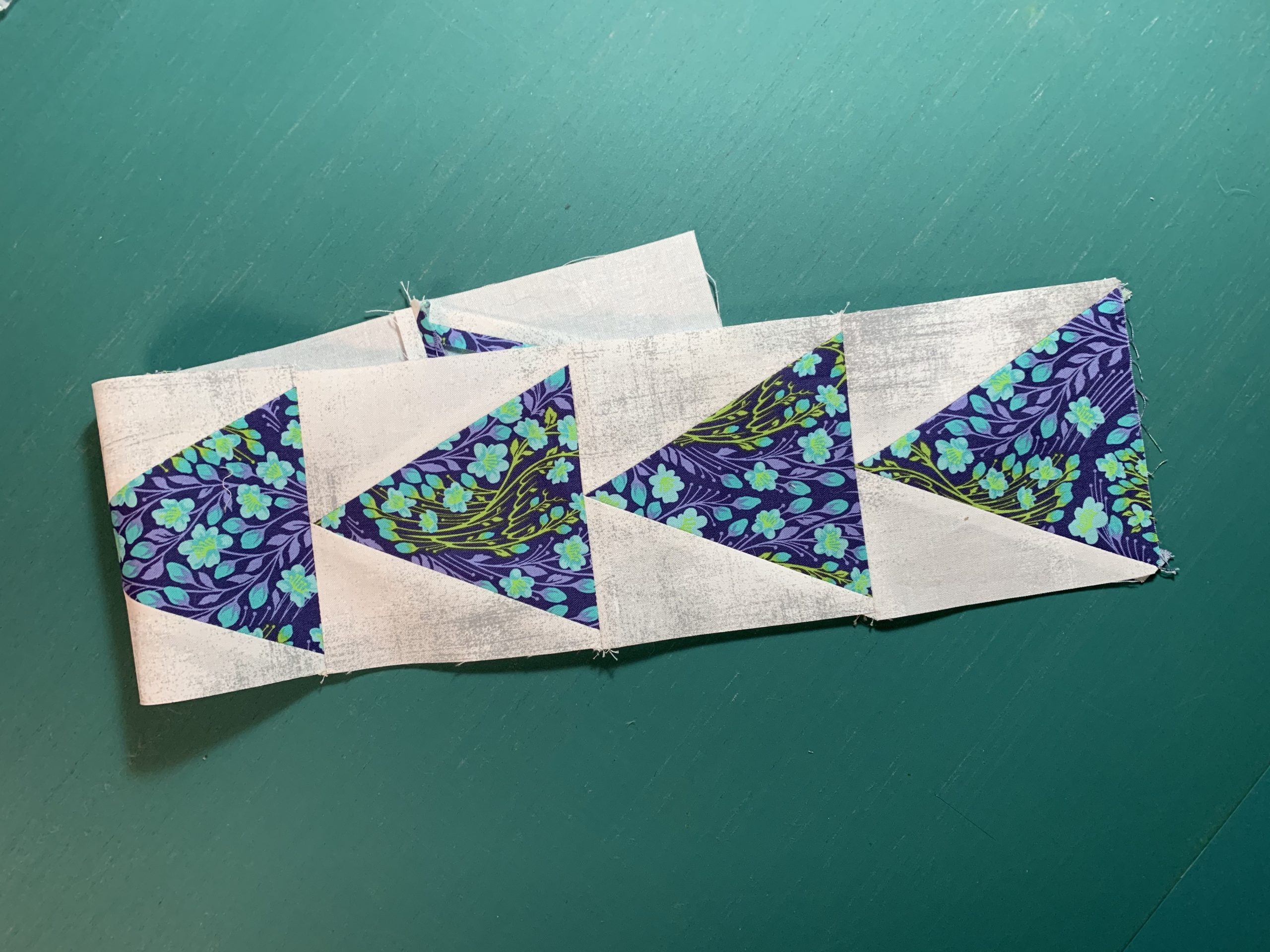 Ta da! The last chunk of rows is complete. Well done, you!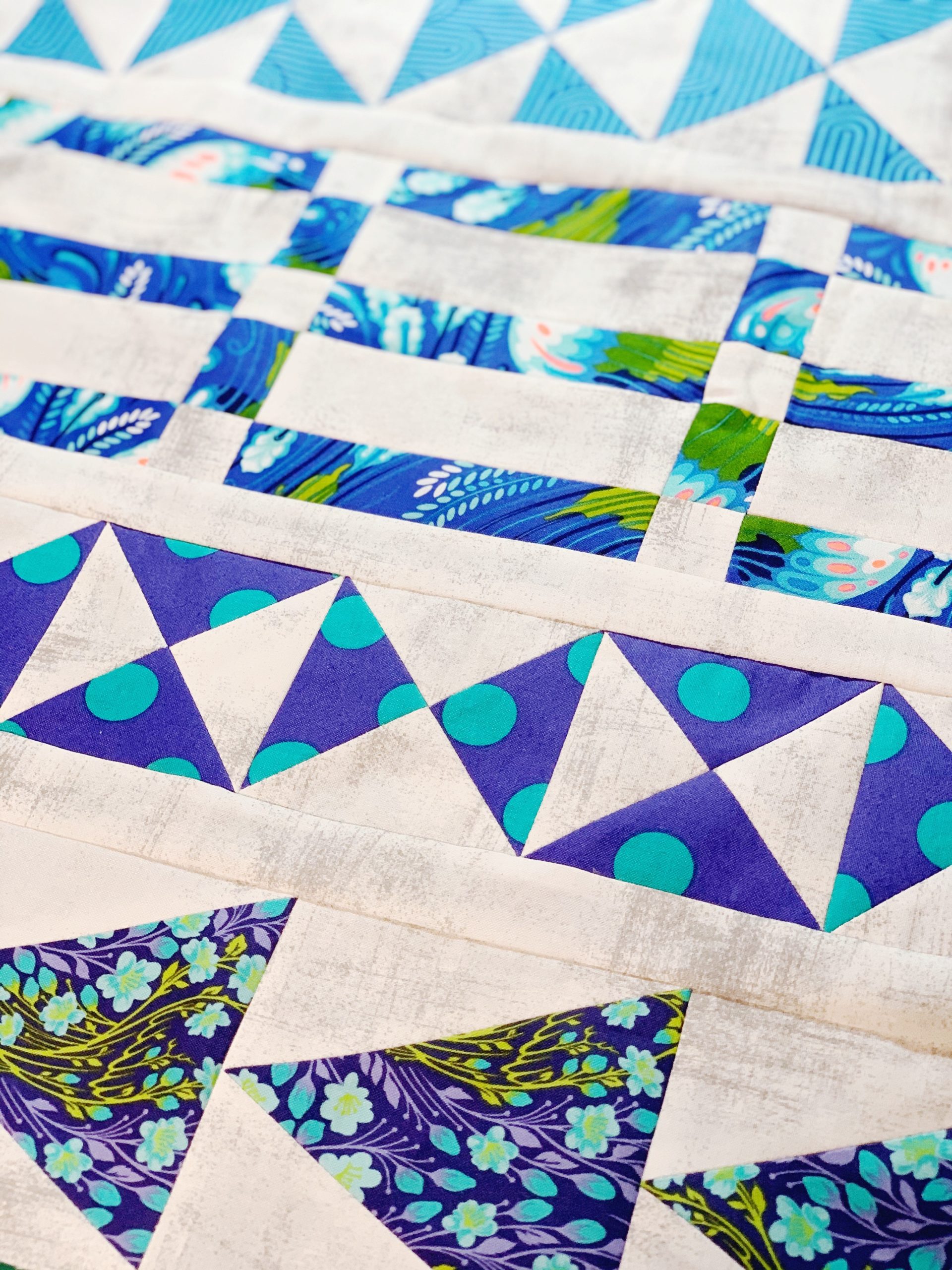 Just a couple columns and our Yonders will be finished.